Seek and find
Children, for example, really enjoy search and find games, my son certainly does, pointing and asking what something is called, plus making fun assignments.
In the 2nd year of life, especially at one and a half, they will enjoy pointing out objects so that you can say what it is. As they get older they can answer the questions and find objects.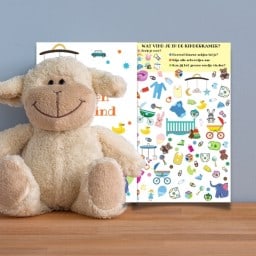 We've made most of the hidden object games because every kid loves them. And it is also suitable for any age.
The set consists of two parts: