Best waveboard reviewed | Top 7 Cool Picks From Kid To Pro
I enjoy writing these articles for my readers, you guys. I don't accept payment for writing reviews, my opinion on products is my own, but if you find my recommendations helpful and you end up buying something through one of the links I may be able to receive a commission on that.
More information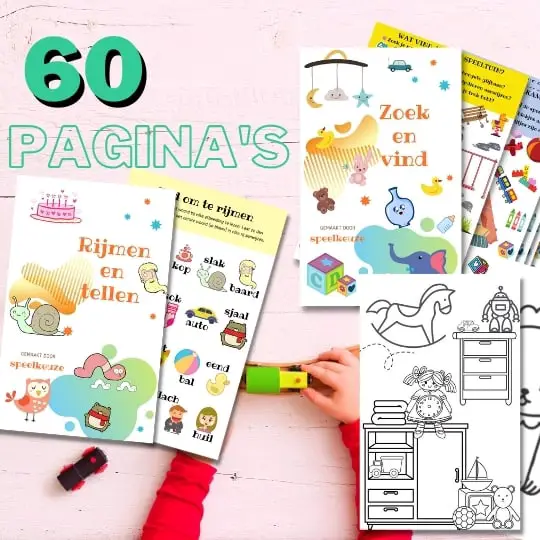 Always something to do for the holidays or rainy day?
Play Choice now has the ultimate activity book collection, with over 60 pages of fun coloring pages and educational puzzles.
Maybe it wasn't completely clear to you, the difference between a wave board and a ripstik? They look alike, but at the same time they are also different; however, they are both casterboards and also competitors of each other.
The biggest difference is in the size of the wheels, the shape of the deck and often also in the designs. The designs of wave boards are often 'wilder', sometimes with symbols and usually with many colors.
In this article I'll take a closer look at the top 7 best waveboards and ripsticks.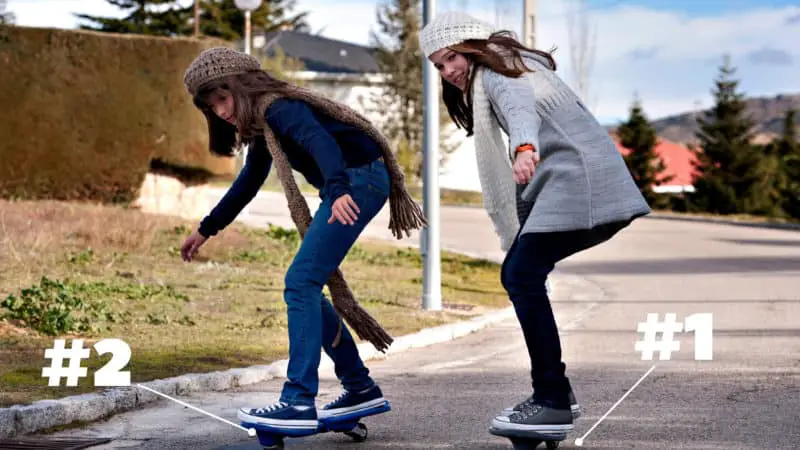 While the Waveboards also have a few single-color deck designs, they often have more eye-catching designs than the mostly simple ripstiks.
The RipStik often has a 'quieter' design and also a longer torsion bar; the rod used to get the turning motion needed to drive.
If your child asks for a wave board, it is always good to first check whether it is really a wave board – with 77 mm wheels – or maybe a ripboard – with 76 mm wheels.
My absolute favorite waveboard is this one Street Surfing Rider Wood Abstract, a brand that has been on the market for many years and has since refined its boards very much. The best board for someone who wants to get more out of it and made of wood super durable but maybe not the best for beginners.
For that, you might be better off thinking about the Razor RipStik Ripster Air (more on that later).
In any case, the Street Surfing boards last a long time and ride very smoothly:
This waveboard has gained a great reputation and a lot of popularity worldwide.
If you want to carve like you do with a snowboard or with a surfboard in summer, choose one of these best boards below, which we have tested for you.
Here they are in a quick overview, but read on below for a full review as well: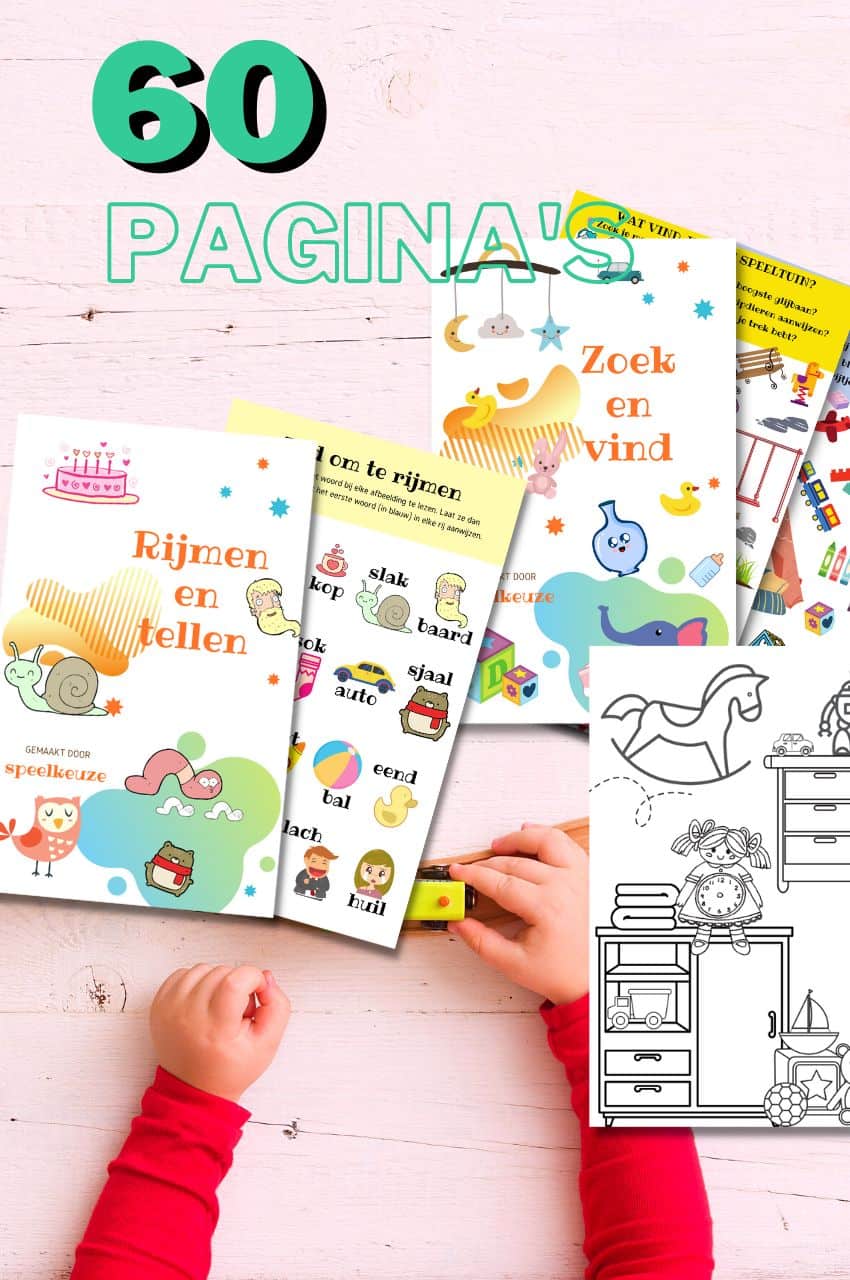 A play theme in your mailbox every month?
Fun play tips, activity books and more, with the first email being our free mini-guide "educational toys"
We will only use your email address for this newsletter and respect your privacy
Buying a waveboard, what do you pay attention to?
Riding waveboards and ripstiks is a fun activity and a lot of fun. The experience he gives your child is a cool combination of skating, snowboarding and surfing.
It's a great activity to do with your kids, but it's also fun for them to do alone or with friends.
If they often play and train on the board, children will make progress very quickly.
Have you already a balance board at home, your kids will quickly get the hang of it and it is the ideal toy to further develop balance and balance.
So wonderful to give such a sporty gift to your young child or to your teenager!
If you are going to buy a waveboard, however, there are a number of things you want to pay attention to.
First, perhaps:
What is a wave board?
A waveboard, or casterboard, is a bit like a skateboard, but where the board consists of two parts. These are connected by a long rod that can rotate on its axis (the caster).
The caster slopes forward at 30 degrees, lowering the front platform. This helps you to move forward.
Instead of four wheels, as with a skateboard, a waveboard only has two wheels.
The waveboard wheels can also rotate in all directions (swivel wheels), which gives you a very smooth board.
With a special twisting, S-shaped movement, you can move forward and move effortlessly, without having to step. You can also do all kinds of tricks with it and make nice sharp turns with it.
As a wave rider, you can glide across the street as if you were surfing or snowboarding. Very cool!
Age
Then pay attention to the age for which you want to buy the board.
Generally it is riding a waveboard suitable for riders from 5 years old, but not all waveboards are age-appropriate.
Under 7 years you want a smaller version, look in my list below for the best waveboard for small children (from 5 years).
Waveboard wheels
The big difference between the waveboard brands, in addition to the designs, is in the size of the wheels.
The wheels of a RipStik do not fit on those of Waveboard caster boards, but are again compatible with those of Surfing Street.
So pay attention to the size of the wheels when you buy new ones. Waveboard wheels run between 68 and 80 mm.
Waveboard wheels have to endure a lot, and can therefore also be a little harder than, for example, with inline skates. A hardness between 84 and 90A is recommended.
The rear wheel will wear out faster, so it is a good idea to swap the two wheels after a while. This way you can enjoy a set of wheels for longer.
Finally, you want to look at the ABEC value of the bearings at the wheels. ABEC stands for Annular Bearing Engineering Committee and in theory, the higher the value, the better the bearings.
Material
A waveboard board can be made of plastic or wood. It just depends on what you like better and more fun.
A plastic board is often lighter and lasts longer. A wooden board is more authentic and can be repaired more easily if necessary.
Budget
Finally, decide how much money you want to spend when buying a waveboard.
Some boards are very cheap and last quite a long time, but for the best fun, go for a slightly more expensive one, much like the ones you see in our top picks list.
Also read: the best stunt scooters for cool tricks
Best waveboards rated
Overall best waveboard: Street Surfing Rider Wood Abstrakt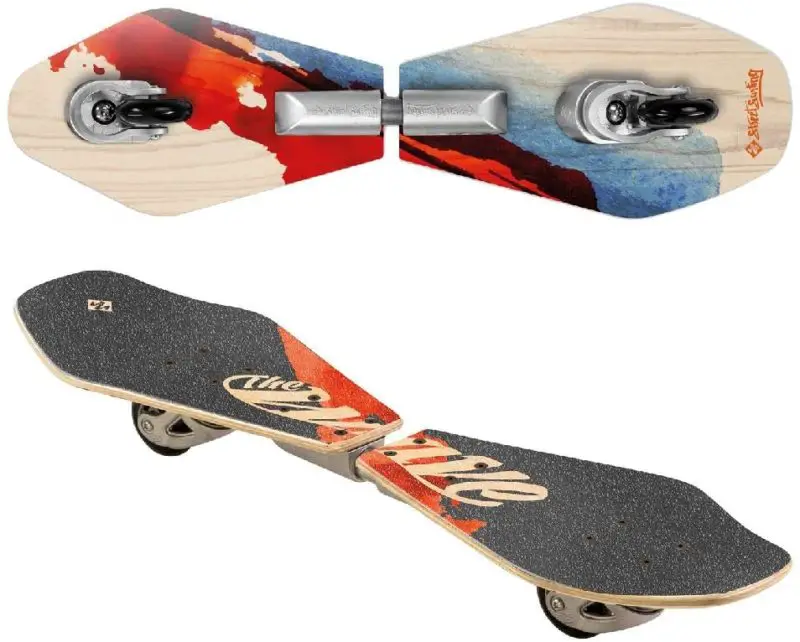 The Street Surfing Wave Rider Abstrakt has a lightweight design with Abec 7 bearings. It is known for its tough, yet simple wooden deck and its 360 degree angled castor wheels.
Street Surfing was one of the first waveboard producers, and with this beautiful board also the first with a wooden waveboard. Truly unique, and the long experience ensures good quality.
With this wave board you carve just like a professional. It is quite simple and fun to drive.
Wave riders can also quickly learn new tricks with this board as it is lighter, faster and unique. They will be able to perform more and better tricks with this new type of caster.
It features a pro-Wood Caster board, which is lighter and faster. Also called Cool Wood Look Caster board, with an anti-slip layer for good grip.
With this cool waveboard you will make every teenager happy, it is really an innovation.
Check the most current prices and availability here
Best Waveboard for Beginners: Razor RipStik Air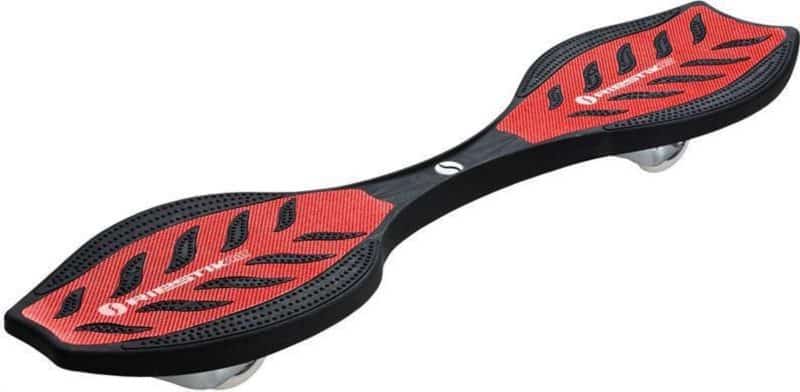 Meanwhile, the Air Caster Board comes with ABS junior - illuminated - casters, now also available in light blue color.
The board is very cool to ride and especially attractive to children. Likewise, it is perfect for building confidence and improving balance.
This waveboard is ideal for children aged 8 and older. It has a maximum weight capacity of 110kg. and has a concave deck design with spikes and traction blocks for a good grip to prevent slipping.
Suitable for younger riders, it measures 31,5 x 8,25 x 5 inches, has 76mm polyurethane wheels with red, blue and green lights, and high-quality ABEC bearings for a smooth ride.
Check the latest prices here
Best wave board for small kids (5 years): Razor RipStik Ripster Air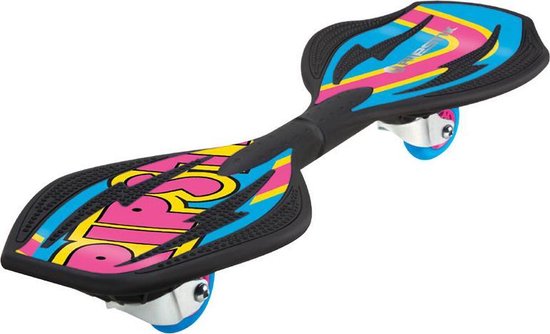 The Ripstick Ripster Air is a more compact and lighter model. This makes it easy to carry and easier to navigate for smaller children.
It features a safe non-slip concave deck platform and has a stylish and trendy design that your child will like for sure.
It is great to ride around the streets and in the park with this board. But it is also fine for slalom riding and to build up some speed on descending slopes. Suitable for kids from 5 years old.
Check prices and availability here
Do you want to make driving at home a little more exciting? These are the 7 best skate ramps for stunt scooter, skates & skateboard reviewed
Best Waveboard With Luminous Wheels: Maxofit Pro Close XL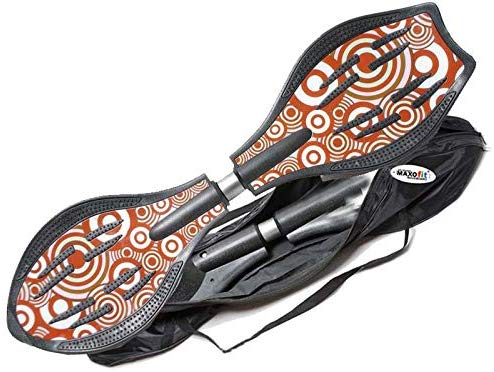 The MAXOfit Pro Close XL wave board has a maximum load capacity of up to 100 kg. It has an Abec-7 swivel head and wheel brackets made of aluminum, not steel.
It has Class A plastic strength with a wheel hardness of 90%.
It contains various accessories such as a bag, tools and CD with instructions. It is packed in strong cardboard and shipped with an express shipping invoice.
Check the latest prices here
Waveboard with best grip: CMYK Razor Ripsurf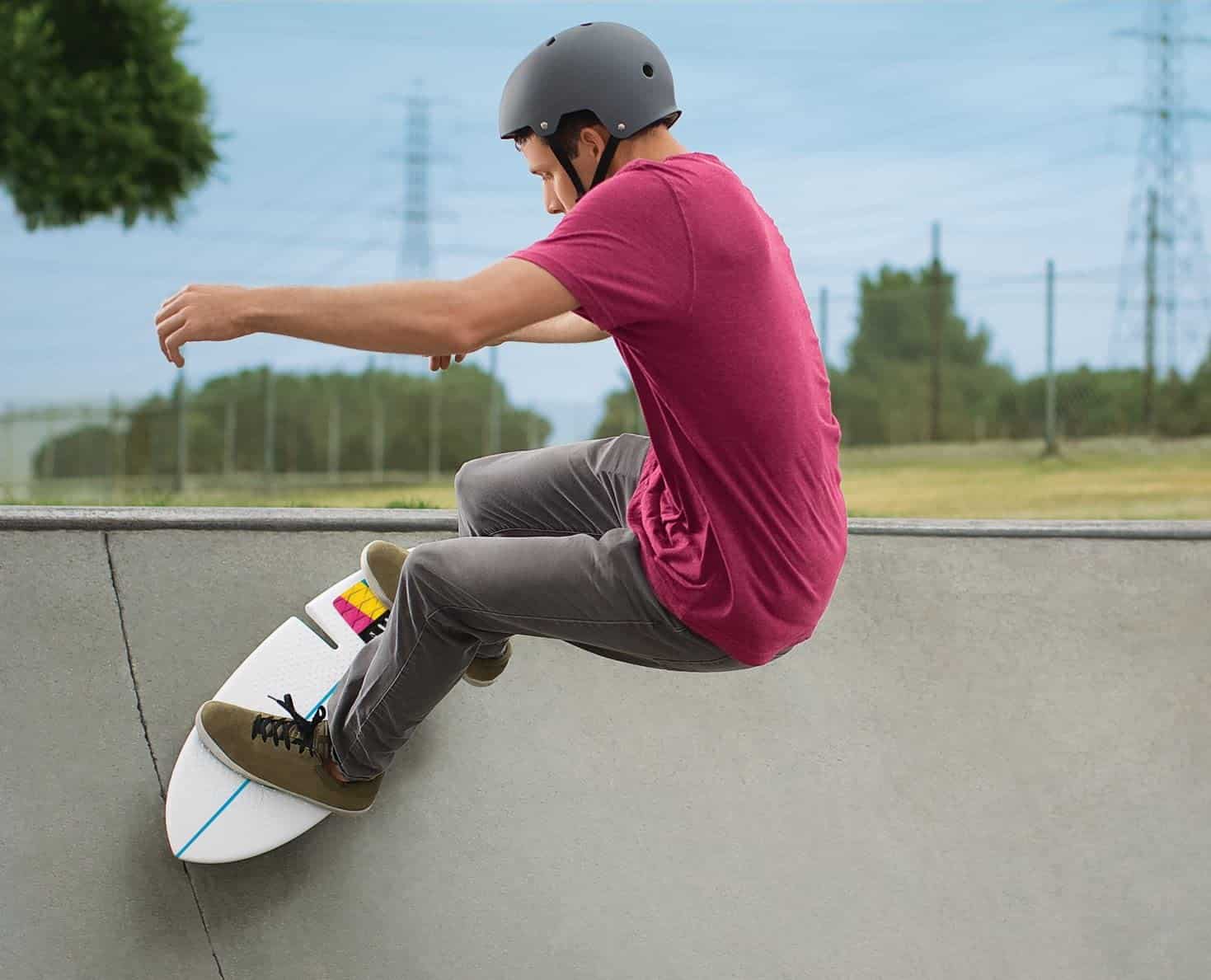 The Street Surfing CMYK Razor Ripsurf has a slightly different shape and that makes your street surfing experience great.
It can carry up to 120 kg, has 360 degree polyurethane swivel wheels and its dotted deck is made of high quality, strong polypropylene.
The front platform is slightly larger, and gives you a lot of grip. The cool raised tail - the back-kick pad - has an extra layer with even more grip.
This back-kick pad also has beautiful colors. All in all, this board gives you a whole new waveboard experience.
You can surf the streets just like surfing the waves and pull off the coolest tricks in the skate park with this new RipSurf from Razor.
It is ideal for smooth gliding and gives you easy maneuverability, just like on the water.
Check prices and availability here
Also read: good stunt, bike and skate helmets for when you are going to do real tricks
Best design: Street Surfing the wave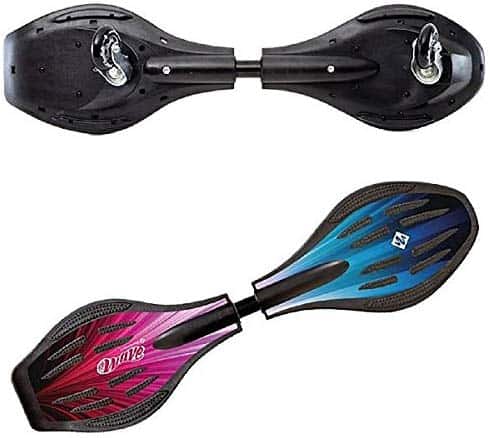 Street Surfing Wave Original is an ultra-light and smooth board that combines surfing, skateboarding and snowboarding techniques.
It can allow riders to perform accurate 360s or ollies, carve downhill and even ride uphill.
This surfboard with fun graphics combines well with techniques for surfing, skateboarding and snowboarding. It's a lighter board that allows you to ride farther and turn with less effort.
Kids 10 and up will love surfing with this handy wave board!
Check prices and availability here
FAQ about waveboards
How does a wave board work?
It can take a while to master riding a wave board. I have explained in detail here how you approach it.
What is street surfing?
Streetsurfing is very similar to skateboarding, but also combines elements of surfing and snowboarding.
Street surfers ride a board that has a 'paddle-like' shape and has one wheel on each side. Each wheel rotates 360 degrees to allow the board to rotate freely.
Why a waveboard instead of a skateboard?
Although waveboards are more difficult to master than skate or longboards, the unique shape of the wave board allows for much more complex, precise tricks and sharp turns.
Is riding a Waveboard or RipStik good exercise?
Hell yes! Riding will not only strengthen your core and legs, but it will also help improve your balance. Coordination is required to ride the board.
What tricks can you do on a waveboard?
Just like with skateboarding, you can also do a lot of tricks with a wave board. You will be surprised how versatile this cool board is!
Take a look here for some inspiration:
Conclusion
A waveboard is a lot of fun for young and old, but certainly requires some effort in the beginning.
Fortunately, children are quite quick to pick up the movements and balance you need when waveboarding.
Waveboarding on the street often attracts children – but also teenagers and adults – who like to snowboard and/or surf.
It's really great that you can practice street surfing all year round; even without snowy mountains or high waves you're able to create the same feeling of freedom. The movements are very similar to each other.
Always let your child play safely: these are the 5 best stunt, skate & bike helmets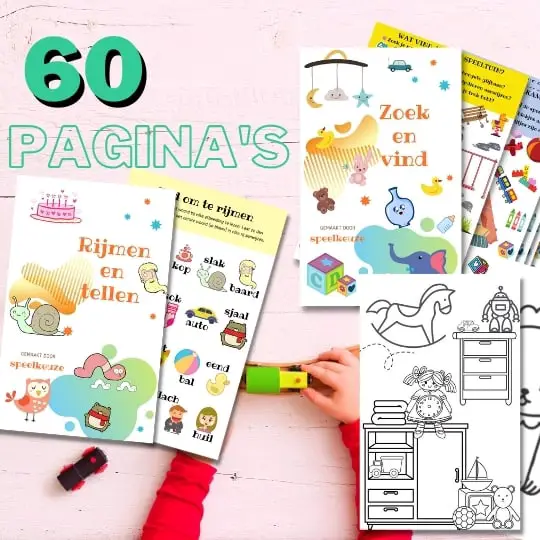 Always something to do for the holidays or rainy day?
Play Choice now has the ultimate activity book collection, with over 60 pages of fun coloring pages and educational puzzles.
Joost Nusselder, the founder of Speelkeuze.nl is a content marketer, father and loves trying out new toys. As a child he came into contact with everything related to games when his mother started the Tinnen Soldaat in Ede. Now he and his team create helpful blog articles to help loyal readers with fun play ideas.