I enjoy writing these articles for my readers, you guys. I don't accept payment for writing reviews, my opinion on products is my own, but if you find my recommendations helpful and you end up buying something through one of the links I may be able to receive a commission on that.
More information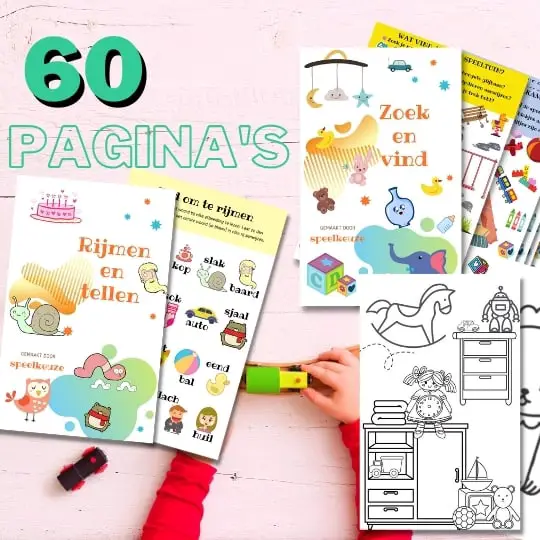 Always something to do for the holidays or rainy day?
Play Choice now has the ultimate activity book collection, with over 60 pages of fun coloring pages and educational puzzles.
Rainer Strick and Elke Schubert, public health officials in Germany, wanted in an investigation show that children can play happily and creatively if they are not 'choked' by their toys.
The result: boredom in the early stages of the experiment, but the children soon began to use their basic environment to invent games and use imagination in their play.
Now I am not saying that you do not have to have toys for your toddler, it is great fun for them, but too much may be the reason that they do not want to play with it properly.
In this article I will go through why your toddler might not play with toys and what you can do about it.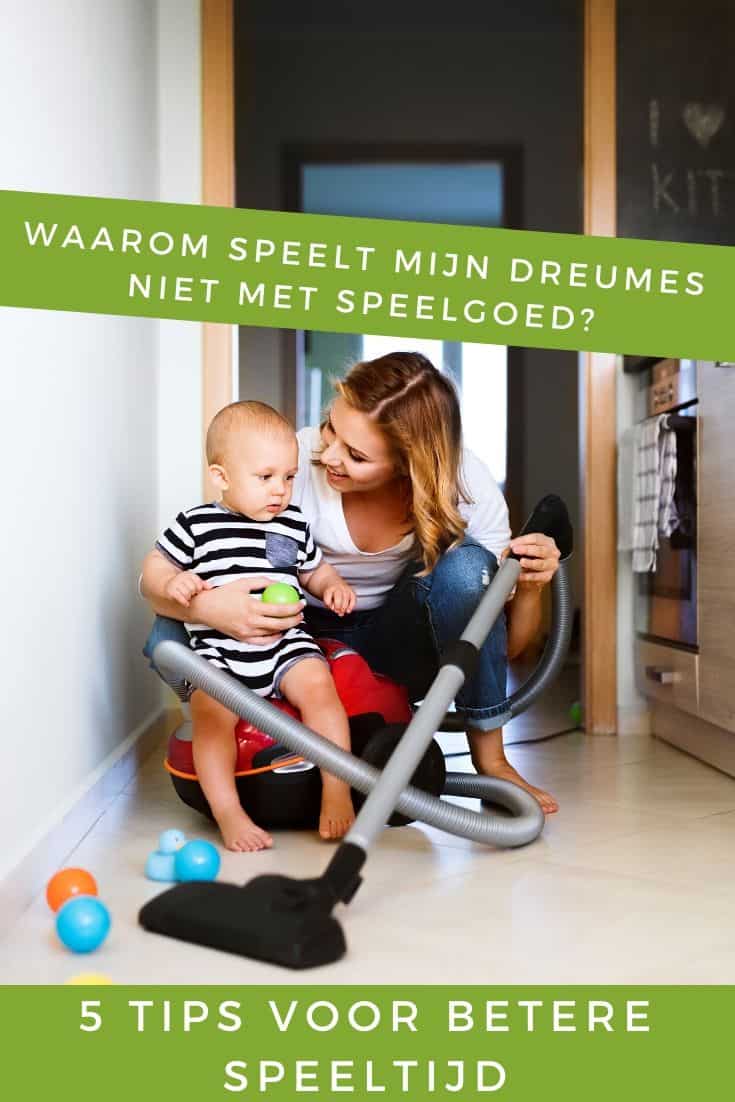 Too many toys overwhelm children. There are too many choices to choose from.
When your toddler isn't playing with his toys, don't worry too much about it. Playing is a broad concept and a toddler also learns to do many other things.
My little guy was always following me around and rarely playing with his toys, he certainly copies and likes his books but wasn't interested in his toys.
What I did find important is that he played with the childminder with the children and fortunately that was the case.
It does get better as they get older and become (slightly) more independent.
My son is almost 2 and prefers almost anything to toys. When I bring the groceries home, he wants to play with the toilet rolls.
He likes bowls and spoons and the broom. I keep telling my girlfriend that I don't know why we keep spending money on toys he never plays with.
As long as he plays and learns and you don't mind everyone asking where his toys are when they come by.
Some children don't actually start playing with toys (except toys that make loud noises when hit or pressed) until they are about 2 years old.
It's just a normal stage of development, imagination kicks in at about 2 years old which is when they get more interested in toys and 'typical' play.
There are a number of things you can do to stimulate play with toys and ensure that they can learn with them:
What we discuss in this comprehensive post:
How can you encourage playing with toys?
Do it
In many cases where children do not play with toys, they do like to "play".
They just follow you all day long to join in.
Usually this means that they also want to play with toys when you do and play along.
Not all parents like this, but it is of course the best and easiest way to stimulate playing with toys.
If they already imitate you with cooking, vacuuming and other things, why not with blocks?
Not all kids enjoy playing alone and some parents don't know how to sit with him and get him interested in an activity.
Participate in open-ended toys, so without noises and that do all kinds of things by themselves, such as blocks.
But it can also be as simple as buying his own toy broom and having him sweep things up, or having his own toy kitchen (there are some super nice and cute wooden kitchens) with pans and let him cook some as well.
Rotate toys
When a child has too many choices, their cerebellum becomes over-stimulated and they end up choosing nothing at all.
With fewer toys, they won't be so stimulated.
This leads to freeing the mind to focus, explore and use their imagination.
Toy rotation is not a new concept.
Thousands of mothers around the world use this method to keep their children entertained for hours and to keep their homes uncluttered.
Advantages of toy rotation:
Children learn to take care of things: If children have too many toys, they will naturally care less about them. They will not learn to appreciate them if there is always a replacement available.
Children learn perseverance: Children who have too many toys give up too quickly. If they have a toy that they can't figure out, it's quickly thrown away for the sake of another, easier one. Children with fewer toys learn persistence, patience, and determination.
Children live in a cleaner, tidy house: When you have kids, you know that toys can quickly take over an entire house. Less toys result in a less cluttered, cleaner and healthier home.
Replace musical toys with open-ended toys
Today's most popular children's toys are plastic toys that light up and make all kinds of sounds.
They are inexpensive to buy, but often need to be replaced when they break.
Before you buy such toys, ask yourself: does this toy make my child smarter or dumber.
The answer is when a toy does all the work and a child is just watching the show, there is no learning.
And those who like to listen to the same part of a song or phrase will now repeat this over and over through the toy!
Buy toys that encourage open play, where your child can decide what to do with them.
Open toys encourage children to be creative, use their imaginations and decide how to use them.
Big wooden blocks, magnetic tiles and legos are perfect for open-ended play.
Always take age-appropriate toys
We all look at the recommended age of a toy before buying.
But how many of us regularly check the age suitability of existing toys?
Check regularly, at least once a month, for broken toys and move them out of reach of your child
When a toy has served its purpose and your child has outgrown the toy, move it
Respond to interests
When your child becomes interested in a particular topic, say marine animals or dinosaurs, bring such toys and play with toys that reinforce or add to the concept.
Conclusion
Selecting the toys for kids is not an easy task and at least you don't want to have too many at once.
Playing with toys is not always necessary, as long as they learn something and not just hang on to you.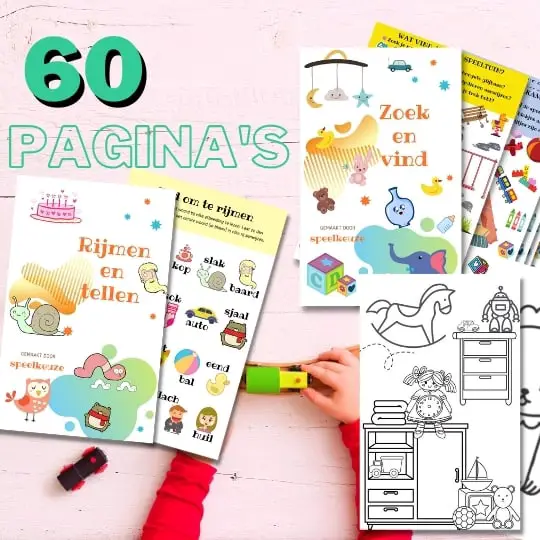 Always something to do for the holidays or rainy day?
Play Choice now has the ultimate activity book collection, with over 60 pages of fun coloring pages and educational puzzles.
Joost Nusselder, the founder of Speelkeuze.nl is a content marketer, father and loves trying out new toys. As a child he came into contact with everything related to games when his mother started the Tinnen Soldaat in Ede. Now he and his team create helpful blog articles to help loyal readers with fun play ideas.