15 original games for a slumber party or sleepover
I enjoy writing these articles for my readers, you guys. I don't accept payment for writing reviews, my opinion on products is my own, but if you find my recommendations helpful and you end up buying something through one of the links I may be able to receive a commission on that.
More information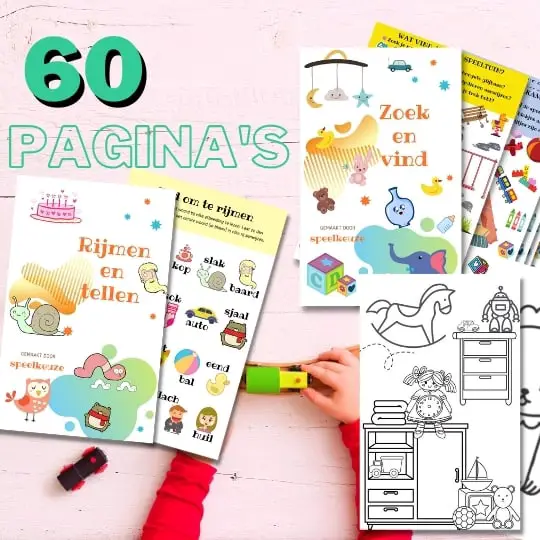 Always something to do for the holidays or rainy day?
Play Choice now has the ultimate activity book collection, with over 60 pages of fun coloring pages and educational puzzles.
Of course you sent out nice invitations and all the children wanted to come to the slumber party.
But how can you really make sure that your child's sleepover is a lot of fun?
How do you ensure that there is laughter, not homesickness? How do you get crowned the most awesome parent on the playground?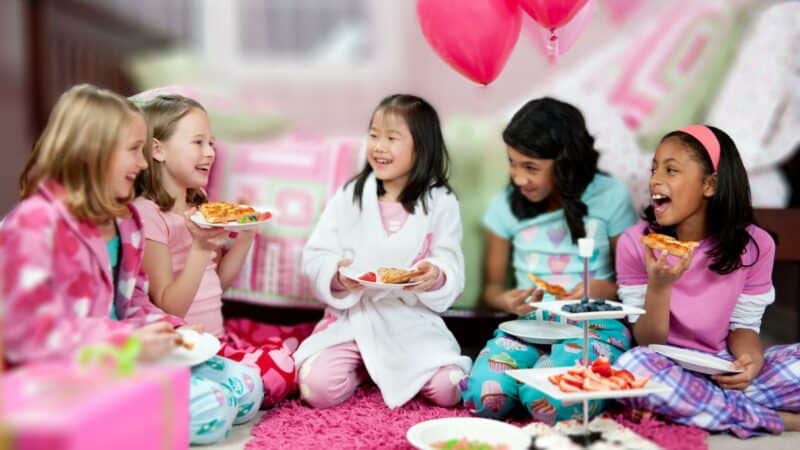 If you are looking for sleepoverspell that take your sleepover from mundane and boring to downright awesome and memorable, then here's your list.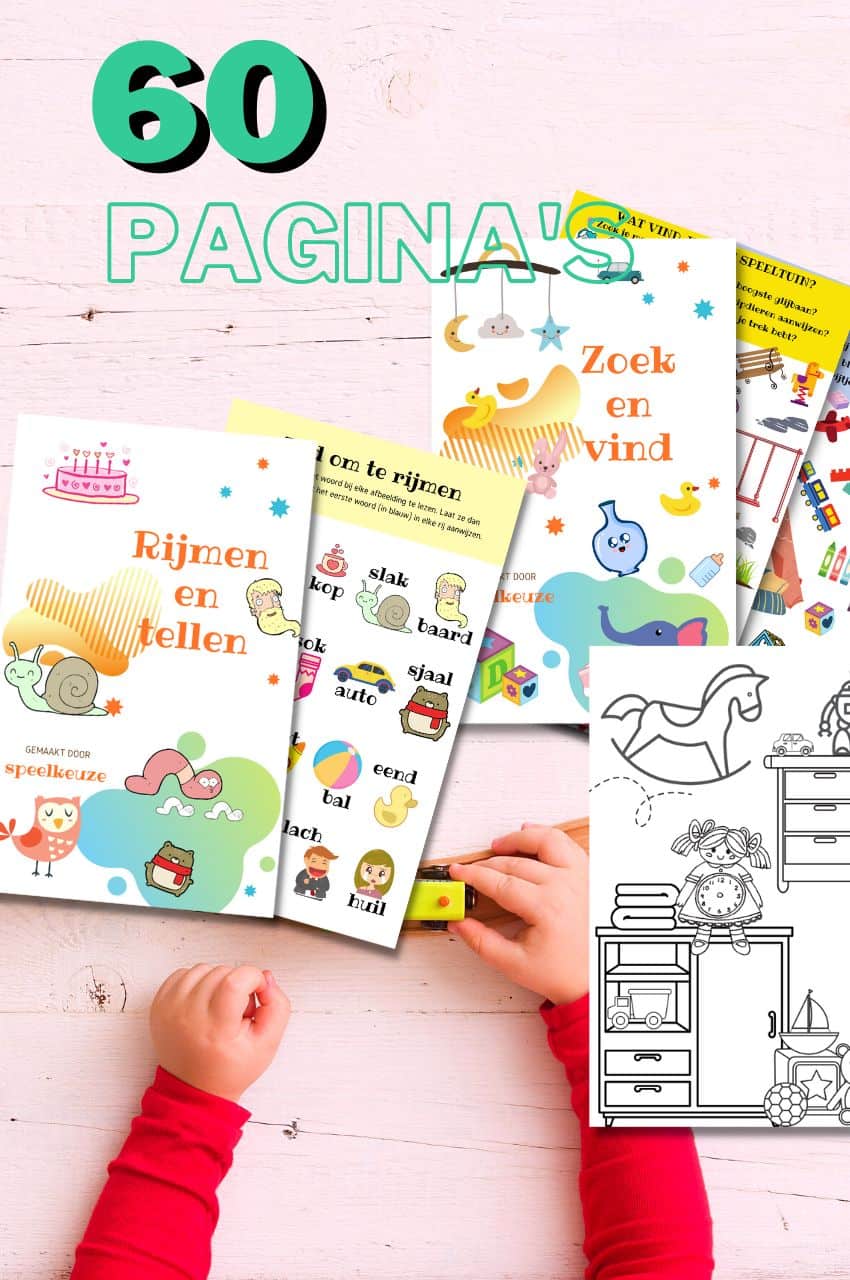 A play theme in your mailbox every month?
Fun play tips, activity books and more, with the first email being our free mini-guide "educational toys"
We will only use your email address for this newsletter and respect your privacy
Best 15 slumber party games
Countdown balloons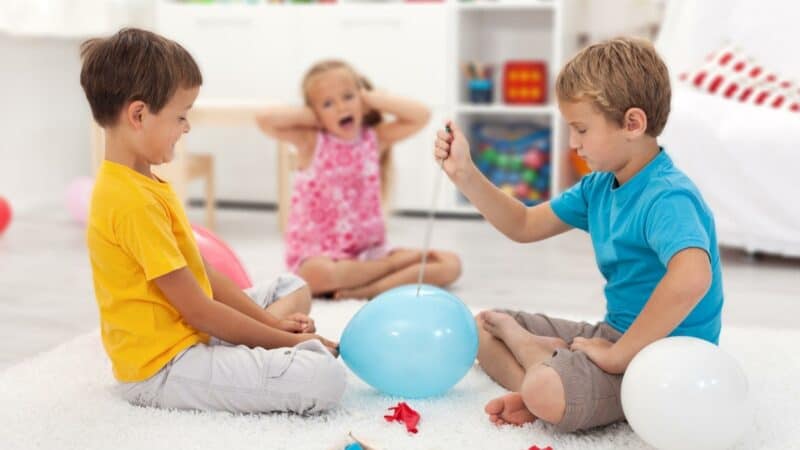 With countdown balloons you can make a game of discovering the following activities.
Place items from your various sleepover games and activities, as well as clues, in balloons.
Use a marker to write a different time on each balloon.
When the time on the balloon is reached, it is punctured and the new guest activity within it can be revealed.
This also helps to keep the activities a little on time so that the entire slumber party does not run out of time.
Would you rather
Children often want to be in the spotlight: channel this with a game 'Would you rather'.
On pieces of paper you put statements like
Would you rather be an astronaut or a scuba diver?
Would you rather be cold or hot?
Would you rather have a monkey or a lamb as a pet?
Would you rather eat a snail or a grasshopper?
Would you rather crawl or hop?
Children take turns reading and answering the questions. Be prepared for a lot of giggles!
sardines
Hide and seek is always a winner, but if you're stuck indoors at a sleepover, you'll soon find yourself running out of good hiding places.
Play Sardines instead, a kind of reverse hide and seek.
One child hides and the rest try to find him or her.
When they find the hidden person, they hide with him or her in the same hiding place.
All spasmodically in one room (like sardines in a can) until there is only one hunter left.
In any case, you never thought there were so many children in you wardrobe (or is it time for a bigger one?) could fit!
Glow Stick Ring Toss
Have fun in the dark with glow stick games. An easy and fun one is Glow Stick Ring Toss.
Turn some glow sticks into rings using the supplied connectors.
Put a few more sticks in an empty drinking bottle and place it on a flat surface a short distance away.
Turn off the lights! The object of the game is to get the glow rings around the bottle in the dark.
I've already written about it nice glow in the dark toys in this article which you can make handy use of in this game.
Spotlight Hints
Hints is always a winner as long as you choose titles, songs and movies that are suitable for the right age group.
gameactive.nl has a whole list of words that you can use as a starting point for children, including the basic explanation.
All you have to do is add a twist by playing it in the dark with just a flashlight to literally put the child out in the spotlight.
Make a pillowcase
Make a souvenir of a beautiful night by getting some plain white pillow cases and some pens.
Let the kids let their imaginations run wild as they create patterns or pictures on their pillowcase. You are guaranteed a few sweet dreams!
Pillowcases don't have to be too expensive and are a nice keepsake. Just look for the cheapest you can find like these:
And textile markers like this one from 3BMT are also not that expensive and you can of course reuse:
Make your own pizza
At some point, tummies will start rumbling and that's when homesickness rears its ugly head and the chances of cranky kids begin.
Make feeding the troops one of the lodging activities by organizing Make Your Own Pizza.
Prepare the dough ahead of time and let the kids go wild with tomato toppings, cheese, ham, pepperoni, paprika, olives, or anything else you think they'll like (you might bring back the sardines from before!).
If they made it, they are more likely to eat it!
The meal game
Now for a brain teaser. Let them take on the challenge with an old classic.
Form some flour in a dome on a plate and put a sweet on top.
The guests take turns cutting some flour off the edge with a knife. The winner is the last child to play before another child dropped the candy!
Make sure you have extra candy on hand before the end so everyone can get some.
The chocolate game
Another classic sleepover game is the much-loved chocolate game.
Get a large slice of chocolate, a die, hat, scarf, gloves, knife and fork.
Place the chocolate and cutlery on a plate with the children in a circle.
They take turns rolling the dice.
When a six is ​​rolled, it's time to put on the hat, scarf and gloves and try to cut and eat as much chocolate as possible using a knife and fork.
As soon as another player rolls a six, it's their turn to take the items and try. Fast and crazy fun!
Again, hold back a few mini chocolates in case someone hasn't managed to eat anything at all
You can have them attract the items first and then continue the dice so they have some time to try it, or you can make it a bit more difficult and go straight to the dice so that they have to attract all the items as quickly as possible.
You can also add more and more items of clothing if it works too easily.
Twist the nail polish
Too young to play spin the bottle, but another take on the game is spin the nail polish.
Grab a turntable, make one or just use a bottle here too (a bit small so that everything doesn't have to be too far apart). A handy one if you are not a DIY'er is the twister disc.
The children take turns and have to paint one nail in that color.
Then see what combination of cheerful colors everyone ends up having!
For very young children, we recommend nail polish that can be washed off and an adult in charge.
The brand Snails has very nice and child-friendly nail polish for example:
Suck it up
Tame their energy by trying the Smartie and Straws game: Suck It Up.
The object of the game is to move Smarties from one location to another with nothing but a straw and good old suction.
It's challenging, fun and sure to be a hit.
Emoji Bingo
Chances are, your sleepovers are more aware of their emojis than you are.
Make them shine by playing some Emoji bingo. Just like regular bingo, but with a theme that they will love.
You can display the emojis by printing them and quitting.
You can call out the names or give them a description so that they have to think a bit for themselves,
or you can keep the bingo in the group app for older children when everyone has a phone, or share an app on a screen.
Everyone can participate with a few nice prizes!
Scavenger hunt
Children suddenly become brilliant at finding things when they can earn something from them.
Use this to your advantage by a scavenger hunt with fun assignments with a sleepover theme.
Have the kids search for a list of items that includes everything from a stuffed animal to a toothbrush.
The first person to collect them all is the winner!
Throw and talk ball
When it's time to snuggle under the covers, but the kids aren't quite ready to sleep yet, a throw and talk ball can work wonders to calm everything and everyone down.
Just pick up an inflatable ball and write a lot of interesting questions on it with a permanent marker.
The children then throw the ball at each other.
The catcher must answer the question closest to his right index finger before throwing the ball to the next player.
Popcorn and a movie
And if you still have little people who are noticeably less fatigued than you, the last of our sleepover suggestions is how to make a batch of popcorn, make the lounge corner cozy, and set up the favorite movie of the moment. .
Disney + we have written about this before which has a great offer for kids and a free trial if you just want to use it for the party.
It's time to give the party a soft landing in anticipation of bedtime.
Therefore, choose not too scary movies, you want them to go to sleep, even if only a little bit.
Conclusion
That's it for the set of fun slumber party ideas. With some of these classics and new fillings, you can be sure they will be tired and hopefully go to sleep.
There is also some for different ages so I hope you can use some to entertain the kids at your sleepover.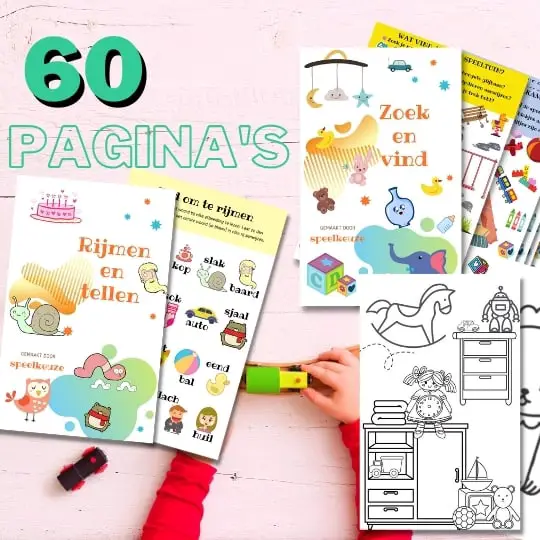 Always something to do for the holidays or rainy day?
Play Choice now has the ultimate activity book collection, with over 60 pages of fun coloring pages and educational puzzles.
Joost Nusselder, the founder of Speelkeuze.nl is a content marketer, father and loves trying out new toys. As a child he came into contact with everything related to games when his mother started the Tinnen Soldaat in Ede. Now he and his team create helpful blog articles to help loyal readers with fun play ideas.