Best Bruder City Vehicles and Emergency Services
I enjoy writing these articles for my readers, you guys. I don't accept payment for writing reviews, my opinion on products is my own, but if you find my recommendations helpful and you end up buying something through one of the links I may be able to receive a commission on that.
More information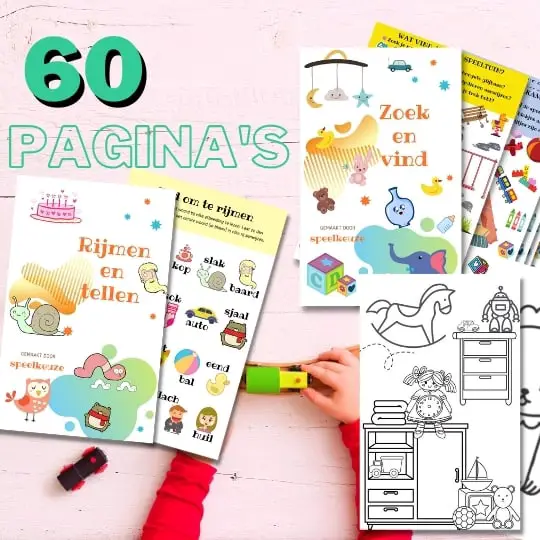 Always something to do for the holidays or rainy day?
Play Choice now has the ultimate activity book collection, with over 60 pages of fun coloring pages and educational puzzles.
Next Bruder on the construction site There are many more vehicles, dolls and accessories that are more about in and around the city.
It's the emergency services like the fire department, police and ambulance, but also everything to run the city smoothly like the garbage trucks and street sweepers.
In this article I take a look at the best brother emergency services and city vehicles.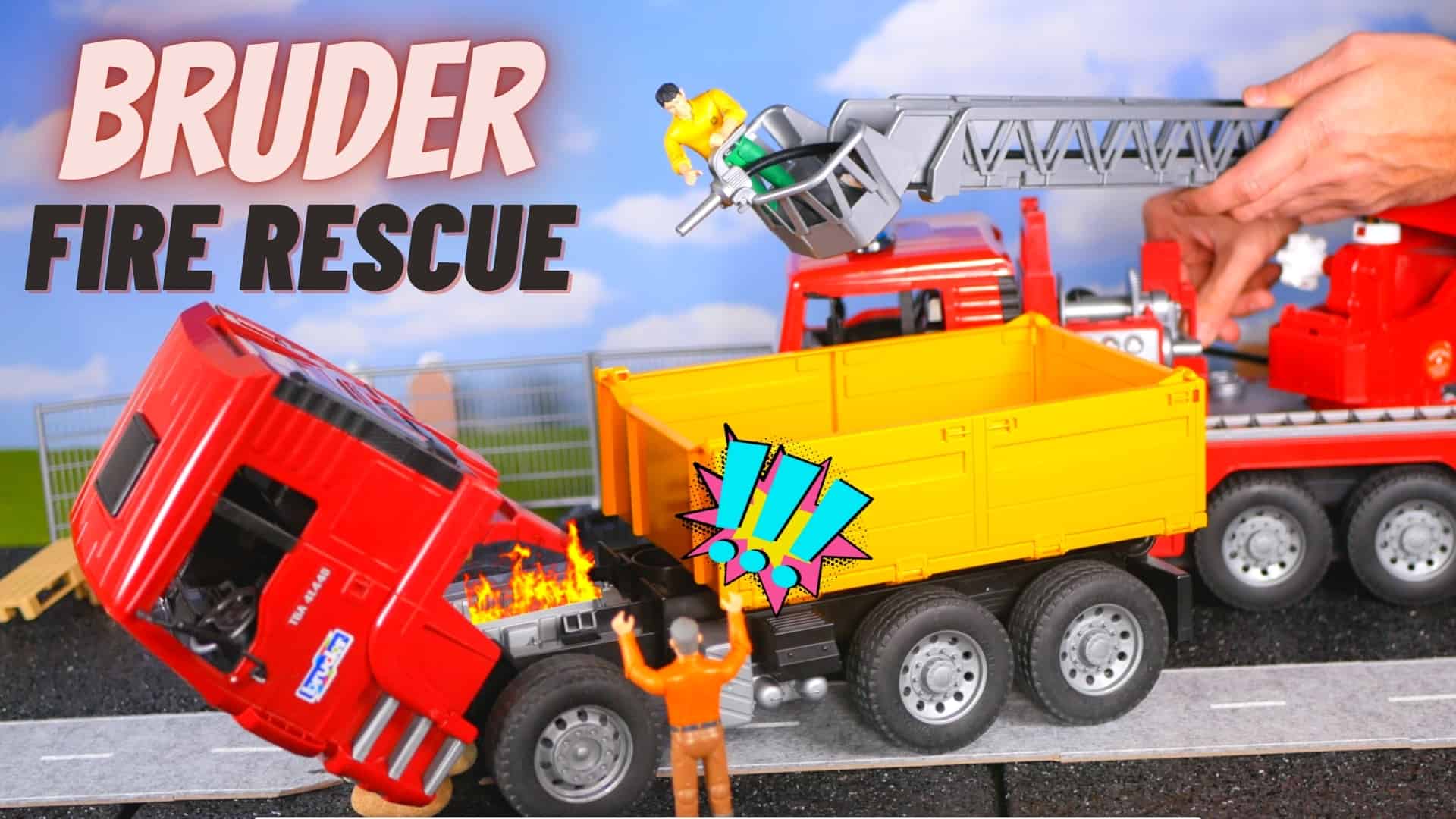 Let's take a quick look at the best ones in an overview, then I'll dig deeper into each of these choices and tell you what makes them so much fun: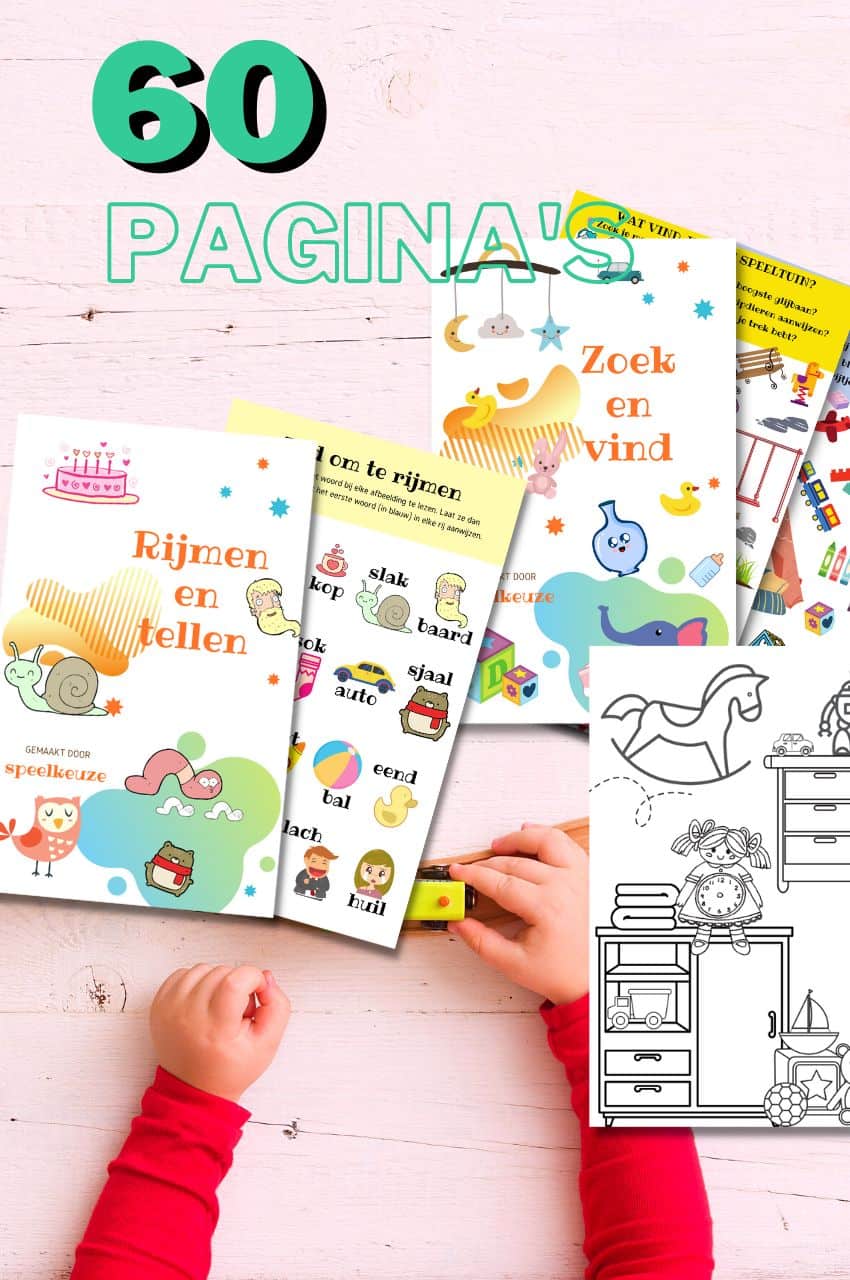 A play theme in your mailbox every month?
Fun play tips, activity books and more, with the first email being our free mini-guide "educational toys"
We will only use your email address for this newsletter and respect your privacy
Best Bruder city vehicles and emergency services rated

* Subscribe to Youtube to see more fun toy videos:
Subscribe
Best Garbage Truck: Bruder 03761 Man TGS Side Loading Garbage Truck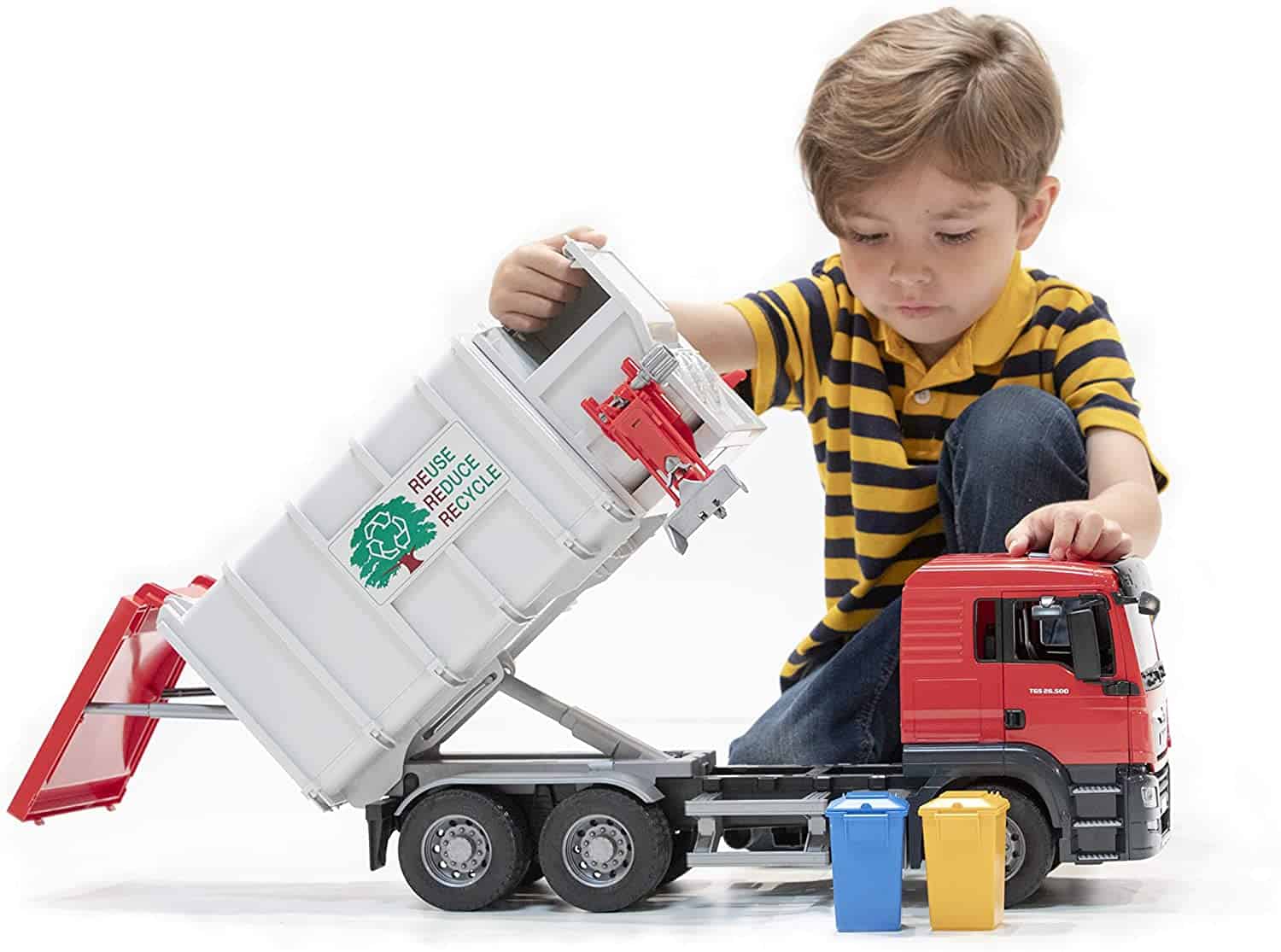 This is one of the nicest garbage trucks from Bruder, because the system with which the waste bins can be lifted is nice and sturdy.
So less frustration if lifting doesn't work like that. I have had a Bruder garbage truck with a rear loader before, but that system was very difficult to operate.
Check prices and availability here
Best police set: Bruder Bworld 62730 Police station with Quad 63010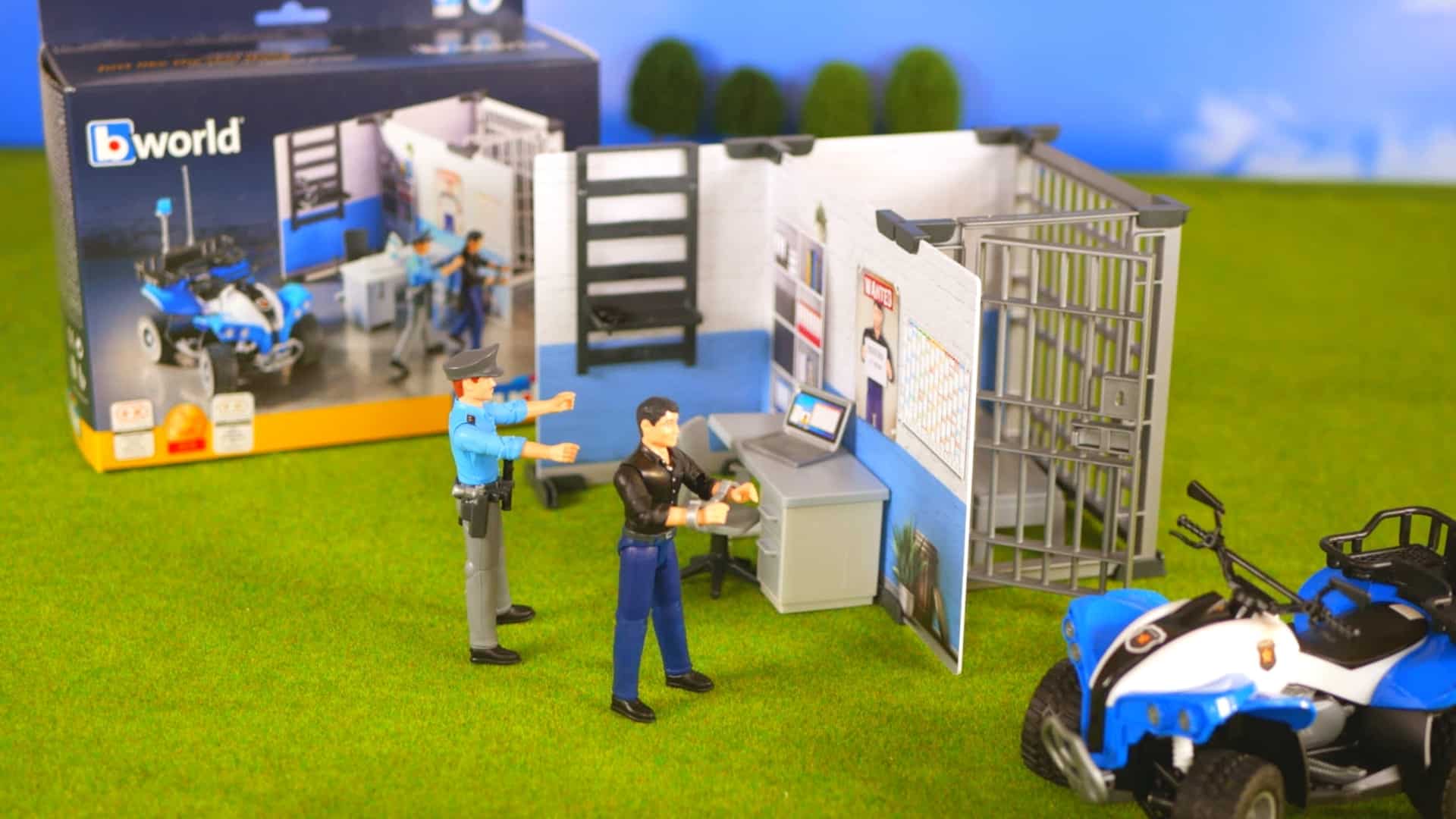 There are not many sets with a crook, which sometimes makes playing with a Bruder police vehicle difficult.
Hence, this is one of the nicest sets to buy to continue Bruder's story in the city and give it some excitement.
You get lots of accessories such as handcuffs to arrest the crook, a walkie talkie, a belt and cap for the cop with gummy bat and even a gun in his holster or in his hand for when things get exciting.
The small "building" consists of two pieces of cardboard and a plastic cell, the best thing is if you can put it somewhere in a building that you may already have because it is so loose, I find it a bit sparse.
Fortunately, the playset is also a lot of fun to play with, and you also get a police quad for fast chases!
There are a lot of small parts with this set, so it is not for people with small children.
Of course not if they still put it in their mouth, but also not because a mini pistol or a walkie-talkie just gets lost.
In addition, the quad is great fun to play with, but in no time the very fragile antenna will probably break off at you: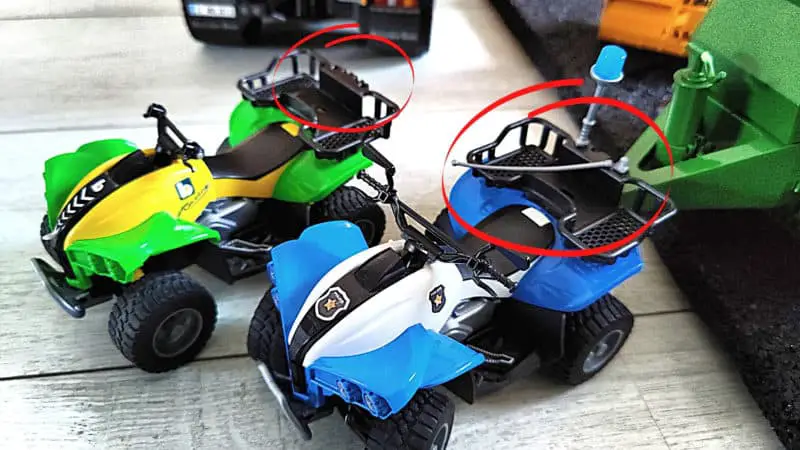 The police quad was new and unfortunately broken within a month, we took over the green quad from someone else and he had no antennas anymore :)
But if you don't mind, or if your kids are a bit older and can handle all the fragile parts, then it is definitely a fun play set!
Check the latest prices here
Best Police Car: Bruder 02526 Jeep Wrangler Rubicon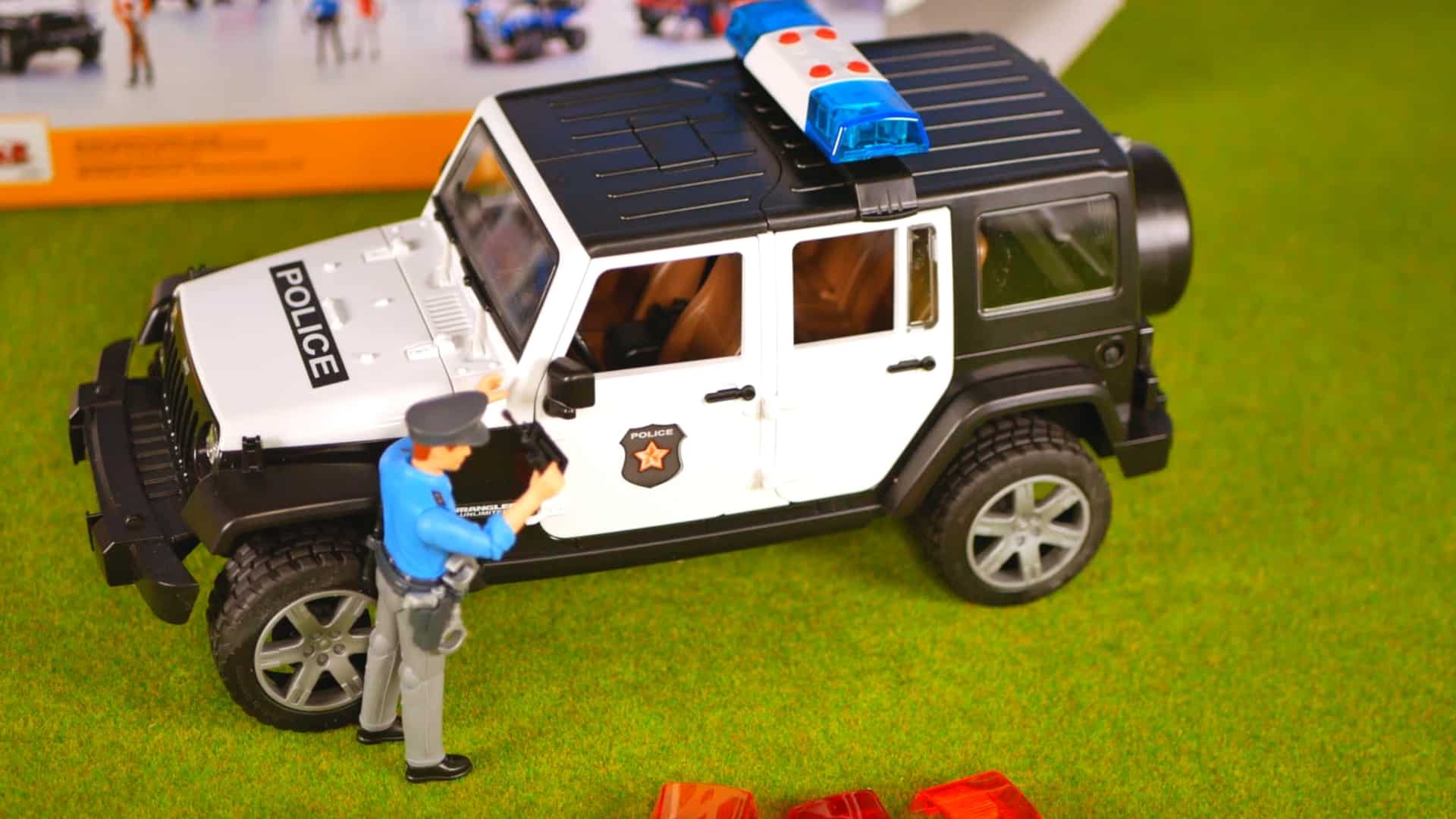 This is Bruder's most popular police car, and with good reason. It is very realistic and you'll get a Bruder agent with a walkie talkie included.
He also has a real gun in his belt that he can take out to catch the crooks and then handcuff them.
Together with the Bruder police station you'll get a crook who you can catch and put in the car.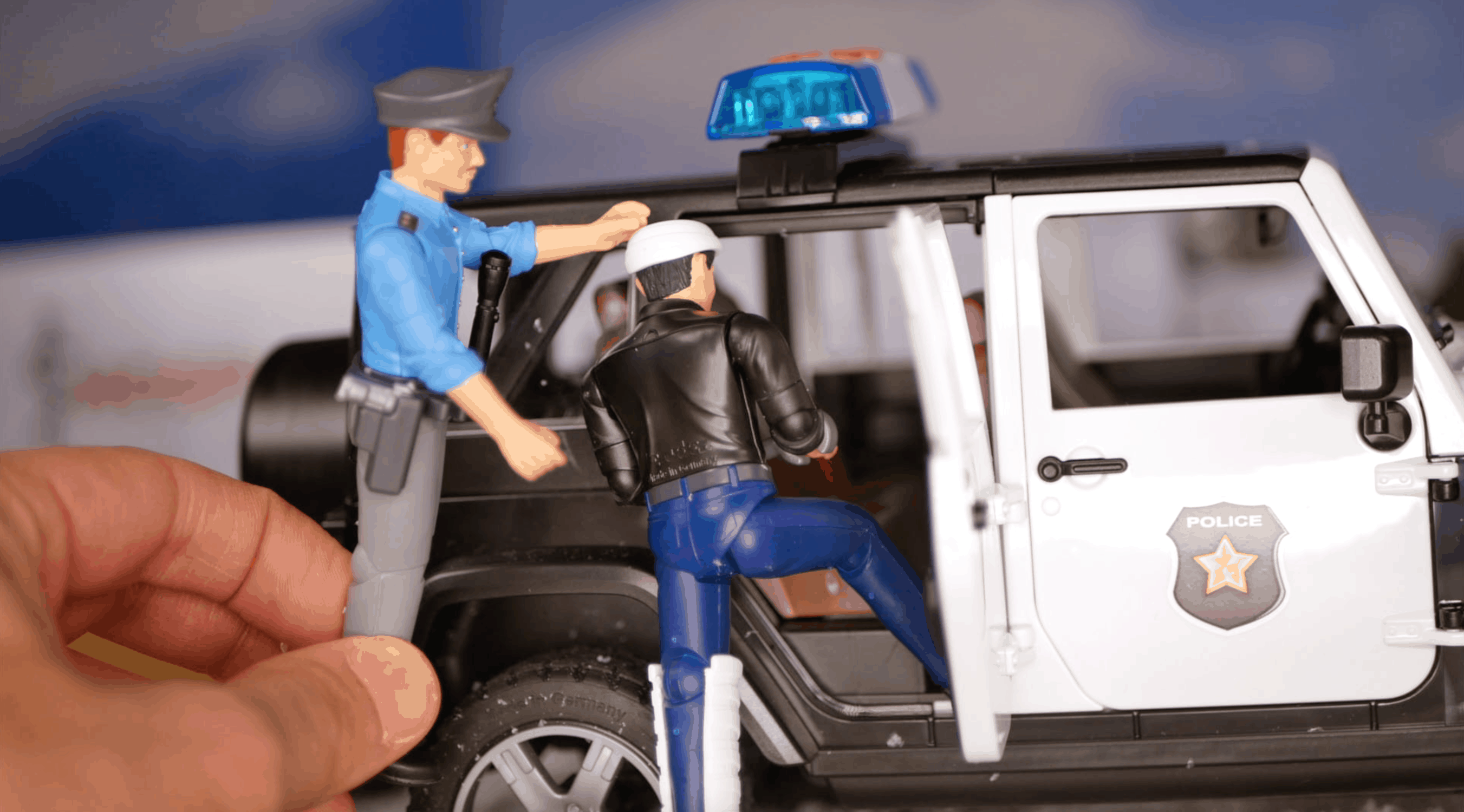 The car is very sturdy, the nice thing is that all doors can open, so the bad guys can really sit in the back.
Furthermore, the tailgate can open, there is real sound that you can mount on the car and even the front cover can be opened for some extra fun fantasy play if the police car overheats or has to go to the mechanic from this list.
And the suspension on the car, which matches its Jeep status, is really great!
Check the prices and availability here
Best Tow Truck: Bruder 02750 MAN TGA Tow Truck with Cross Country Auto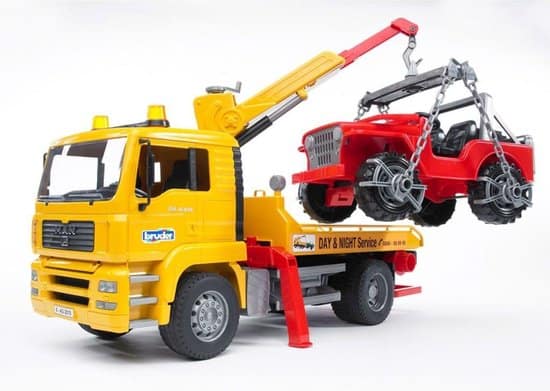 (view more images)
One of the best things you can do with Bruder cars is fix them. And this MAN tow truck can perfectly drive the affected car from A to B.
The good thing is that it comes also with a very nice car. One of which the hood can be opened, so you can play with a doll and pretend that it broke, drag it away and then repair it.
A very nice set!
View this set here
Best workshop: Bruder 62110 Bworld Car Service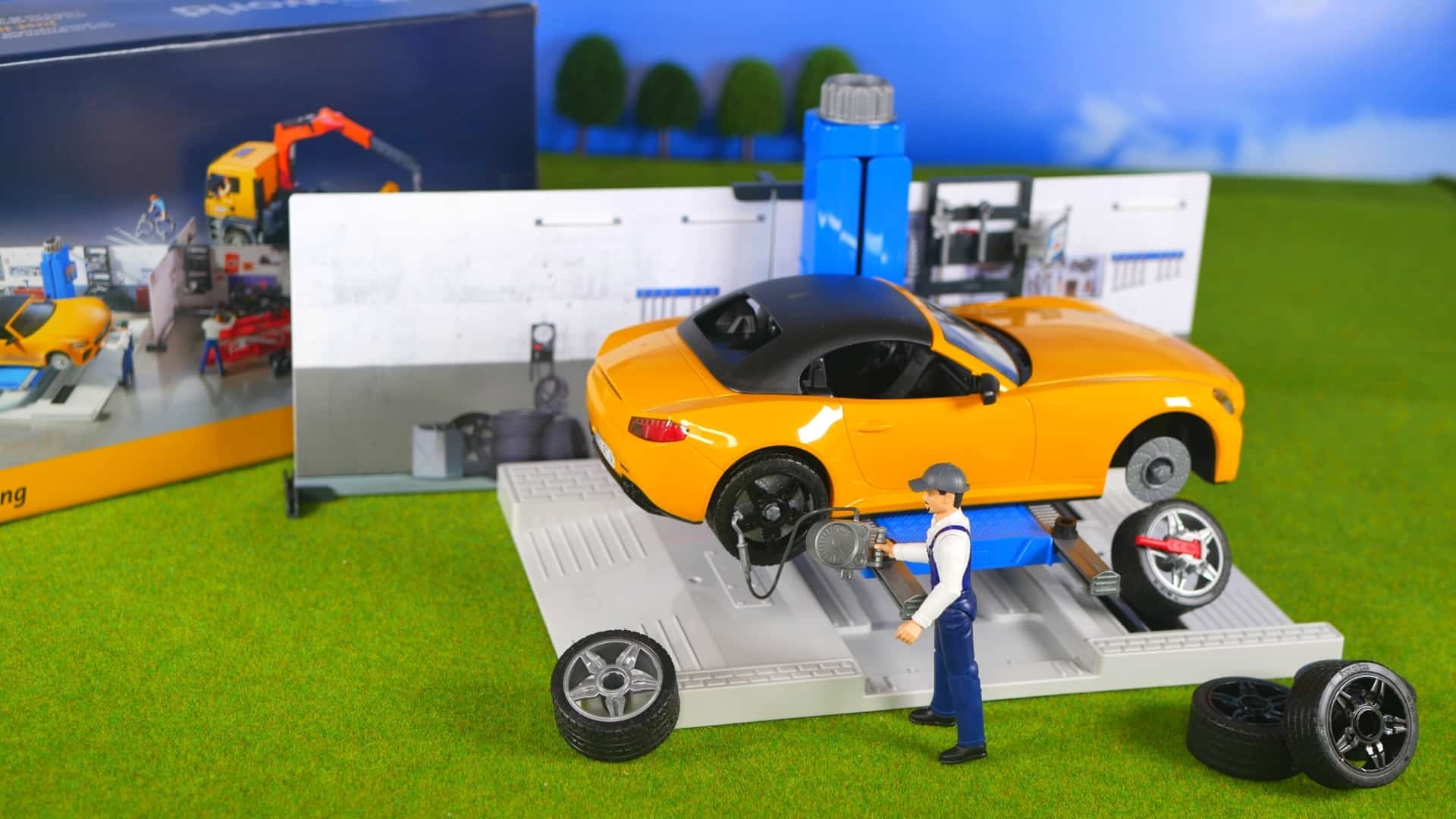 The cars also have to be able to go somewhere to be repaired and this Bworld workshop is the solution!
Complete with tools, a mechanic and a car that can be put on the lift of the workshop for a good look.
The car lift can be raised with the car on it so that the mechanic can crawl underneath to fix it.
There are also two sets of wheels, with silver and black rims. You can take them off with a small tool that comes with it.
Check out the latest prices here
Best ambulance: Bruder 02536 MB Sprinter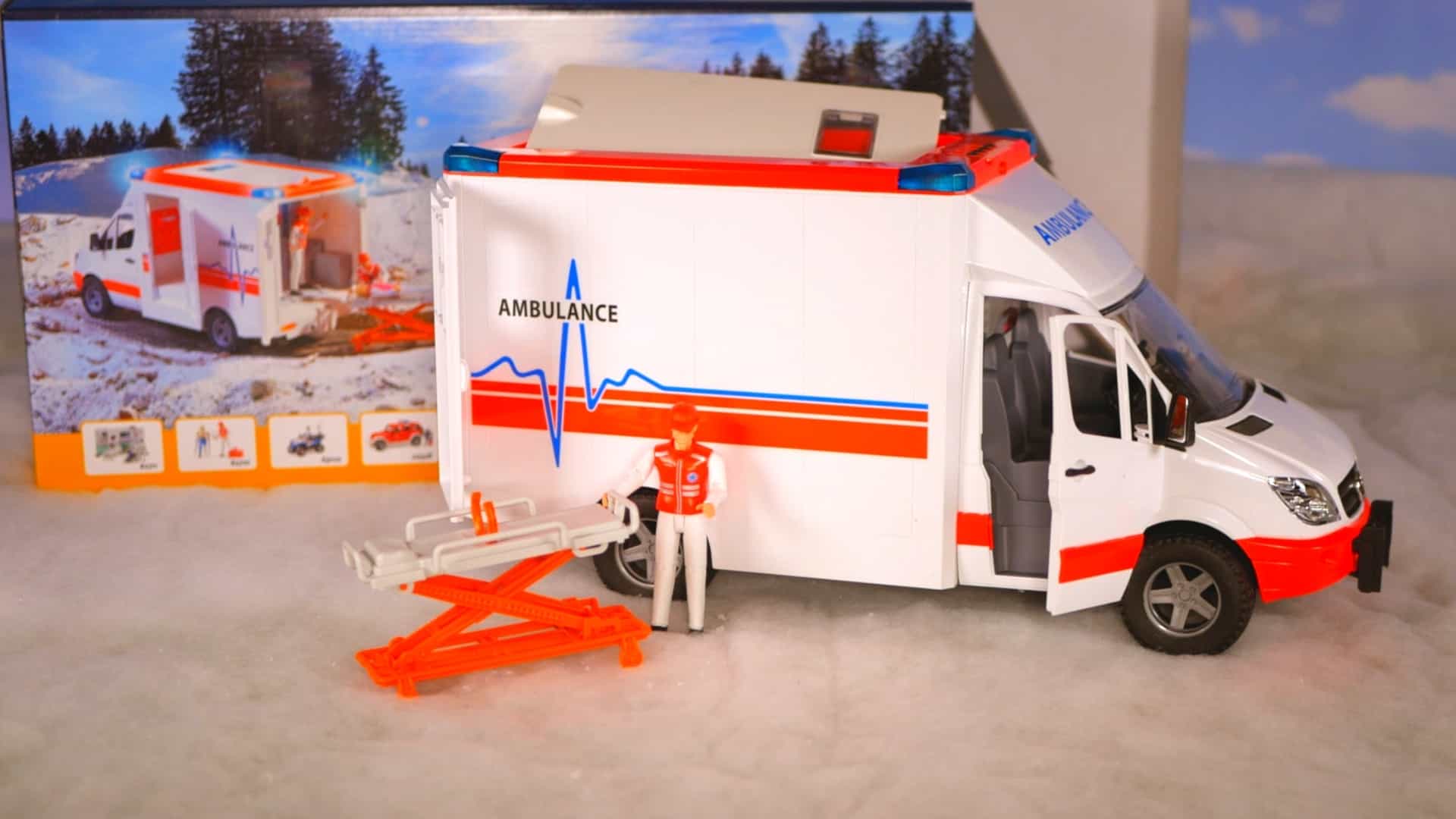 What are emergency services without an ambulance? The injured dolls must of course be taken care of and taken to hospital.
There are only a few Bruder ambulance vehicles, but this is certainly the most popular one and comes with a stretcher and a nurse.
The nice thing is that the roof can be removed so that you can play on the inside more easily, which is a good thing because there are all kinds of cabinets on the inside and places to store tools.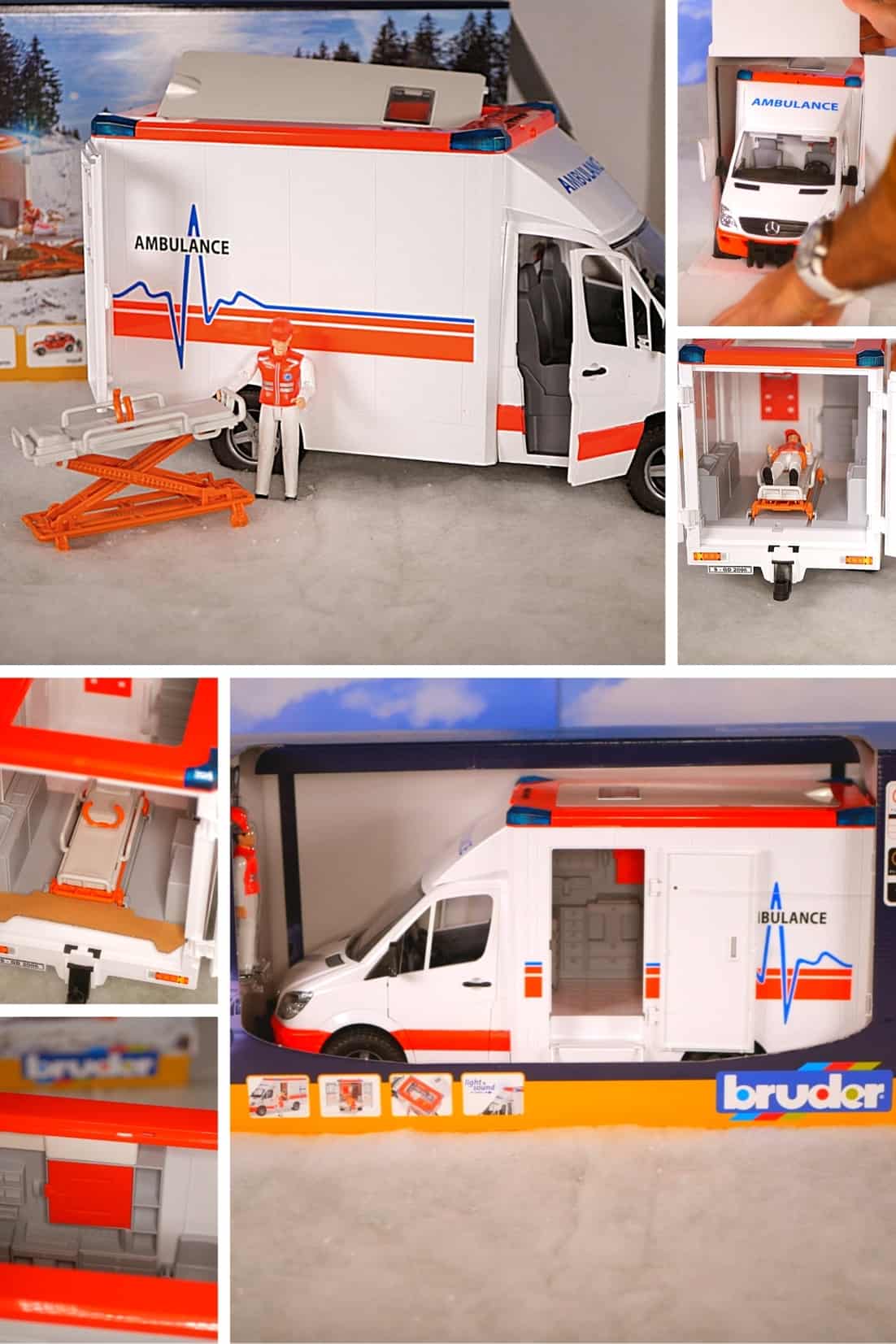 A great playset to play with emergency services.
Check the latest prices here
Best hospital: Bruder Bworld health post 67211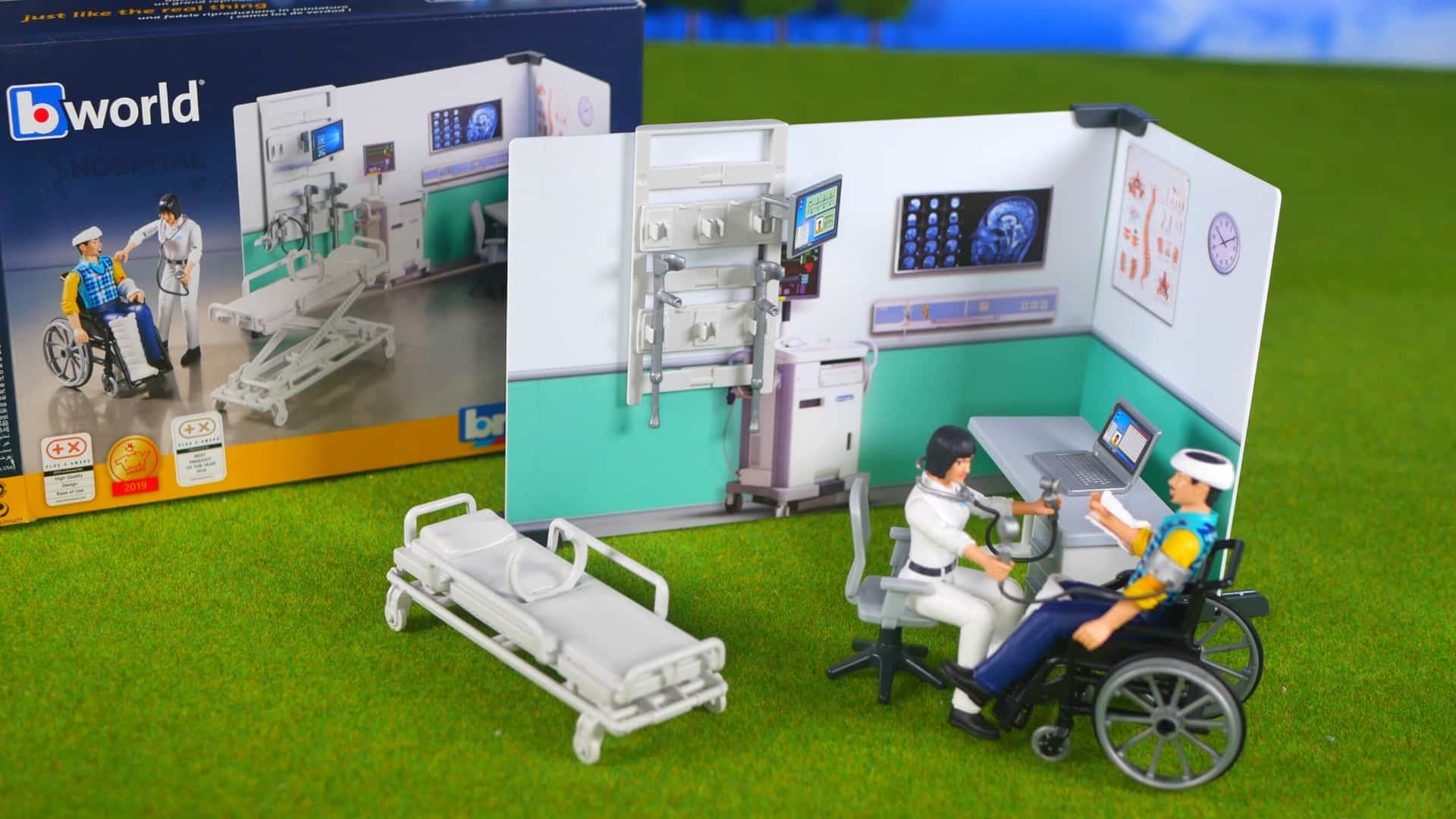 The injured Bruders must of course also have a place to go to be cared for.
Fortunately, the ambulance can take them to the health post. Maybe not a full-fledged hospital, but you can put the set in another building that you may already have.
The background is two pieces of cardboard that you can easily put together, plus there is an explanation booklet that really shows exactly where to put the pieces:
There are also crutches for the victim, plus a cast for his leg and arm and some material to examine the patient.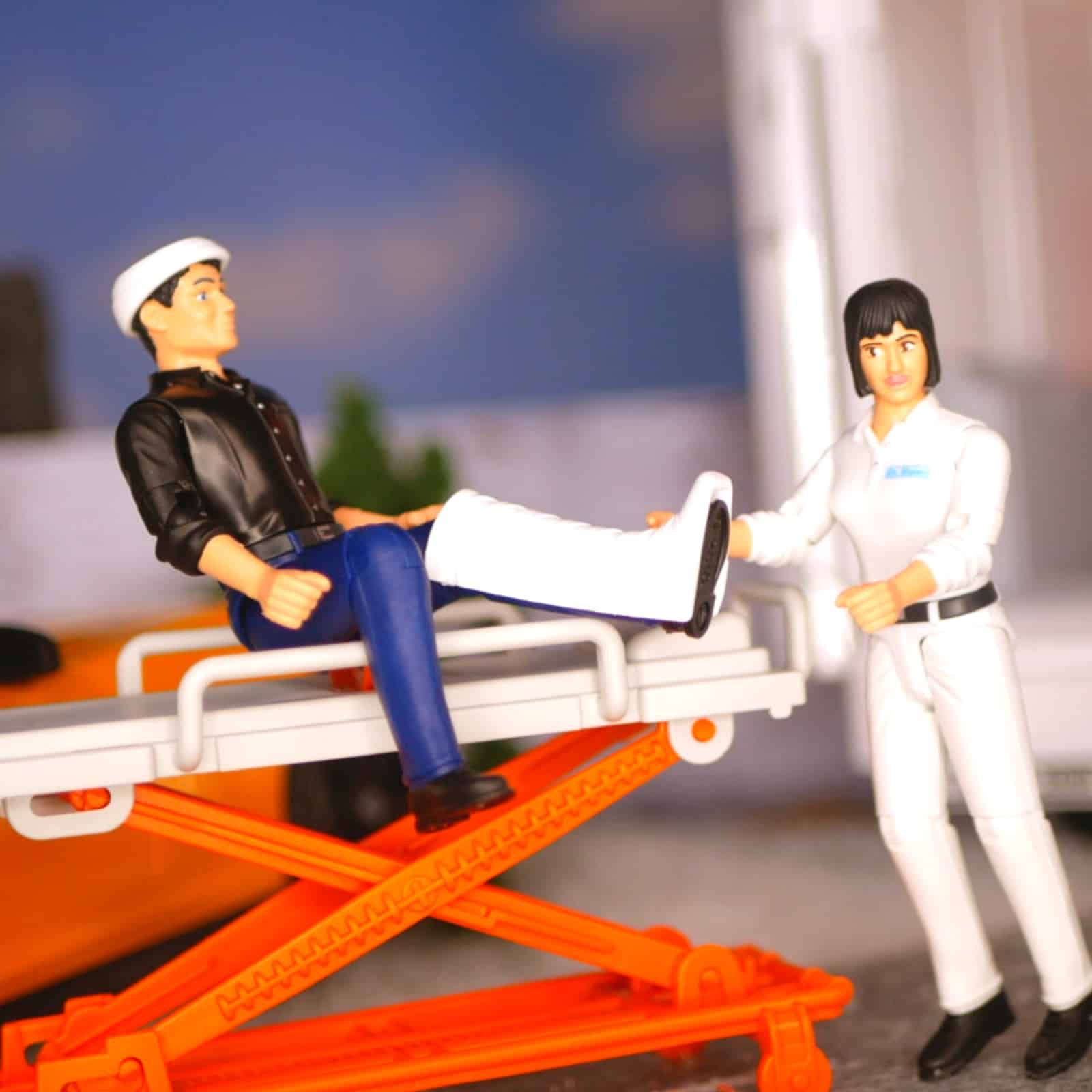 The doctor even has a desk with chair and a laptop!
Oh, and just like the Ambulance Sprinter, it comes with a stretcher.
Check availability here
Best fire truck: Bruder 02771 MAN with Water Pump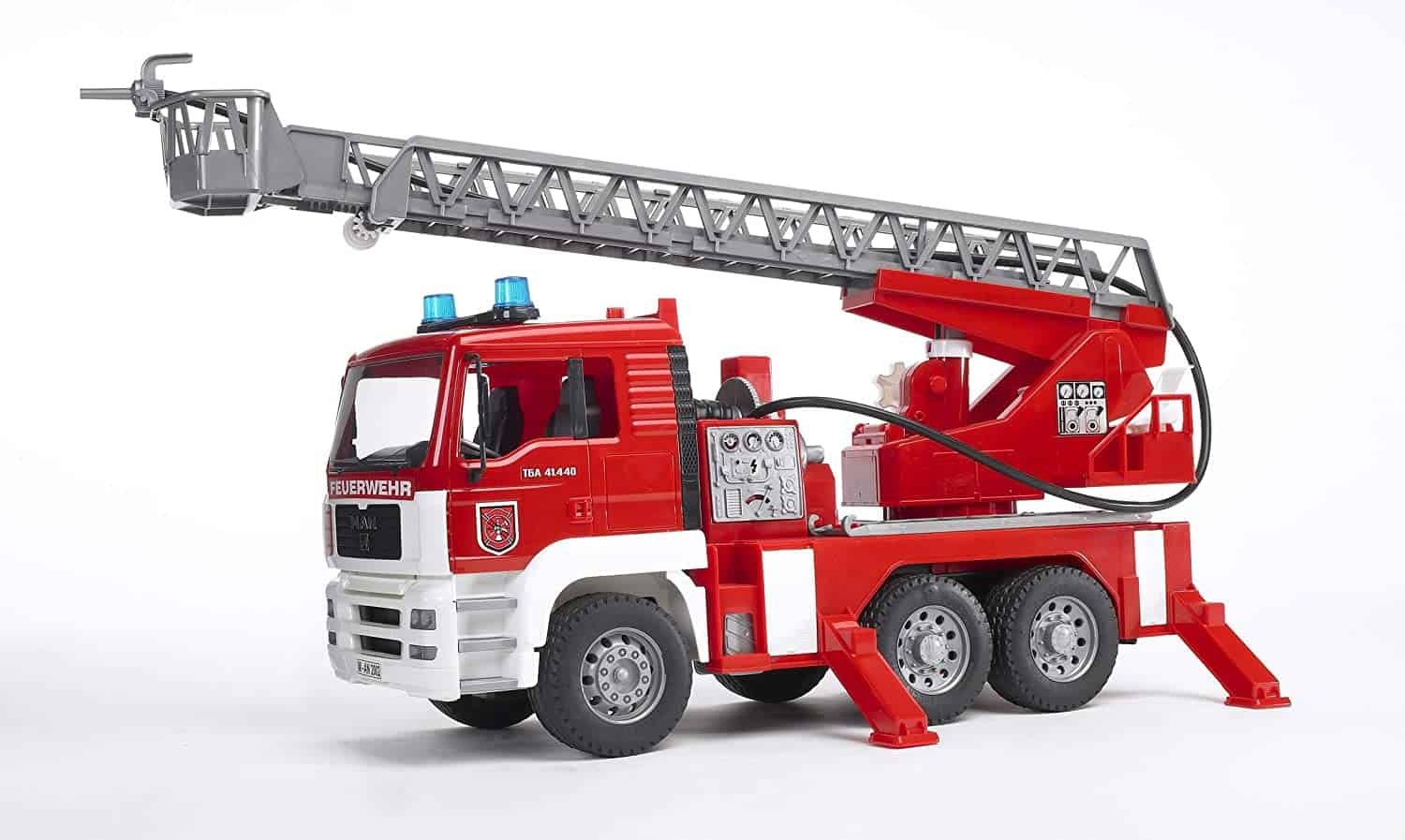 A very nice fire truck and the best of Bruder because it can really spray with water.
Very nice to use outside and to put out all those fantasy fires.
Check the latest prices here
Best accessories: Bruder 02537 MB Sprinter municipal worker

If you have something to drop off on the street, this accessory set is great. Yes, of course you get the Mercedes Benz Sprinter and a cart can drive up there with the loading slides at the back.
But what makes it so much fun are all the cones and road signs you'll get, to make the Bruder world come to life.
Check prices and availability here
Best delivery van: Bruder MB UPS Sprinter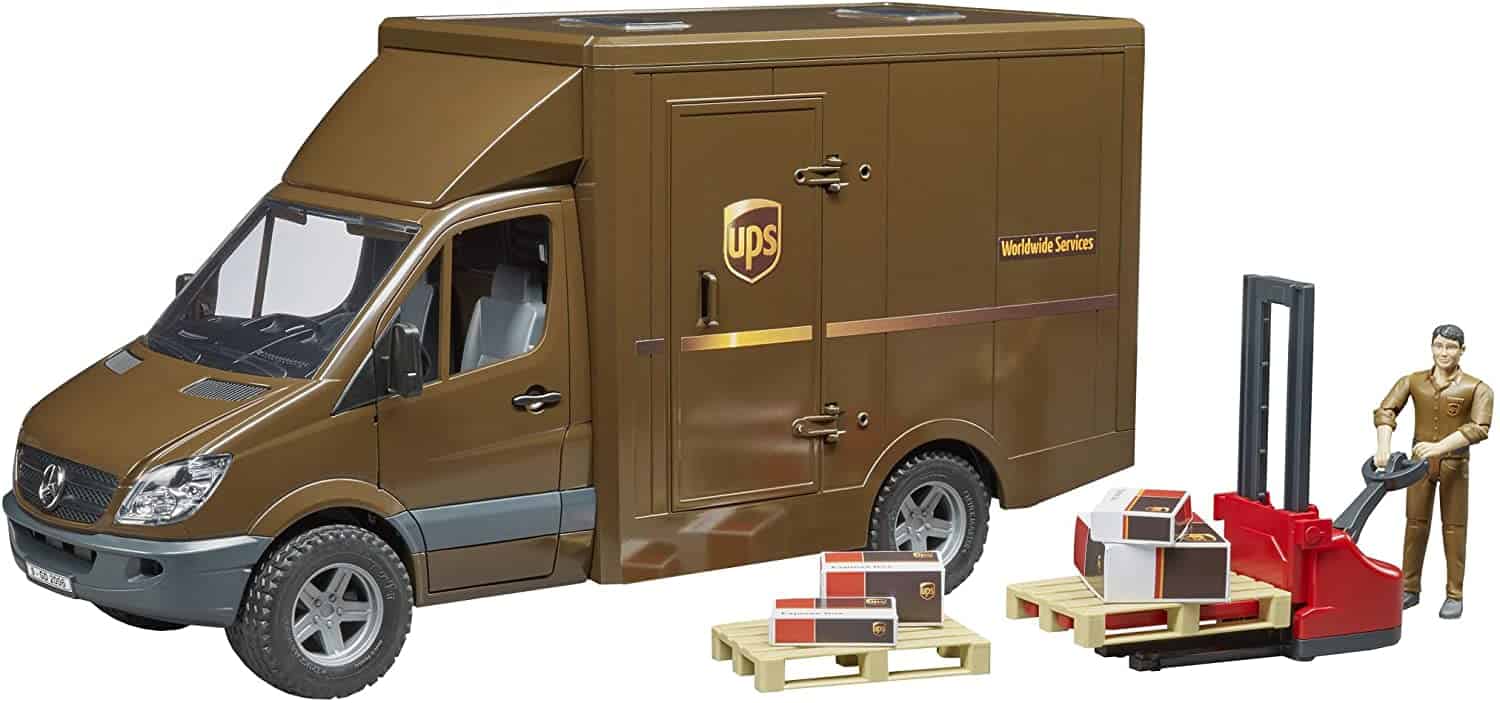 This is the nicest van from Bruder, especially because it has so many accessories.
There are other vans, but none other with packages for the driver to deliver accurately.
Check availability here
Best Street Sweeper: Bruder Man 03780 TGS Street Sweeper Truck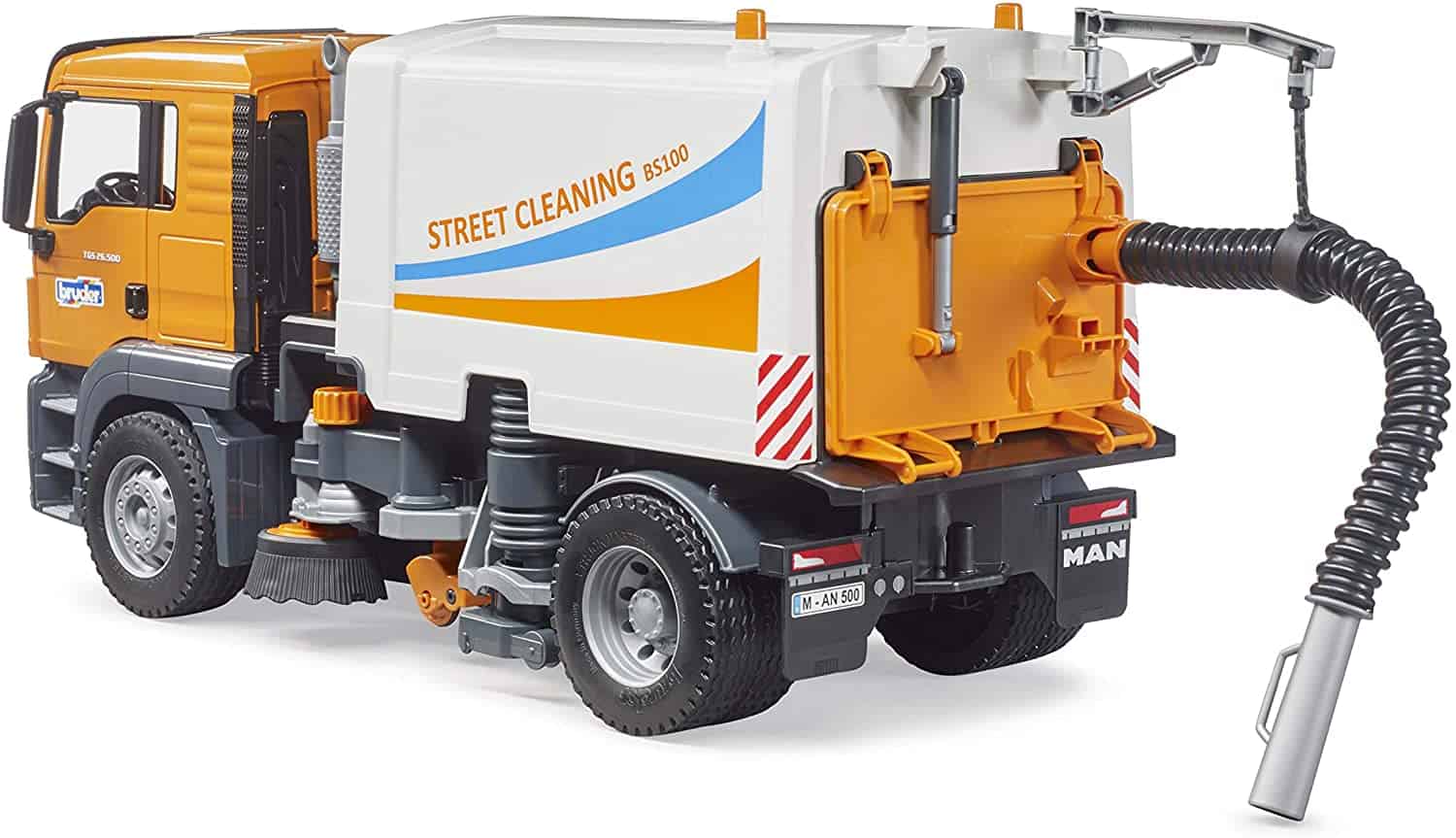 Ofcourse Bworld wants to keep the city clean, and in addition to collecting the garbage, you will also have to sweep the streets every now and then.
Fortunately, there is the Man street sweeper truck whose brushes on the side can fold open and the flexible hose at the back can pick up the residual waste.
Check the latest prices here
Best for in the snow: Bruder MB Arocs spreader with snow blade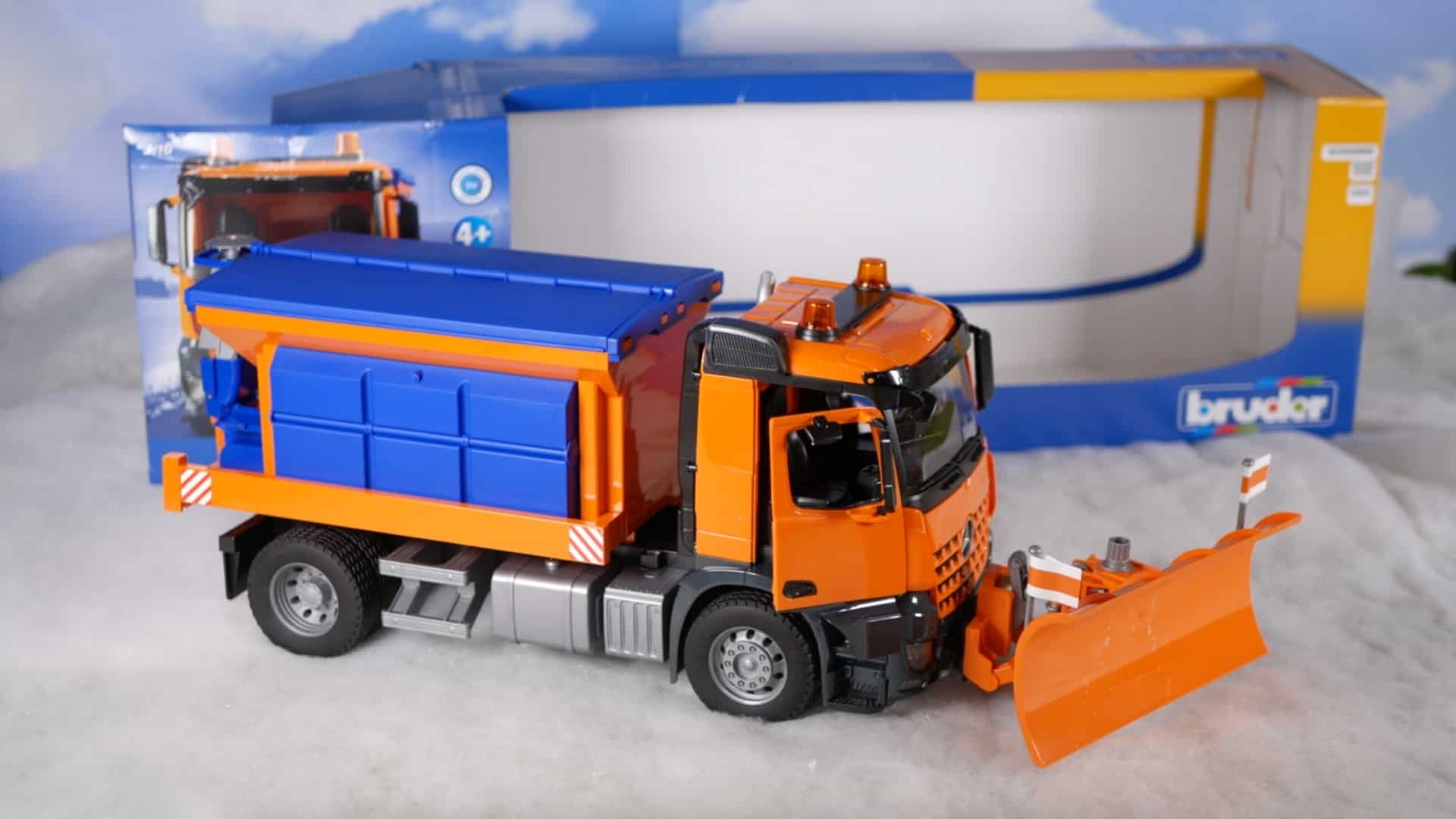 A very nice car that can do everything.
Before I bought it, I thought, what can you do with such a snowplow / sprinkler. How are you going to use that?
Yeah right. You can go out in the winter in the snow and play with it (super fun to do by the way! But here it is not often white anymore in winter).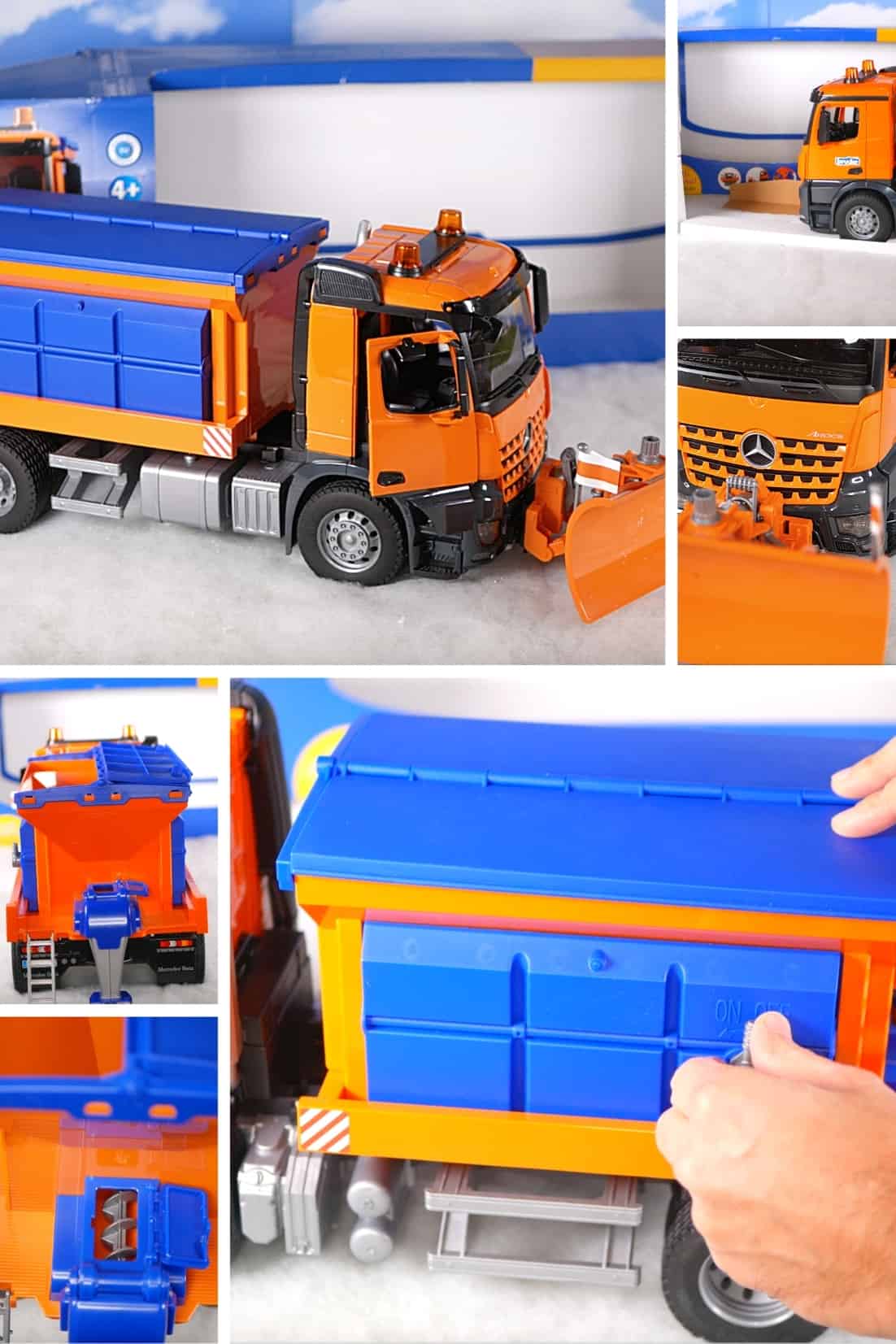 But of course you don't necessarily have to shovel snow. It can participate in all kinds of fantasy play.
The snowplow can shovel fake snow, or boulders or rocks that you might still have, to save other vehicles.
The snowplow is a handy separate part that you can also put on many other Bruder cars so that they can also sweep the snow aside: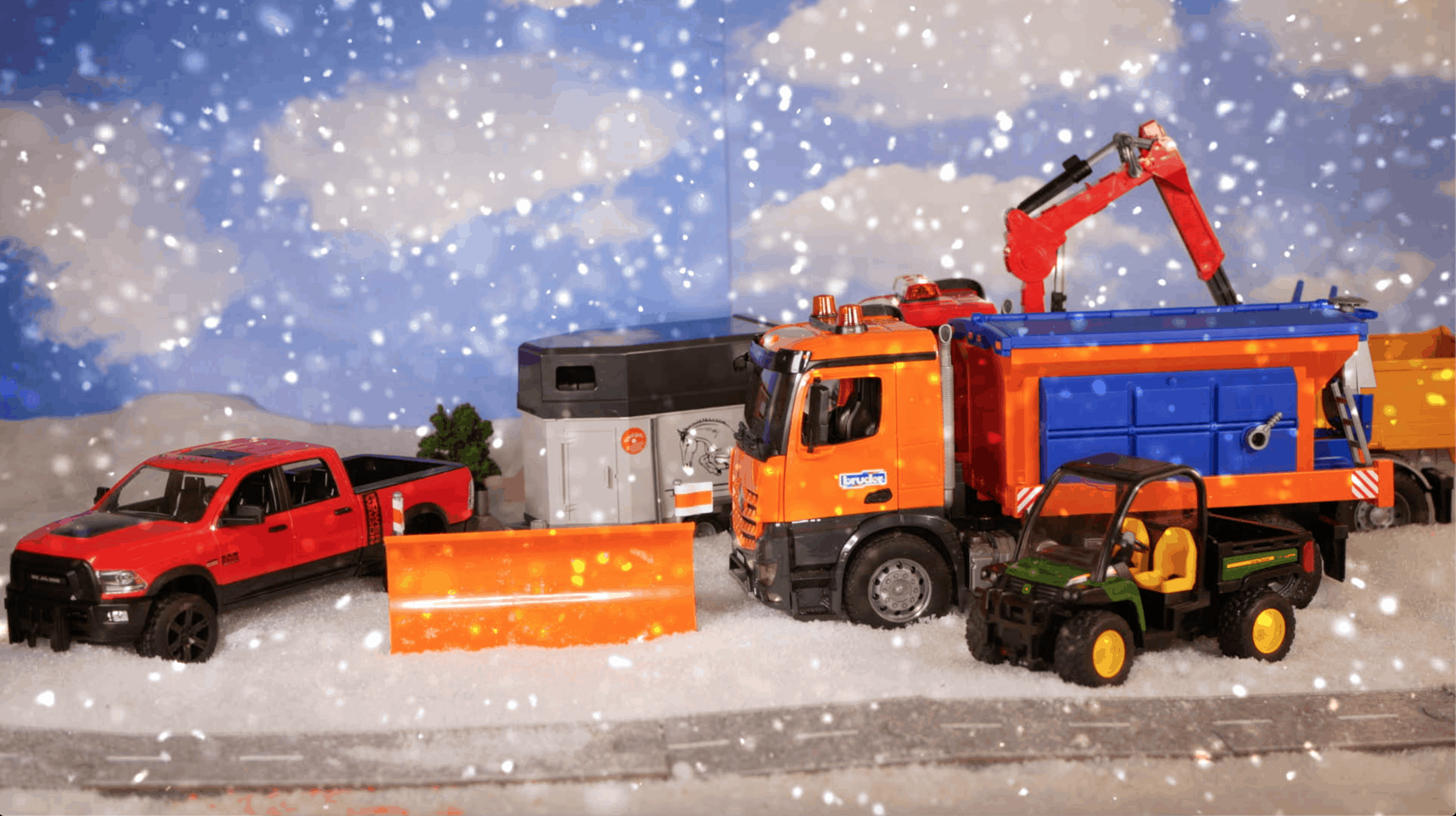 Cars on which it can also be easy, is for example the Bruder Dodge Ram 2500 (which I have reviewed here with horse trailer before), the MB Arocs Cranes Truck and the John Deere Gator (also reviewed in that same article).
Furthermore, the cargo bed can be filled with road salt (and you can put anything in it) and it can fall out at the rear.
In this video I will show you all aspects of the car:
As soon as the wheels start to turn, so when you are driving, the contents of the cargo box come out because the screw on the inside will turn automatically.
And the car has an on / off switch so you can stop the propeller and drive without it falling out.
A very detailed and complete car for hours of fun!
Check the latest prices here
Conclusion
To spice up your Bruder town, there are a lot of vehicles you can choose from.
Maybe your child is completely fascinated by garbage trucks (my son certainly is).
Then the choice is of course made quickly!
But there is so much more to do in a Bruder city, have fun making your choice.
Also read: these are the best Bruder farming implements and tractors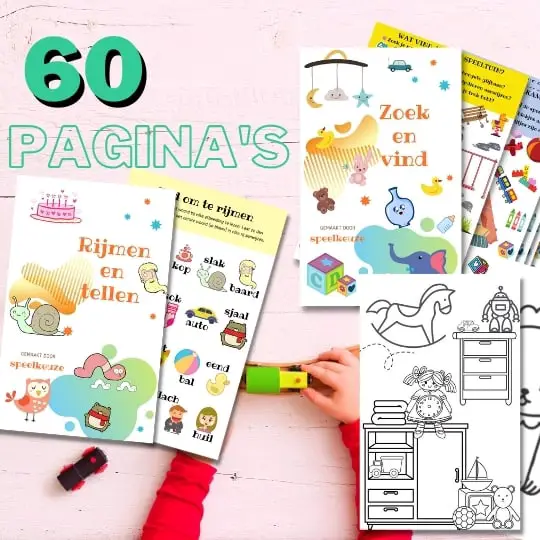 Always something to do for the holidays or rainy day?
Play Choice now has the ultimate activity book collection, with over 60 pages of fun coloring pages and educational puzzles.
Joost Nusselder, the founder of Speelkeuze.nl is a content marketer, father and loves trying out new toys. As a child he came into contact with everything related to games when his mother started the Tinnen Soldaat in Ede. Now he and his team create helpful blog articles to help loyal readers with fun play ideas.