The 6 best children's clothing stores in Gouda to go to
I enjoy writing these articles for my readers, you guys. I don't accept payment for writing reviews, my opinion on products is my own, but if you find my recommendations helpful and you end up buying something through one of the links I may be able to receive a commission on that.
Further information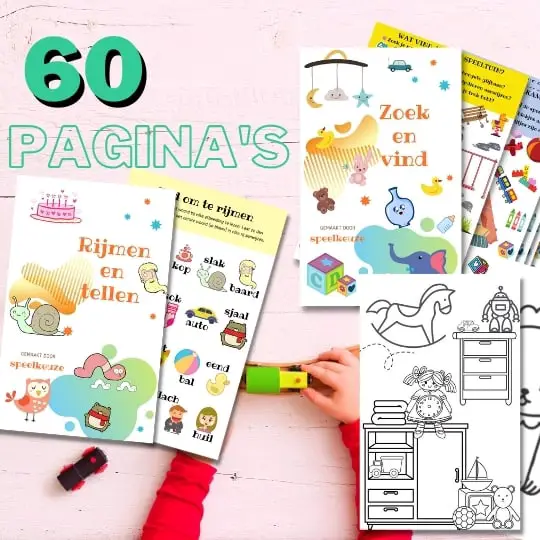 Always something to do for the holidays or rainy day?
Play Choice now has the ultimate activity book collection, with over 60 pages of fun coloring pages and educational puzzles.
Gouda has nice old buildings, nice terraces and restaurants. But if you bring the kids with you, you also have to do something with them of course.
Why not visit the best children's clothing stores in Gouda. A welcome change from that shops near Rotterdam.
These are them.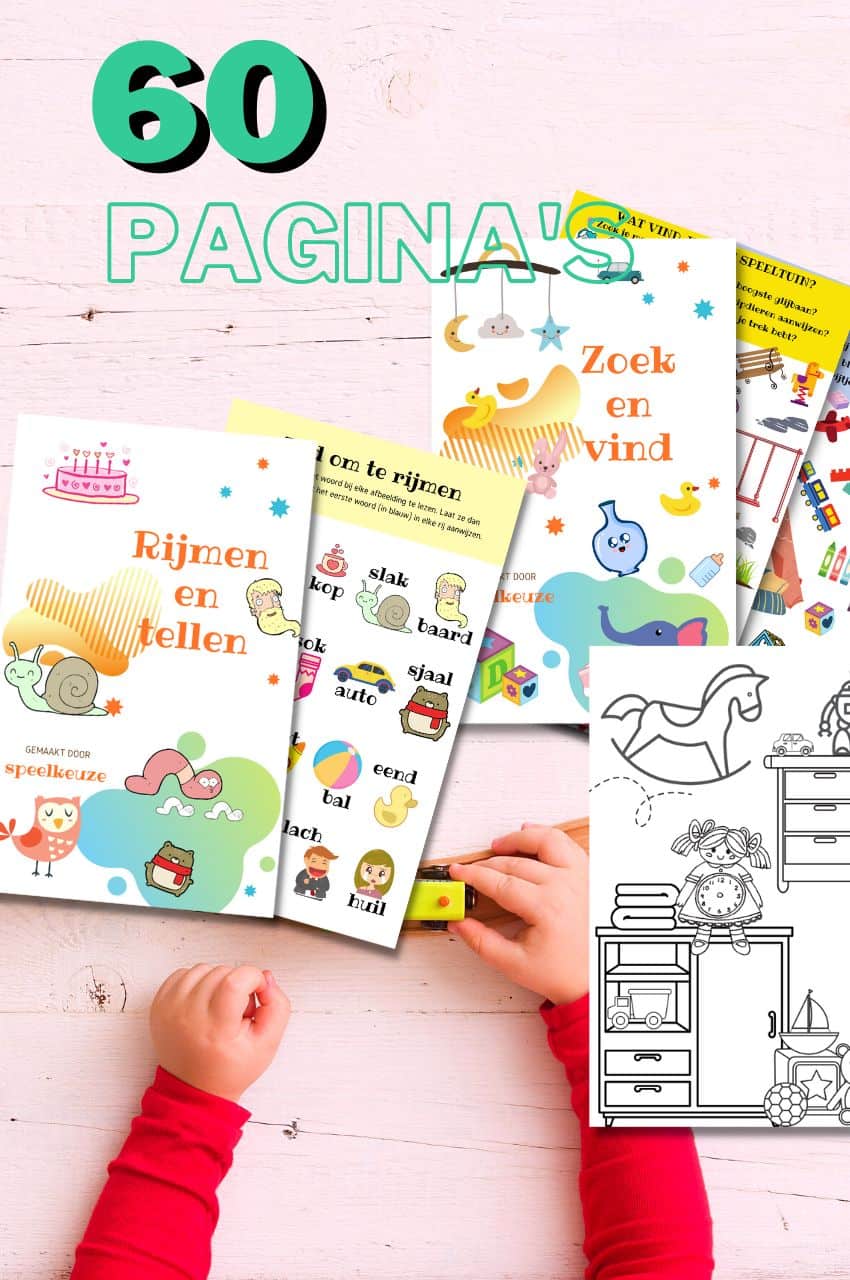 A play theme in your mailbox every month?
Fun play tips, activity books and more, with the first email being our free mini-guide "educational toys"
We will only use your email address for this newsletter and respect your privacy
children's clothing stores on the map of Gouda:
6 best children's clothing stores in Gouda
OUR NEW STORE - Zeugstraat 42
In addition to our fixed brand package for babies and kids, we now also sell super cool clothes in the store for the hip mothers / ladies of Lotte Oudshoorn Design.
OUR NEW STORE is a party for babies, kids & ladies with not only clothes but also very nice accessories.
The store is full of lots of nice baby / children's clothing from brands such as Feetje, noppies, Vingino and Tumble 'n dry.
There is a play corner created where children can have fun while parents score the best items and siblings are trying on.
OUR NEW STORE is located at Zeugstraat 42, 2801 JC Gouda.
For Style - New Market 17-18
For Style keywords such as QUALITY, EXCLUSIVE, STYLE, TRENDY and SELECTED RANGE are written in capital letters.
In addition, we distinguish ourselves through personal, professional and customer-oriented advice.
Our beautiful clothing store For Style is located close to the historic city center, on the Nieuwe Markt.
For Style is a clothing store in Gouda with stylish and beautiful clothing. Our collection consists of clothing for men, women, children and babies.
Commitment, Quality, Exclusivity, Style, Trendy and an extensive range are our core values. When you shop with us, we take time for you.
While enjoying a cup of coffee, you can choose your new outfit for the new season in a relaxed atmosphere.
Our sales staff will of course advise you on this. Shop at For Style! You will find For Style clothing store in Gouda, at Nieuwe Markt 17 - 18.
There is parking at a 2-minute walk from our shop (parking garage De Nieuwe Markt).
Our store is also easily accessible by public transport or bicycle.
Prefer to shop online? That is also possible! View our range in our online store. Address: Nieuwe Markt 17-18, 2801 GP Gouda.
terStal Family Fashion - Lekkenburg 61
The new collection of children's clothing at terStal is cool, hip and trendy. The children's clothing is made of high-quality materials and has a good fit.
The boys 'and girls' clothes are mostly made of cotton and elastane. This ensures that the clothing is comfortable and fits well.
At terStal you will find various fashion items for the little ones to the bigger kids.
Children's sizes that you can shop at terStal include newborn (50-68), baby (68-86), toddler (92-128), kids (134-176).
FASHION FOR CHILDREN
The children's clothing collection at terStal is composed of various diverse trends.
You can easily shop online at terStal for clothing for boys and girls in the hottest trend colors.
In the collection we see a lot of use of various blue and pink tones, green is also an important accent color.
Prints and designs play an important role in the children's clothing collection again this season. Various combinations are possible and nothing is too crazy.
In the collection we mainly see many allover designs and front prints, but also the hip photo print and the sporty number prints are real eye-catchers.
GIRL CLOTHING: New season, new items! At terStal there is also plenty of choice of trendy and hip spring clothing for girls.
The girls' clothing is completely according to the latest trends. Girls' tops and T-shirts with trendy prints are a must have.
Colors such as green, white, pink and blue predominate in the collection, in addition, coral and orange are striking accent colors for this season!
This fashion season, much use is made of airy materials. Blouses and tunics can be combined endlessly and are perfect for spring.
Items that should not be missing in the wardrobe are girls' dresses and skirts with prints, ruffles and a sporty look.
The clothes in the collection are very comfortable and have a nice fit because they are made of cotton and elastane.
Are you always looking for trendy clothes for your little girl? You will find the latest trends for girls at terStal.
Prints are an important embellishment in the girls' clothing collection. Front prints, floral prints and all-over designs are real eye-catchers.
Dare to mix and match different prints and create your own unique look! Combine various items, less is not more!
BOYS CLOTHING: Cool items for boys can be found in the new boys' clothing collection at terStal.
The 2018 collection is composed of summer clothing in various colors, made from the finest materials.
This season, mixing and matching different prints remains an important trend and denim is an indispensable item!
The boys' clothing collection summer 2018 is cool, hip, casual and sporty.
The most striking is the orange color that can be found in the new boys' collection, in addition, various shades of blue, white and green predominate and these colors can be endlessly mixed and matched for the perfect look.
Abundant in the collection are tops and T-shirts made of comfortable and airy materials.
Almost all items have a cool print or patch in some way.
By combining these you create a unique and quirky look. In terms of prints, we see many number prints and large photo prints.
BABY CLOTHING: In the new spring collection at terStal you will find baby clothing for the little ones.
The main colors in the new baby clothing collection are blue, pink, white and green.
The baby girls collection consists of trendy clothing, each with its own unique look, the baby boys collection is sporty, stubborn and super cool.
Combining different prints remains an important trend this season.
In the baby clothing collection we find many items made of comfortable and airy materials.
Cotton and elastane play an important role in the baby clothing collection. Clothes for babies often have extra buttons, elastic cuffs and sliding buttons.
This ensures that terStal's clothing is comfortable and fits well. At terStal you will find various fashion items for the little ones to the bigger kids.
Sizes that you can shop at terStal include newborn (50-68), baby (68-86), toddler (92-128), kids (134-176).
Which fashion items really should be in the wardrobe of your little boy or girl?
Sporty tops and T-shirts are a real must-have for baby boys. These are embellished with large photo prints, patches and turtleneck collars.
Jeans are cool and can be combined endlessly. You can shop new models with the latest washes at terStal.
The baby girls collection is mostly composed of skirts and dresses with all-over designs of stripes and dots. So plenty of choice for the babies this season!
terStal is located at Lekkenburg 61, 2804 XB Gouda.
More shopping fun nearby? Check out these fun children's stores in Woerden
TopKidsFashion - Zeugstraat 66
Here you will find the complete collection of children's clothing that TopKidsFashion sells online and in our shop in Gouda from, among others B.Nosy, O'Chill, B'Chill, CARS, Quapi, Chaos and Order, Tygo & Vito, Skurk, LoFff, LavaLava, Birds, LoveStation22, Crush Denim, Blue Seven.
CARS children's clothing is known for quality. The brand has original classics and always has a current trendy collection for children.
B.Nosy children's clothing is a great brand. The playful, sturdy character and the high comfort of the clothing make that B.Nosy is very popular.
Quapi children's clothing has a nice fit, is hip and colorful and of high quality.
All items are also affordable. O'Chill children's clothing has been around since 2011. The collection is cheerful, playful and girlish. Lots of dresses and lots of color.
Crush Denim is a new complete Jeans fashion brand, which was founded in 2016. The brand is characterized by tough and high-quality children's clothing.
TopKidsFashion is located at Zeugstraat 66, 2801 JD GOUDA.
Shoeby - Gildenburg 76
Shoeby stands for an incredible amount of personal attention and service, cozy shops at strategic locations and a trendy collection in a recognizable signature for the middle segment.
Girls: The first rule for children's clothes? That it is nice. After all, every girl wants to be able to play like a princess in her new clothes.
Without having to worry as a parent that your daughter will come home unintentionally. Quality comes first!
The extensive collection of girls' clothing in our online shop therefore forms the basis for a lot of fun.
Our own brand Jill - for big and small girls - alternates with other Dutch children's brands such as Tumble 'n Dry and Cakewalk.
Because that is also Shoeby: always close by. If you order girls' clothing online, you can pick up your package easily and for free at a Shoeby store in the area.
And with approximately 230 branches, that is probably not far away.
Jill - Shoeby's own brand - is energetic, full of humor, a little sweet and yet very tough.
So whatever type your daughter is, in our online shop you will find everything you need to dress her from head to toe.
Cool tops and romantic blouses and girls' trousers for real girl-girls or tomboys. Sweaters and cardigans for summer or winter.
Coats that barely hang on the coat rack. Or which she would prefer to leave hanging there, but which is not possible because it is not possible to go outside without it.
Sweet bomber jackets that are combined with sturdy girls' jeans to romp around in. Nice dresses, because girls will be girls.
These clothes for girls are packed with crazy drawn artworks and photo prints, decorated with beads, studs and sequins.
The details provide striking collections full of humor and fashion that fit your big or small girl like a glove.
This way, your daughter will always feel special in the girls' clothing from Shoeby.
Boys: Shoeby boys' clothing is intended for the tough, curious and inquisitive boy.
T-shirts, boys' shirts, sweaters and cardigans with a sporty and graphic vibe.
Our own Mitch brand - for small and big boys - alternates with other brands such as Tumble 'n Dry and Twinlife.
The latter brand is all about football, but whether your son likes to kick a ball on the field or rather climb trees: all boys' clothes in our online shop are comfortable and of a solid quality.
This ensures that your tough boy will get rid of it without accidental damage.
You can always buy new ones in another branch, such as their children's fashion department in Rijssen
Today's little men are full of character, just like our collection. Rule number one is that his clothes are comfortable.
Most pieces are therefore made of a flexible cotton or polyester. Your son must of course be able to play like a boss.
Our sturdy pants and jeans are meant for endless romping and usually have an adjustable waistband, so it always fits.
Many of our T-shirts have a long fit. Not only does this look cool with a sweater over it, but it also conveniently grows with its height.
Shoeby is located at Gildenburg 76, 2804 VK Gouda.
Perfect Colors - Kleiwegstraat 12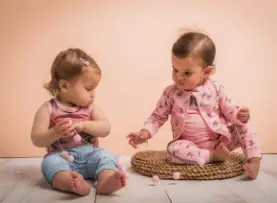 Perfect Colors sells baby clothes from the Dirkje and La Petite Couronne brands.
Dirkje Babywear has been developing, designing and selling baby and children's clothing for more than 25 years.
Twice a year Dirkje Babywear brings a new collection to the market consisting of Newborn, sweet, comfort, tough and basics.
Dirkje works together with different suppliers from different countries.
All factories must adhere to a code of conduct and CHILD LABOR IS NOT PERMITTED.
All the more reason to buy baby clothes from the Dirkje brand. Perfect Colors is located at Kleiwegstraat 12, 2801 GM Gouda
Scapino - Gildenburg 90
At Scapino, trends in the field of shoes and clothing are closely followed. This means that the items in the range are according to the latest fashion.
And always with a discount in euros! Of course you will also find our extensive collection on Scapino.nl. You can shop easily, quickly and when it suits you best.
7 days a week and 24 hours a day. Delivery in the Netherlands and Belgium! Children's shoes and children's clothing: good and cheap.
You want good children's shoes and children's clothing for your children. But it has to remain affordable, because they grow out quickly and sometimes something breaks.
That is why the range of Scapino.nl is ideal.
Whether it concerns children's accessories, shoes or clothing, we always have good and inexpensive products in stock for you.
View our extensive range on Scapino.nl and order directly online! Children's clothing from Ai-girl or Oiboi.
You will be positively surprised by the versatility of our range of children's clothing.
Thanks to brands such as Ai-girl and Oiboi, there is a lot to choose from in this area. Trendy, affordable and for all seasons.
In our webshop you choose your ideal children's clothing for a good price. Mountain Peak: robust for children.
Fleece jackets, rain suits, thermal socks, ski clothing, hiking boots, backpacks: the Mountain Peak brand has been specially developed for the more robust products in our range.
Also specifically for children. Choose top quality for a competitive price with this cool brand.
If you order on Scapino.nl, you can also choose to pay afterwards.
In the unlikely event that the size or fit is not right, you can always exchange or return for free within 30 days at one of our Scapino stores.
Scapino is located at Gildenburg 90, 2804 VK Gouda.
COOLCAT - Hoogstraat 7
Girls Clothing: Is It Time For New Girls Clothes? Yes! Of course that makes you happy. At CoolCat the range is huge, so get started quickly!
Girls can indulge themselves on the CoolCat website. There is a huge range of the nicest and hippest clothes for girls.
From skirts, dresses, jumpsuits to playsuits, jeans and pants. Online at CoolCat you will find the possibility to choose a completely new outfit in one fell swoop.
CoolCat likes to keep up with the trends. Trendspotters look a lot at what can be seen on the streets and get their inspiration from it.
This way you can be sure that your daughter's clothes are completely fun and match what is currently being worn.
Young ladies can often be selective in what they want to wear. That is also allowed!
That's why CoolCat offers enough outfits for girls online to always find something that suits them. Does your daughter love texts and puns? CoolCat too!
Show what she likes through a text on her shirt.
Cheerful colors, cool effects and edgy fits are certainly characteristic of the CoolCat clothes. As a girl you can certainly find a successful outfit here.
Short skirts, long skirts, midi skirts: you can't think of it that crazy or you will find the items at CoolCat.
But you can also find all types of tops such as crop tops, tank tops and T-shirts online.
Whatever the season, we ensure that there is always enough supply of all kinds of different fashion items.
Crazy prints, cheerful colors and basic items complete the collection of girls' clothing.
CoolCat is the brand for girls because we know what's trendy in the schoolyard and at your sports club!
You want to shop girls' clothes at CoolCat for these reasons: On top of trends, Good quality and a lot of choice, also in their other branches
Boys clothes: Your son knows very well which boys clothes he wants to wear. Fortunately, you can now easily put together the outfit online at CoolCat.
Cool, casual or chic: you can find his new outfit here. You will find countless combinations, prints, designs and fits for boys at CoolCat.
CoolCat is really a brand for young people and therefore knows exactly what is currently trendy in the schoolyard.
Which outfit is fun and cool? CoolCat is on top of it and always adapts the collections accordingly.
When you buy an outfit, you can be sure that it is a great look for boys.
When boys pull out an outfit, it quickly turns into jeans and a shirt. Nothing wrong with that at all! But CoolCat would like to show you which possibilities there are even more.
How about a waistcoat, wearing sweatpants as regular pants or a cool long sleeve? Does your son want to show who he is and what he likes?
That is easy at CoolCat! Here you shop a lot of T-shirts with special prints and quotes. In this way, he immediately shows what he stands for.
Trends: CoolCat is constantly working on it. Whether it is summer, winter, autumn or spring; trendspotters are always busy with what's hot right now.
Are you suddenly going on a spontaneous holiday to a warm country and it is the middle of winter? No problem.
Fortunately, you will find a wide choice of shirts online that can go in the suitcase for your son.
Even in summer you can still go to CoolCat for a nice warm cardigan or a leather look jacket.
Whatever style or look you are looking for for boys, you can shop something he likes online at CoolCat.
You can easily choose a boy's outfit at CoolCat. Here you will find the latest styles and fashion forward trends.
Also take a look at one of the shops when you are in town. Buy boys' clothes at CoolCat, because: You will find the latest trends here.
There is a large collection. CoolCat knows what guys like.
CoolCat is located at Hoogstraat 7, 2801HG Gouda.
Zeeman - Kleiweg 27/31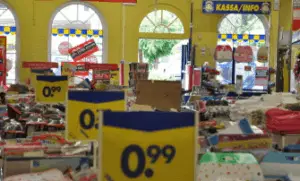 Children want clothes that are comfortable. The whole day long. One minute they sit quietly in the classroom. Moments later they run outside through the mud.
We have clothes and basics for boys and girls. Good fit (even after washing very often), responsibly made and designed ourselves.
We make many children and their parents happy with this. It is no coincidence that we have been voted the best retailer in baby and children's clothing for three years in a row.
Zeeman is located at Kleiweg 27/31, 2801GB Gouda.
Happybee - Marconistraat 13
Welcome to Happybee! The hurried modern life takes quite some time. Working, picking up and bringing children, shopping. In short: lack of time.
When is there time to shop for the kids? We also ran into this as hardworking mothers. This led to the birth of Happybee!
We opened in December 2008 and have grown enormously ever since. We stand for good quality, service and reliability.
You can contact us for affordable, trendy and high-quality baby and children's brand clothing.
We only work with renowned brands such as Babyface, Tumble 'n Dry, Cakewalk, Sevenoneseven, Levi's, noppies, Salty Dog, Babyface, Lief !, Supertrash and Vingino.
Happybee has won the public award Best Webshop 2010 and 2012 baby and children's fashion !! Happybee is located at Marconistraat 13, 2809PH Gouda.
How to reach the shopping center in Gouda
Traveling to Brainwash Bloemendaal Gouda Shopping Center in Gouda has never been easier.
Use Moovit to receive step-by-step road instructions as you travel from your current location to one of the top attractions or public transport stations.
View detailed routes on a map, bus and train schedules, arrival times and receive service notifications so that you know exactly where and when you need to get off to go to Brainwash Winkelcentrum Bloemendaal Gouda.
Also read: children's clothing storage systems for the nursery
Also nice nearby:
Children's clothing stores in Woerden | these are the 11 locations to visit
Shopping in Woerden is surprised by a historic city center with many special and local shops.
Here you will find unique collections, fair and honest regional products and attractive boutiques and shops.
You have very different here kind of children's shops than, for example, the center of Utrecht.

After shopping you can relax in one of the many cozy pubs and restaurants for a cup of coffee or a nice meal.

In Woerden, the shops are open on Sundays from 12.00:XNUMX noon and you can park for free in the city center on Sundays.
On Friday evenings, the shops in the city center are open until 21.00 p.m. So you can enjoy the city center and the unique shops that can be found there all evening.
Children's clothing stores on the map of Woerden:
Schanulleke Children's clothing

When you as a parent are busy looking at the clothes, the children can enjoy themselves in the television corner with a treat.
You can then stroll around the store and look at all the beauty the store has to offer. If you cannot find a solution, the store staff will advise and assist you.

Schanulleke excels especially with a very wide range for sizes 128 to 176.
This is their largest target group for which they sell many trendy brands, including Baker bridge, [email protected] for girls, Flo, Pebble, molo, Name it, Ninni Vi, Tumble 'N Dry en Vingino.

For the boys there is an extensive collection of washed jeans, colored jeans, pants with suspenders, baggy pants, but also very narrow pants.
They also have very nice T-Shirts with collen, which are very popular with the slightly older boys.
They sell a lot of color, but also the beautiful basic pants and T-shirts that are not to be missed.

For the girls you can choose from an extensive collection of trousers in all kinds of colors, washes and fits.
But also look out for sporty dresses and fun hip brands with socks, tights and elaborate jacket jackets.

Schanulleke: Rijnstraat 26-A, 3441 BT Woerden
Mini & Me

You have a choice of very nice newborn clothing made of super soft material in which your baby feels warm and safe.
At Mini & Me you will also find the best items from hip baby clothing brands, always with the latest collections.

You also have a special clothing style in the store that you don't see anywhere else. Scandinavian but with a different twist.
For example, you have the Small Rags brand, which really has its own vintage urban style in sizes 74 to 104.

They also offer CarlijnQ which stands for ethical, environmentally friendly, playful and unisex kids fashion.
The Sproet & Spruit brand is also very special, their collections are made with high-quality and timeless designs, where not everything is taken too seriously.

Mini & Me: Nieuwstraat 19, 3441 EA Woerden
Mom Copine

The Ma Copine collection is very extensive with a lot of choice in both clothing and shoes.
From cool / sporty to classic or for communion or party, with their extensive collection there is something for everyone.
Clothing is available from size 50 and runs up to size 176. They have shoes for the little ones (size 18) up to size 40.

You will find well-known brands such as Tommy Hilfiger, Scotch Shrunk, Retour Jeans, Indian Blue and R'belle.
Nikkie Plessen has expanded her brand from 2016 with a line for boys and girls, called Nik & Nik. This super cool collection is also available at Ma Copine.

Ma Copine: Plantsoen 5, 3441 EK Woerden
Baby Shop the Short

The extensive collection of baby and children's clothing runs from size 40 to 164 and offers fun and solid children's clothing in which your child can move freely.
You will find very nice children's skirts in different prints, leggings and tights, cardigans, pants, shirts with nice inscriptions.

Of the brand Name IT you will find beautiful and affordable children's clothing for children who know what they want.
noppies offers you children's clothing consisting of trendy items made of soft materials, extra conveniences and useful details.

If you are looking for a personal gift, they will embroider names or texts on, for example, bath capes, towels and bathrobes.

Baby Shop de Korte: Nieuwstraat 9, 3441 EA Woerden
Shine Fashion

You will also find the LoveStatio22 brand especially for girls.
Very girlish but at the same time boisterous, curious, adventurous with sometimes a rough edge in sizes 92 to 152.
With LoveStation22 you are in the right place for your adventurous daughter.

The new O'Chill collection can also be found here. O'Chill has been around since 2011 and focuses on kids who love to have fun.
The collection is cheerful, playful and contemporary. You can choose from many dresses, pants and baby clothes in different colors and designs.

Shine Fashion: Kerkstraat 6, 3441 BN Woerden
AC
For C&A it is important that children's clothing is made of quality material, lasts a long time and has a very good fit and is affordable.

Because children are flexible, their outfit must be comfortable. In addition, it is important that the clothes can take a beating.
This prevents you from disposing of those new pants in the garbage after the first crash.

The model and color also play a major role in the search for clothing. Because your child wants to look good in his or her new outfit.
In addition, growing children regularly need to change clothes. Before you know it, they will need a bigger size.
That is why it is so nice that at C&A you always find the latest fashion trends for an affordable price.

C&A: Kerkplein 27, 3441 BG Woerden
HEMA

Qualitative, comfortable and super fun clothing that is specifically designed and made for Hema.
The latest fashion trends are taken into account when designing the clothing.

The collections for children offer a huge choice and color combinations. The clothing is beautiful, lasts a long time and has a comfortable fit.
At Hema you will find beautiful clothing for affordable prices, but made of good materials. Children's clothing is available at Hema up to size 176.
Sailor

At Zeeman the designs are kept nice, beautiful and simple. In this way, prices are also deliberately kept low.
This is also a great help for parents.
Children just grow very quickly, so purchasing fun and playful children's clothing at De Zeeman is always a good solution.

You will find an extensive children's clothing collection in different models, colors, prints and designs such as: T-shirts, pants, shorts, sweaters and vests, but also socks, underwear and accessories.
Zeeman's clothing is made in a responsible manner, taking the environment into account.

Seaman: Voorstraat 47, 3441 CE Woerden
Wibra

You can choose from nice and cool jeans, simple long sleeve shirts that can be worn with a nice blouse or shirt or with a nice denim jacket.
You can also opt for the popular camouflage or army design shirts. Some shirts also have very nice and special texts.

Wibra should be seen as a real family business with a unique combination of quality, price and customer-friendliness.
When you step into the store, there are very sweet and customer-friendly ladies who help you find a nice outfit for your boy or girl.

Wibra: Rijnstraat 22, 3441BT, Woerden
scapino
At Scapino in Woerden you can find children's clothing for boys and girls according to the latest fashion trends.
In the shop you will receive very friendly help from the professional team. They are happy to help you put together a nice outfit for your hip and tough boy and girl.

You can find the right outfit for every taste at Scapino.
For example, look out for the brands Ai-girl, Oiboi and Dutchy, where you can choose from cheerful children's dresses in trendy colors with fun designs.
The dresses can be combined well with the stylish leggings in contrasting colors.

Scapino: Back Street 24, 3441 EH Woerden
terStal Family fashion

The clothes are really in tune with the latest fashion trends of the season, all with their own look and fit embellished with trendy prints.
For the boys, terStal also has an extensive collection of tops and shirts in different colors and designs.

The boys' clothing line has been adapted to the latest fashion trends and with the terStal collection you can mix and match to your heart's content.
Different combinations are possible and nothing is too crazy.

terStal: Wagenstraat 2, 3441 BM Woerden
Accessibility Woerden
Woerden is easily accessible, both by car and public transport.
There are good train connections with the peripheral cities and you can walk into the city from the station within 10 minutes.

In the center of Woerden, paid parking applies in most places from Mon to Sat between 9:00 am - 18:30 pm. Sunday is free parking.
Woerden has a parking garage in the center of the city that is open 24 hours a day. You can find this on the Meulmansweg 8s.
Discounted parking rates apply for the evening and for the night, ideal for shopping evenings.
Easy to reach even then, for example, the nearby Gouda.
We have tried to give the best and complete overview of children's clothing stores in Woerden, but cannot guarantee that we have not overlooked anything.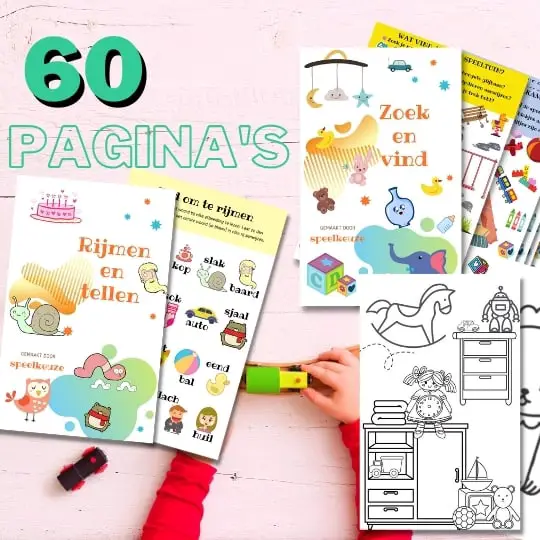 Always something to do for the holidays or rainy day?
Play Choice now has the ultimate activity book collection, with over 60 pages of fun coloring pages and educational puzzles.
Joost Nusselder, the founder of Speelkeuze.nl is a content marketer, father and loves trying out new toys. As a child he came into contact with everything related to games when his mother started the Tinnen Soldaat in Ede. Now he and his team create helpful blog articles to help loyal readers with fun play ideas.