These are the 7 best children's clothing stores in Zwolle and surroundings
I enjoy writing these articles for my readers, you guys. I don't accept payment for writing reviews, my opinion on products is my own, but if you find my recommendations helpful and you end up buying something through one of the links I may be able to receive a commission on that.
Further information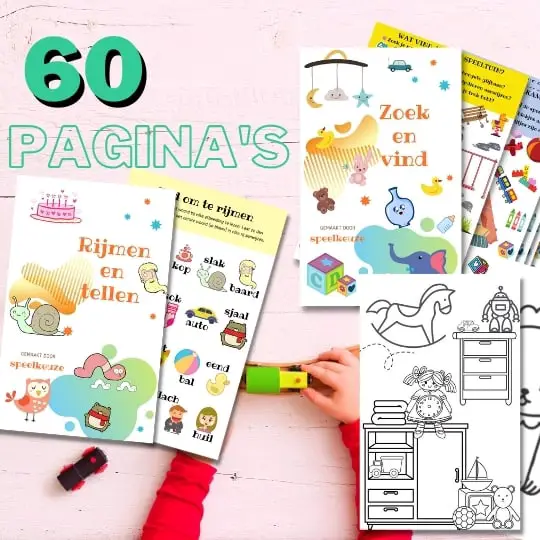 Always something to do for the holidays or rainy day?
Play Choice now has the ultimate activity book collection, with over 60 pages of fun coloring pages and educational puzzles.
We take a look at children's clothing stores in Zwolle. Nice to relax and shop with your kids.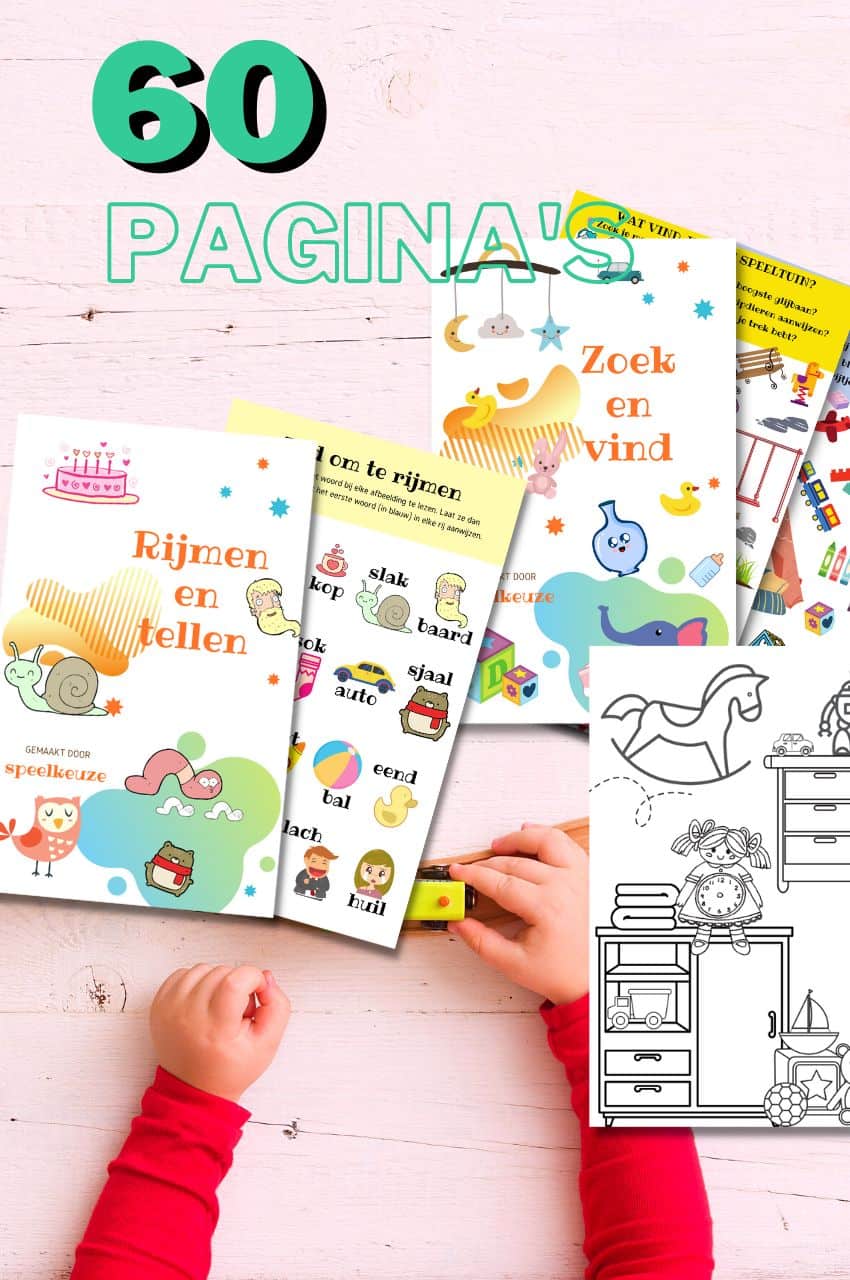 A play theme in your mailbox every month?
Fun play tips, activity books and more, with the first email being our free mini-guide "educational toys"
We will only use your email address for this newsletter and respect your privacy
children's clothing stores on the map of Zwolle:
7 best children's clothing stores in Zwolle
Villa Kalkelbont - Capellenstraat 158
Crazy, colorful and cheerful shop with many fun children's clothes and gifts! Villa kakelbont is located in the shopping center of Zwolle South.
Their name says it all… a cheerful, colorful store with lots of children's clothing in sizes 44 to 176.
They also have a unique collection of gift and lifestyle items. There is everything available in the Villa.
Brands they have in the Villa; Pippi, Name-it, Mim-pi, Feetje, Lief, Molo, Barts, Zebra and much more!
Villa Kalkelbont is located at Van der Capellenstraat 158,8014 VS Zwolle.
Sjiek de Friemel - Kruisstraat 15 (Hattem)
The nicest children's clothing store in Hattem! Cozy and pleasant shopping for the kids in a beautiful monumental building on the Kruisstraat in Hattem, Sjiek de Friemel.
Here you can view the collection while enjoying a delicious cup of coffee. For the children there is something delicious and a cozy gaming table.
After fitting, there is even a nice present for the children. They have clothes in sizes 50 to 176 for both girls and boys!
In short, a very complete store full of the coolest brands! Sjiek de Friemel Hattem is located at Kruisstraat 15,8051 GD Hattem.
Echt Sjaan - Assendorperstraat 111
Fair clothing. Sustainable, organic and fair! But above all a lot of fun! Echt Sjaan is a clothing store with fair clothing for women and children.
The sizes run for children from newborn to size 128 (larger on request) and for ladies from size XS to XL.
In addition to selling the clothing, they also have a small collection of organic fabrics and sewing lessons are given in the store.
Passing on this craft fits in nicely with the sustainable use of clothing. A new generation is being trained to mend or make their own clothes!
Echt Sjaan designs and makes part of the collection itself, definitely a "fair gem"! Echt Sjaan is located at Assendorperstraat 111,8012, XNUMX DJ Zwolle.
Perfect to compare with an online sale like this one or you don't pay too much.
That's what I always do when I go shopping with the kids and still want to save some money.
TOFF Kidswear - Behind the Brothers
The coolest brands in a cool store! TOFF Kidswear sells clothing in sizes 92 to 176 from super cool brands.
They sell the collections of Tommy Hilfiger, Nik & Nik, IKKS, Brian & Nephew, Jake Fischer, Lola Meis, Label 74, Mc Gregor, Scotch R'Belle, Gaastra, Scotch Schrunk, Be a Diva, Jacky Girls, Crush, Pepe jeans , Miss Leod, RTB, Alice Pi, Lui & Lei, Björn Borg, Calvin Klein, Converse, and of course not to forget Vingino.
TOFF Kidswear has a varied and high-quality collection for boys and girls every season.
TOFF Kidswear is located at Achter de Broeren 18,8011 VA Zwolle.
A completely different experience than at TOFF in Breda
Moonloft - Spoelstraat 32
Moonloft is a concept store in Zwolle with the best clothing & home accessories for mums and kids!
In the new baby shop in the heart of Zwolle you will find clothing from MINGO, shoes from Donsje Amsterdam and very cool accessories.
Moonloft also has a shop full of cool jewelry, clothing and lifestyle in the Spoelstraat! Highly recommended! Moonloft is located at Spoelstraat 32,8011, XNUMX RX Zwolle.
Vingino Store - Diezestraat 95
The jeans label for kids with a store in Zwolle! At Vingino everything revolves around denim. They love the tough, rugged look of denim.
How the fabric sympathizes and fades if you put it on often and experience great adventures with it.
The combination of the best denim fabrics with Italian and vintage influences makes Vingino clothing a favorite with children.
The Vingino Store in Zwolle offers clothing for all children, from babies to teenagers. Vingino is located at Diezestraat 95,8011, XNUMX RD Zwolle.
Vingino has become a household name and is also located in Groningen
Villa Tovertoren - Sassenstraat 56
A happy surprise! A colorful palette in the window of Villa Tovertoren. This makes us happy!
Villa Tovertoren is a shop where you can find children's clothing, women's clothing, but also nice original gifts.
Villa Tovertoren sells clothes from King Louie, Is-Is, aunt Betsy, Blutschgeschwester, Froy&Dind, le Pep, Who's that girl, Nice Things, 4 FunkyFlavours. Toys from Lilliputiens, among others, Heat, Djeco, Janod, Lamaze, Snoozebaby, Allehand, Spielstable, wheelybug, Thomas, Lillifee, Sharky, Deltas, Stabilo, Brio etc.
In short, a shop where you can browse and be surprised by originality and quality. Villa Tovertoren is located at Sassenstraat 56,8011 PC Zwolle.
Twinkel Kidz - Weeshuisstraat 1-19
Twinkel Kidz makes children shine! At Twinkel Kidz you are happy to shop the most beautiful clothes, gifts and / or accessories for the nursery.
The keyword is convenience, service and a diverse range. The children will enjoy themselves optimally thanks to the playful design of the store.
As a parent, you can browse at your leisure between the beautiful baby clothes, children's clothes or search for the best accessories and (maternity) gifts.
Baby clothing is available from size 44 and children's clothing runs up to size 152. Twinkel Kidz is located at Weeshuisstraat 1 19,8011 TZ Zwolle.
Cool children's fashion at Kroost - Grote Kerkstraat 14 (Meppel)
Trendy and cheerful shop with sometimes a little bit of unique children's and baby fashion! Kroost is a trendy and cheerful shop.
You will find original, colorful and sometimes a bit quirky children's and baby clothing.
They sell in youth fashion ao: Vingino, Indian Blue jeans, Geisha, Flo girls, Nono, Nik & Nik, Tumble 'n dry kids, Name it, LMTDby name it, Funky xs, Penn & ink, Z8, Little Miss Juliette, Jumping the couch, Bakerbridge.
In the Minimode they sell for newborn (size 50 to 68): noppies, Babyface, Name it, Z8, Tumble 'n dry. For the Minis (from 74): Name it, Z8, Tumble'n dry, Beebielove, Flo, Noppies and Quapi.
They also sell an extensive collection of Happy Horse plush toys, fun reading books and gifts from Petit Monkey.
The HOME collection is new noppies: changing mat covers, blankets and sleeping bags in contemporary colors.
Cool children's fashion at Kroost is located at 14 Grote Kerkstraat, Meppel.
Heppie - Assendorperstraat 1119
Used and new children's stuff In this shop, used and handmade new stuff come together.
The ladies of Heppie are happy with high-quality goods and give a new chance to second-hand children's clothing, maternity clothing, sustainable toys, books and other children's necessities such as bicycle seats, bed linen and high chairs.
There are also plenty of new handmade items at Heppie. Ironing applications, cards, stuffed animals, clothing, haircuts, maternity gifts and much more beautiful stuff.
Heppie is located at Assendorperstraat 119, Zwolle.
Children's shop Spruit - Wade 16
Hip, quirky children's clothing store for boys, girls and babies!
Children's clothing store Spruit in Stadshagen center has various cool brands for girls, boys, babies up to size 176.
The store is fresh and quirky! you will find the brands there; fairy, tumble 'n dry, jubel, lofff, funky xs, noppies, Vingino and many more fun!
Spruit children's shop is located on the Wade 16,8043 LS Zwolle.
Pistasche Mixstore - Island 9
A collection of local entrepreneurs and much more ...
A bit crazy, but very cool and unique in Zwolle and so much fun to find for the children! (and of course a little for yourself).
Pistache Zwolle is a collectors shop. A concept that brings (local) brands, entrepreneurs and initiatives together in a large department store.
A platform to offer creativity, retail, products and ideas to a large audience in a hip and trendy environment.
In addition to fun children's clothing, children's shoes, books, jewelry, gadgets and food, you can also score great bikes. Watching, gnawing and drinking coffee.
Pistasche Mixstore is located on Eiland 9,8011 XR Zwolle.
How do you get to Zwolle?
Traveling to De Dobbe Shopping Center in Zwolle has never been easier.
Use Moovit to receive step-by-step road instructions as you travel from your current location to one of the top attractions or public transport stations.
View detailed routes on a map, bus and train schedules, arrival times and receive service notifications so that you know exactly where and when you need to get off to go to De Dobbe Shopping Center.
When traveling to De Dobbe Shopping Center, you can use Moovit's Live Directions feature to know how far to walk, how long to wait for the next line and how many stops are left.
Moovit will notify you when you need to get off - so you don't have to constantly check to see if you've already arrived at your stop.
Also nice nearby:
Children's clothing stores in Raalte | These are the best
The center of Raalte in the heart of Salland has everything to offer in terms of shopping.
Do you have the nice children's clothing stores in Deventer If you have already visited, it is a nice idea to go shopping for children's clothing in Raalte.
Enjoy the friendly shopping atmosphere by strolling through the shopping streets with the children at your leisure.
You will also find the large and well-known retail chains in Raalte for a lovely stroll at the local retailers.
Children's clothing stores on the map of Raalte:
Little Love Fashion for kids
You will find nice sets of Set My brand and Kenzo in different sizes.
Look out for cute dresses in different colors and patterns for toddlers and preschoolers.
There are also nice sets of the brand Monnalisa for the babies of 6 and 9 months.
Other brands you can find are Nik and Nik, Z8, Levi's, Mayoral, Moschino and A-Dee.
At Little Love fashion for kids you will find real quality clothing for children of all ages and also affordable.
Little Love fashion for kids: Grote Markt 14, 8102 CR Raalte
Chellies
For the girls you will find nice shirts with cute inscriptions.
You can easily combine these with nice leggings in different colors or look cute on the nice colorful skirts.
For the boys you will find cool pants, hoodies, T-shirts, jeans, nice short sleeve and long sleeve sweaters in different colors with fun prints and motifs.
Very nice at Chellies are the Mommy and Me sets, nice dresses for example in the same pattern for mother and daughter.
You also have super cute bathing suits and swimming shorts and the best party clothes for your children, for that special day.
Chellies: Overkampsweg 16C, 8102 PH Raalte
Hippo Kids & Teens
Hippo's clothing has a good price / quality ratio and there is often so much fun to be found that it is difficult to choose.
If you're lucky, Hippo also has a nice offer, they are happy to ensure that you can get your favorite children's fashion just a little cheaper.
Hippo Kids & Teens: Marktstraat 8B, 8102 CK Raalte
shoeby
The girl's own brand Jill van Shoeby is energetic, full of humor, a little sweet and yet very cool.
Packed with clothes with funny, crazy drawn artworks and photo prints decorated with beads, studs and sequins.
These details always provide striking collections full of eye-catchers that will suit your big or small girl like a glove.
The counterpart of Jill, the boys label Mitch is the Shoeby brand for the curious and inquisitive boy.
The tough MTC boy loves sports, playing outside with friends and listening to music.
Little adventurers race around the world in T-shirts and blouses with a catchy text print, a cool photo print, in denim or with checks.
Shoeby: Marktstraat 14, 8102 CK Raalte
Sailor
The collection of children's clothing at De Zeeman is for boys and girls of different ages.
You can choose from nice dresses, skirts, blouses, pants, long pants, cardigans, sweaters, polos and so much more.
The baby collection is also very extensive, contemporary and of very good quality.
At Zeeman they assume that children are wise enough to make a choice themselves what they want to wear, which is why you also have a lot of unisex clothing that can be worn by boys and girls.
Of course you also have an extensive collection of children's clothing especially for boys and girls.
Zeeman: Herenstraat 5, 8102 CN Raalte
scapino
At Scapino they know that children grow very quickly and therefore have to change wardrobes more often. That is why you will find the right clothing sizes for every age.
Well-known brands at Scapino are Ai-girl or Oiboi. These collections are very extensive that it sometimes takes effort to make the right choice.
The clothes are hip, trendy and cool and you can wear them during all seasons.
You can choose from nice pants, shirts, blouses, trendy dresses and skirts, cool T-shirts with nice inscriptions, but also cardigans, shirts and jackets.
Scapino: De Blekstraat 2-A, 8102 BD Raalte
HEMA
HEMA clothing is comfortable and comfortable, has a good fit and does not break easily. When playing, the clothes often get dirty and have to be washed more often.
Even after washing more often, the clothes still look like new.
For the girls you can choose from nice dresses, skirts, tunics, shirts and cardigans.
For the tough guys you will find the right clothing at Hema in which they can play and romp freely and happily. Numerous combinations are also possible with HEMA clothing.
HEMA: Grote Markt 25, 8102 CR Raalte
Wibra
At Wibra you will find children's clothing of very good quality, which can take a beating and is affordable too.
Wibra is a real Dutch brand and offers top quality and excellent service.
At Wibra they feel a responsibility, not only for today's world, but also for future generations.
To help curb the overuse of plastic, they sell their own shopping bag that you can use even more often.
If you come to Wibra, you will leave the store with a satisfied feeling.
Wibra: Pig Market 5, 8102 EG Raalte
Bristol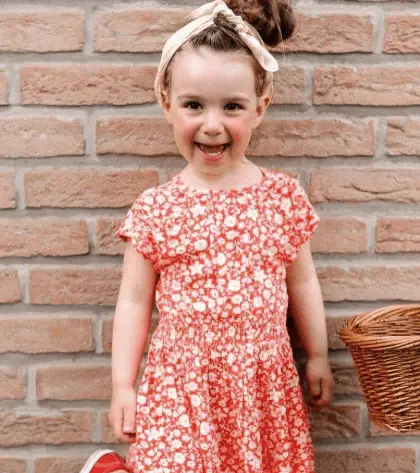 The girls look cute in the colorful dresses, jumpsuits, hip sweaters and tops.
For the tough guys you will find cool T-shirts with funny prints, trendy checkered shirts, cool (jeans) pants, warm jackets, sporty sweaters and hooded cardigans.
You will find clothing in which every child can feel free and happy.
The Bristol collection also lends itself well to different combinations, so the kids can put on something fun every time.
Bristol: Westdorplaan 46, 8101 BG Raalte
How do you get to Raalte?
By car
The center of Raalte can easily be reached by car from the direction of Deventer, Zwolle and Almelo.
For the children's clothing stores in the center you can To park the car in the covered parking garage "Het Schip" on the Marktstraat.
There you have more than 113 parking spaces. You can park here for free for a maximum of 3 hours with your parking disc.
You can also park your car at:
Pastors camp (total of 532 parking spaces)
Molenhof (75 parking spaces)
Herenhof (80 parking spaces)
Marktstraat / Kuiperstraat (77 parking spaces)
Klompenmakershof (84 parking spaces)
With public transport
The center of Raalte and the children's clothing stores there are easily accessible by public transport.
There are excellent direct bus connections with Deventer, Zwolle, Nijverdal and Heeten.
Also read: glow in the dark items for the nursery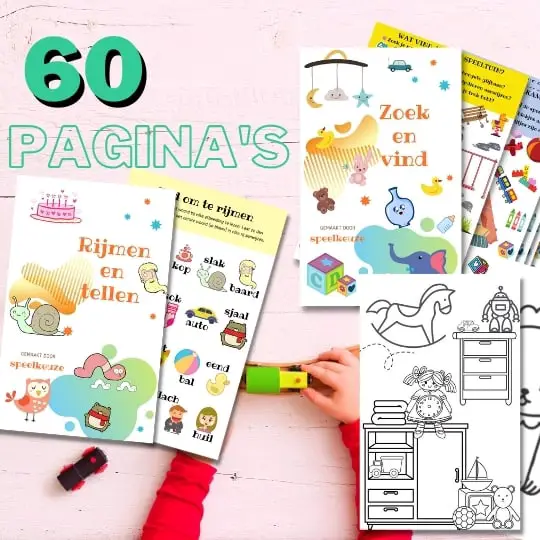 Always something to do for the holidays or rainy day?
Play Choice now has the ultimate activity book collection, with over 60 pages of fun coloring pages and educational puzzles.
Joost Nusselder, the founder of Speelkeuze.nl is a content marketer, father and loves trying out new toys. As a child he came into contact with everything related to games when his mother started the Tinnen Soldaat in Ede. Now he and his team create helpful blog articles to help loyal readers with fun play ideas.