Shower Toys: 6 Best Rated
I enjoy writing these articles for my readers, you guys. I don't accept payment for writing reviews, my opinion on products is my own, but if you find my recommendations helpful and you end up buying something through one of the links I may be able to receive a commission on that.
More information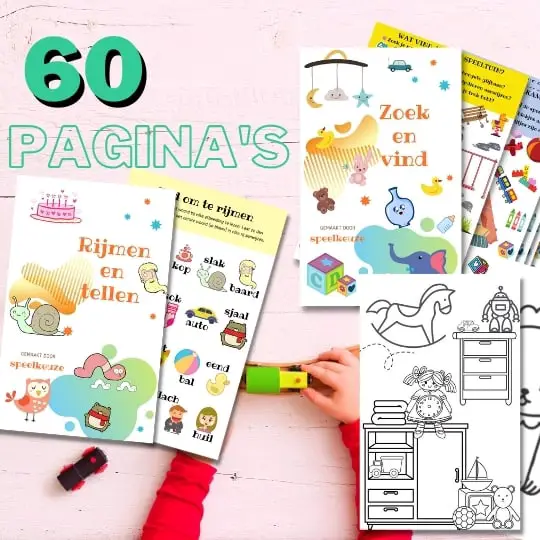 Always something to do for the holidays or rainy day?
Play Choice now has the ultimate activity book collection, with over 60 pages of fun coloring pages and educational puzzles.
Do your children also love to play under the shower?
They are often impossible to pull away with their favorite toy!
Some kids never really want to take a shower, but once they're under it with a fascinating toy, they can't get out.
In this article I look at the nicest shower toys, and some cleaning and shower tips.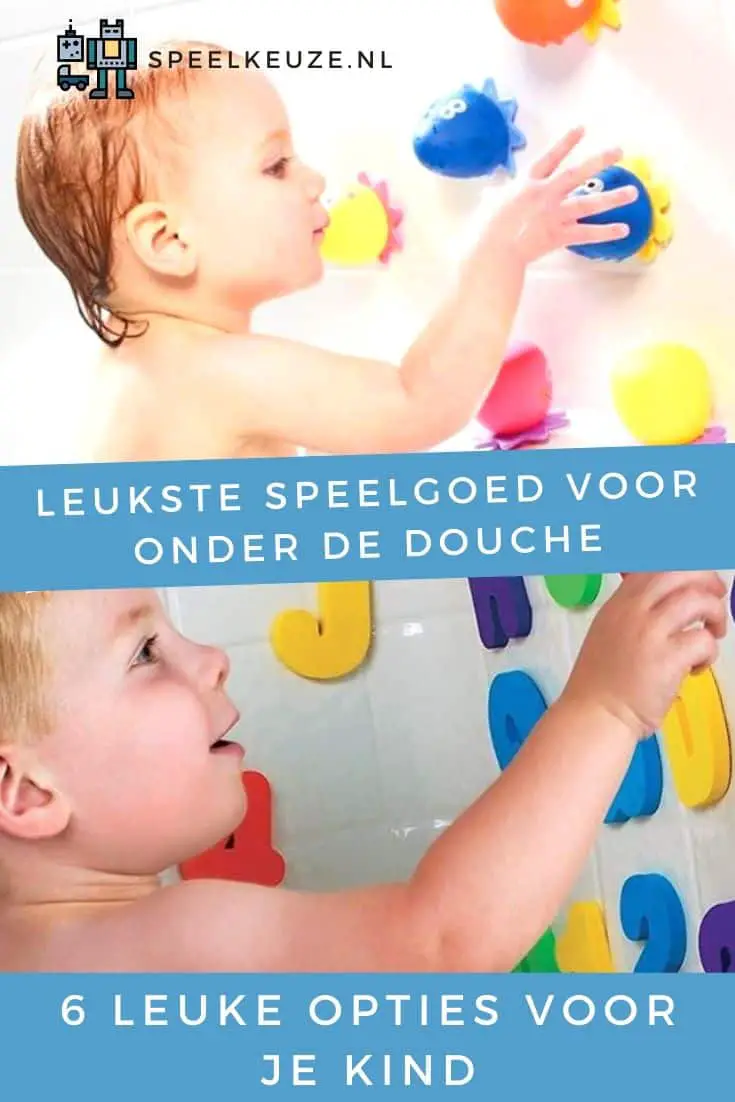 Especially if children are reluctant to shower, it is useful to purchase toys that they can play with in the shower.
Bath toys naturally make a bath or shower experience much more exciting. In addition, bath and shower toys stimulate a child's senses and creativity.
Also can bath toys be very educational!
Here are my son's two best toys, and by number 1 these Octopals from Tomy in the handy storage bag (more on this below):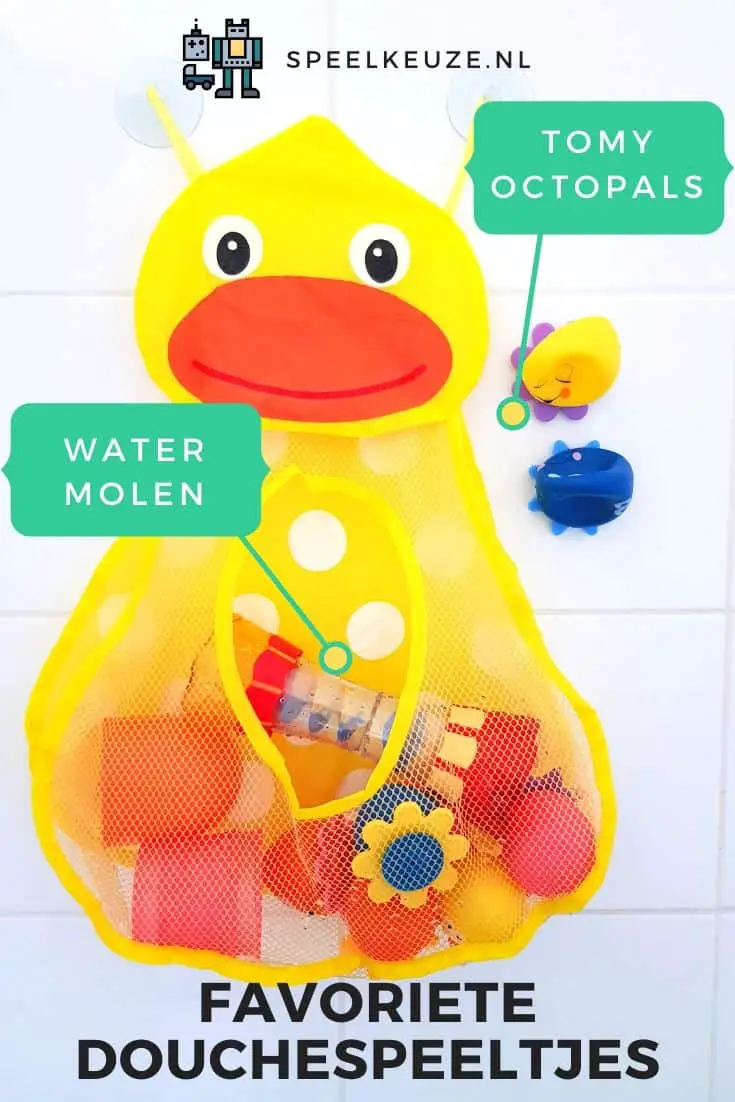 We have listed my favorite toys for in the shower in the table below, then I will go into more detail about each of these choices: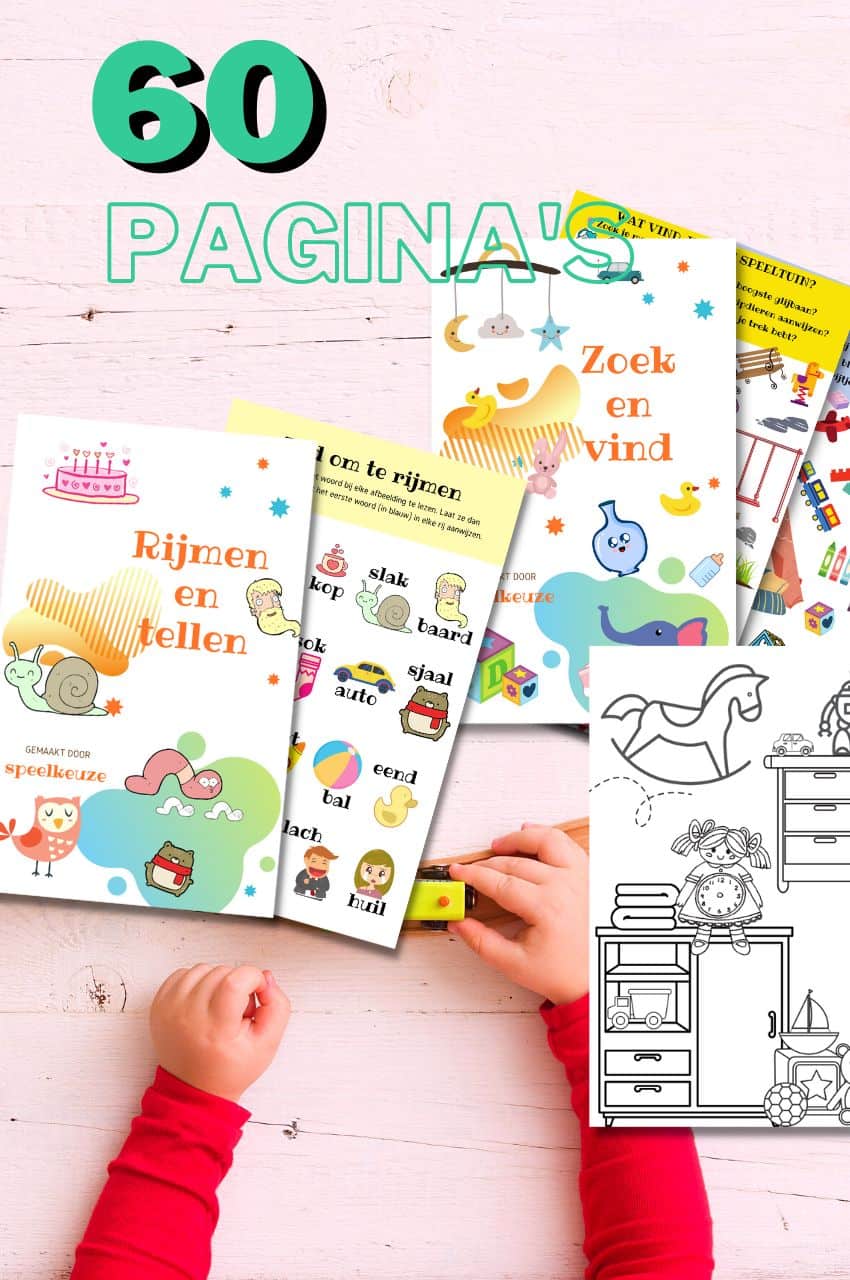 A play theme in your mailbox every month?
Fun play tips, activity books and more, with the first email being our free mini-guide "educational toys"
We will only use your email address for this newsletter and respect your privacy
Best toys for in the shower rated
You can see my top two picks and the storage bag in the video here, or read on for an in-depth review of each of the picks:
Happiest shower figures: Tomy Octopals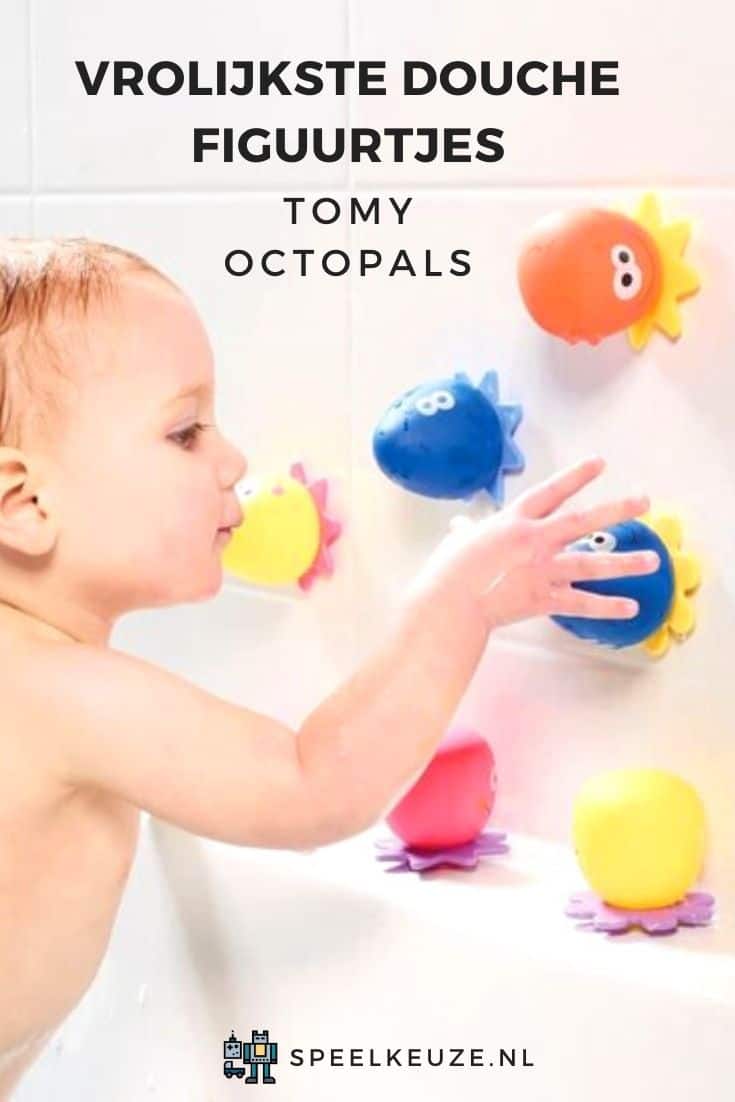 I couldn't pass up this article on the cutest shower toys without mentioning these cute figures.
They are Tomy's Octopals and they can stick to your wall.
They are also suitable for a bath if you also have a bath because they can also float in addition to sticking. Nice to give to your little one.
You can also easily use them as toys for the water table or any other place where you play with water, such as an outside bath.
They can soak themselves with water and spray quite a bit when you squeeze them. That is always fun to do with your child!
I have to say that sticking it on the wall can be quite difficult for a small child, you have to understand how to do it and I had to help myself.
This can sometimes be frustrating for a toddler, but from a toddler they can do it better themselves. But if you don't mind helping, it's fun for a toddler too.
Furthermore, my son just really likes to count them and put them back on the platform one by one and then take them away again. He is now almost two years old.
Handy toy storage bag: Baby Shower suction cup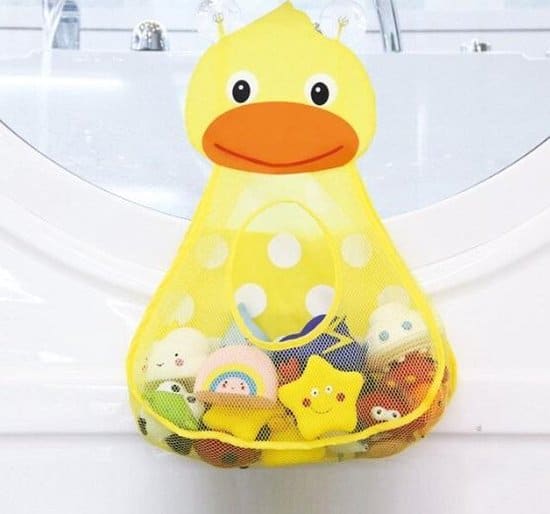 When kids are finally done bathing or showering and it's time to clean up, having a bag to hold all of your child's shower toys is a great help.
Not just for the record, you also don't want toys to be lost. Because that brings tears of course!
In addition, it can be dangerous if there are toys lying around in the bathroom.
To solve this, there is the Baby Shower Bath toy storage bag with suction cup. This storage bag is very cute and is designed in the shape of a happy duck.
The storage bag is made of polyester and can be hung up thanks to two super sturdy suction cups. The bag is made of mesh so that the toys can drain and dry properly.
The suction cups stick well to glass or tiles. The storage bag comes exclusive of toys.
Best shower toys to pour water into: Watermill watering can
This Watermill watering can arouses the interest of every child! This bath toy with cheerful colors has a fascinating function.
If you put water into the toy at the top, it will run through the holes, past the mill and then past the mortar.
At the bottom of the toy, the water comes out again through the holes. The toy is suitable for children between 1 and 5 years.
Check the most current prices and availability here
Cutest shower toys with letters: Rapid Meteor Baby Foam Foam Letters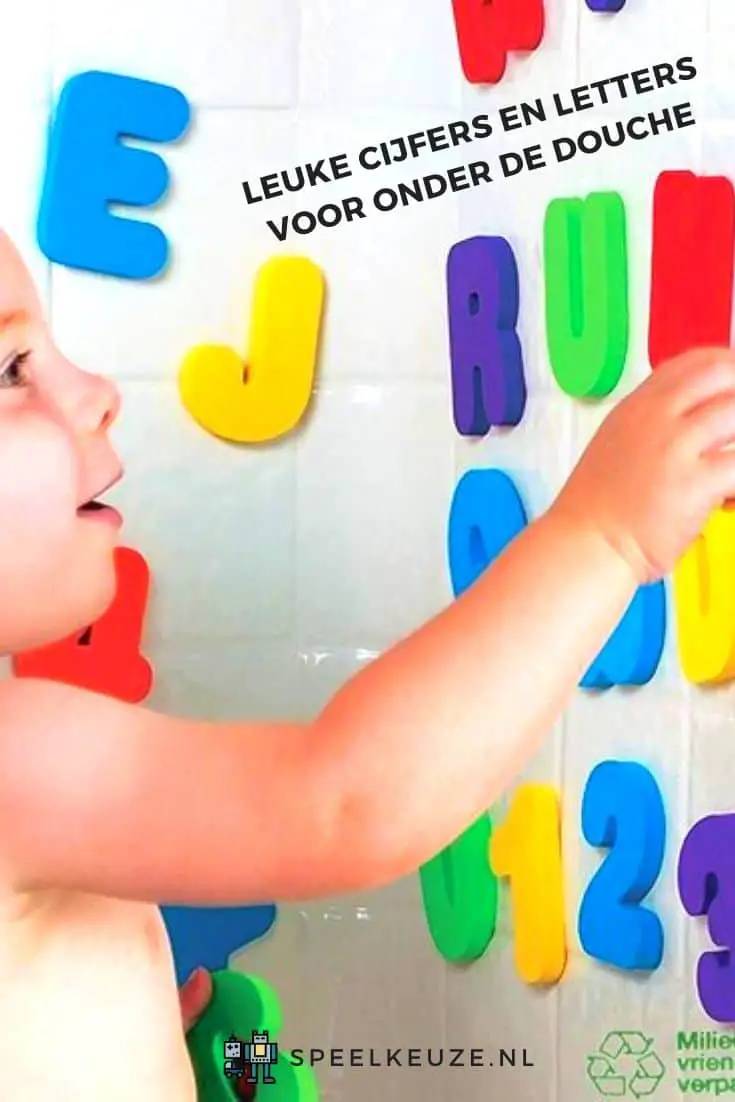 What could be better than taking a bath or shower and learning through play at the same time?
With these Foam Foam Letters for Shower / Bath your child learns the entire alphabet in no time and can learn to count!
The set consists of 36 floating letters and the numbers 0 to 9, in all the colors of the rainbow (which is also instructive).
In addition, the letters and numbers can be stuck to the wall tiles of the bathroom or bath, so that showering or taking a bath becomes a very fun and educational experience.
Let your child compose words and help him recognize numbers and solve easy math problems.
You can also let your child sort the letters and numbers by color, so that a child will immediately learn to name the colors.
The letters are made of durable foam with a soft structure and without the use of chemicals.
The toy is suitable for children from one year old. Your child has never had so much water fun under the shower!
Please note: as a parent it is important to always keep an eye on things.
Children can try to bite into the foam or even swallow pieces. Always supervise use!
Best creative shower toys: SES Tiny Talents Suction Cup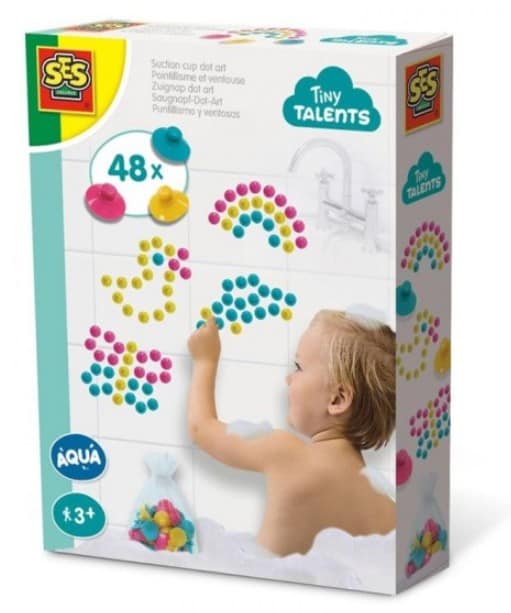 Want to let your child be creative while showering? This is possible with the SES Tiny Talents Suction Cup Dot Art.
With these colorful suction cups your child can make whole works of art on the shower or bathroom wall!
The set consists of 48 suction cups in three different colors. Your child can use the pans to create any pattern or shape they want.
Maybe a nice big one boat, a flower, or a dog! The suction cups ensure that the shower becomes a very cheerful space.
The set comes with a handy storage bag so that the suction cups can be neatly tidied up after every shower.
The suction cups stick well to glass and tiles and are suitable for children from 3 years old.
Best shower toys with watering can: Toi-Toys flower wheel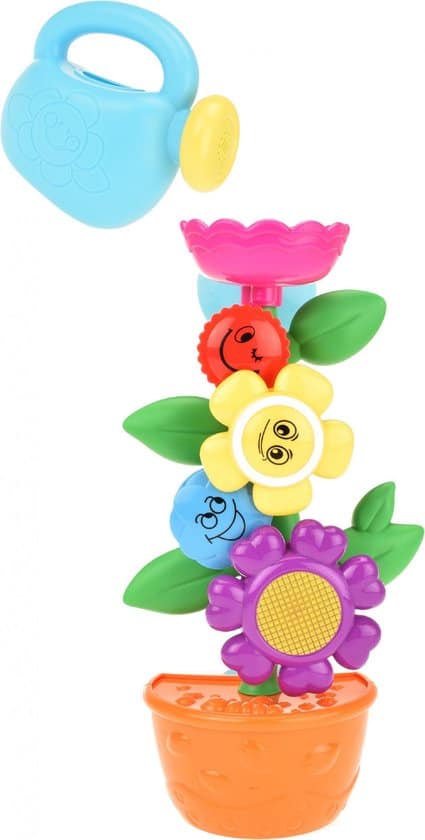 Flowers need water to grow! Do you water your flowers from the shower?
Thanks to this Toi-Toys bath toy flower wheel, your little one can see how the flowers turn when he or she throws water over the flowers with a watering can.
Flowers live on water and become happy if you give them it!
You can attach the flowers to the back of the shower wall using the suction cup so that they can be played with in the shower.
You get the watering can! The toy is suitable for children from 4 years old.
Best Toys for Shower Tiles: Yokidoo Elephant Squirt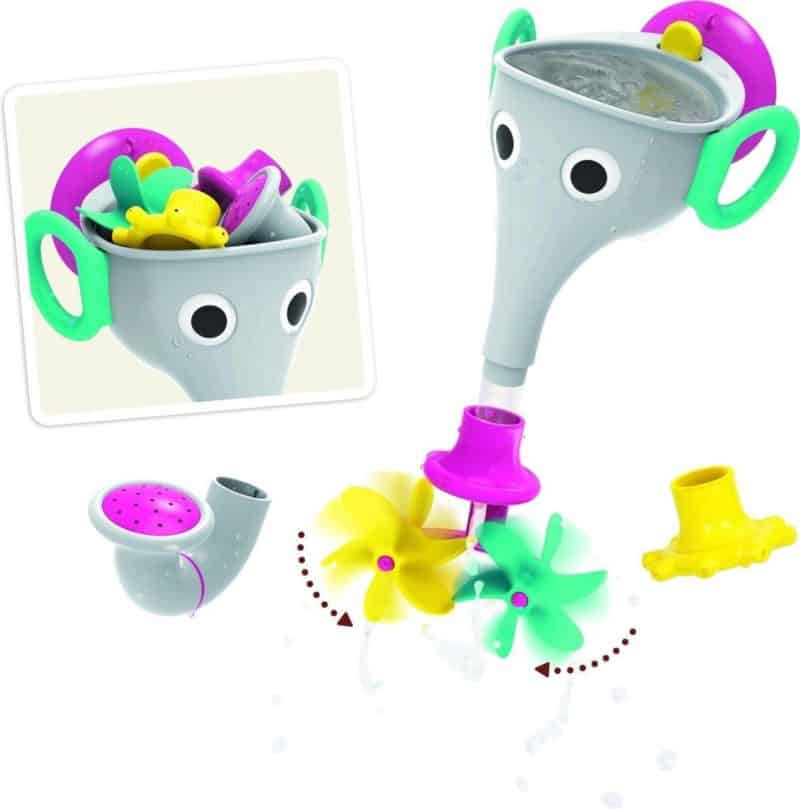 The Funelefun Blue from the Yookidoo brand provides lots of water fun in the bath, but is especially fun in the shower.
The toy is lightweight and can be attached to any wall with a suction cup that won't leave marks on your walls when you remove it. J
You can use it as an elephant, storage tray for soap and shampoo, spray head for extra kids, and even pretend play!
Do shower toys need to be cleaned?
You will probably not always realize that bath toys can get very dirty and must be cleaned after each use.
Your child has finished bathing, the shower is turned off and you dry him or her thoroughly. The clean clothes are fished out and your child is dressed.
You take the bath toys out of the shower and throw them back in the toy basket.
Many people think that because bath and shower toys are always in soap and water, these types of toys do not need to be cleaned and can be stored after use.
But unfortunately, appearances can be deceiving! Soap residues or even skin flakes from the water can adhere to or in the toys. And so mold naturally develops.
You probably know from experience that children like to put toys in their mouth.
Especially for this reason, it is important to realize that (shower) toys are not as clean as they seem.
It is therefore certainly worthwhile to give the bath and shower toys a (thorough) cleaning every now and then.
How do I quickly clean shower toys?
After bathing, immediately rinse the toys under the tap to remove the soap residue.
Discard the water from all buckets and watering cans, and in the case of rubber ducks or other toys that absorb water, squirt the water out.
Then dry each toy carefully and let it be explained.
Buy a net (such as the Baby Shower Bath toy storage bag suction cup baby bathroom) in which you can store the toys or else boxes with holes at the bottom so that water can drain and the toys can dry.
How do I thoroughly clean shower toys?
Thorough cleaning of shower toys should also be done, but not after every play turn. We recommend doing this about 4 times a year.
You can use soda or soap for this. Avoid using bleach or other chemicals, as children often put toys in their mouths.
Wipe the toys with the soapy water you made. You can also soak it in the soapy water overnight.
Then rinse the toy with water and pat it dry. Some toys are suitable for the dishwasher or the washing machine.
In case you use the washing machine, it is wise to put the toys in a (lingerie) bag and use a hand wash program.
Do you find mold or lime on the toy, but is your child so attached to the toy that saying goodbye is not an option?
Then again use soapy water with soda or mild soap and submerge the toy in it. Leave it on for about 15 minutes.
Then take an old toothbrush and scrub the toys. Then rinse with water and dry or drain the toy.
If the toy has not been properly cleaned, it is still wiser to throw it away.
What can you do if your child is panicking in the shower?
There are simply kids who panic when they have to take a bath or shower.
In such a case, it is especially important that you are very patient as a parent and do not force anything. There will really come a point when the child has overcome the fear.
Try to understand what makes your child so anxious about taking a shower. Is it the water jets on the head or shampoo in the eyes?
Is it afraid of 'drowning'? A toy can come in very handy in such situations.
The feeling of fear may disappear by drawing attention to the interesting toy. This way the child can gradually get used to showering or taking a bath.
You could also use a doll to perform the bathing ritual. Is the water nice and warm? Then we first gently put some water on the arms and legs.
Then we wash the hair carefully, now the doll is completely fresh! It is best to teach children things in a playful way, including showering or taking a bath.
Showering has never been so much fun!
Conclusion
For some children, showering is no problem, others really don't want to take a shower without an interesting toy.
In this article you were able to get acquainted with various fun shower toys that are also educational.
Don't forget to keep the toys clean as well.
It is also useful to purchase a storage bag where you can put the toys in after playing, so you can keep everything neatly together.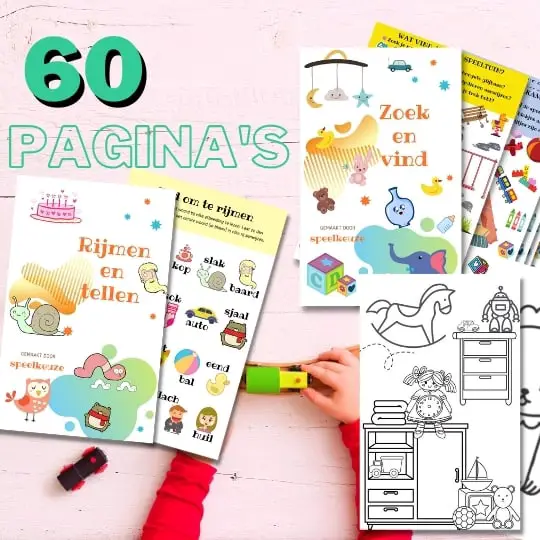 Always something to do for the holidays or rainy day?
Play Choice now has the ultimate activity book collection, with over 60 pages of fun coloring pages and educational puzzles.
Joost Nusselder, the founder of Speelkeuze.nl is a content marketer, father and loves trying out new toys. As a child he came into contact with everything related to games when his mother started the Tinnen Soldaat in Ede. Now he and his team create helpful blog articles to help loyal readers with fun play ideas.