The 14 best Children's clothing stores to visit in Enschede
I enjoy writing these articles for my readers, you guys. I don't accept payment for writing reviews, my opinion on products is my own, but if you find my recommendations helpful and you end up buying something through one of the links I may be able to receive a commission on that.
Further information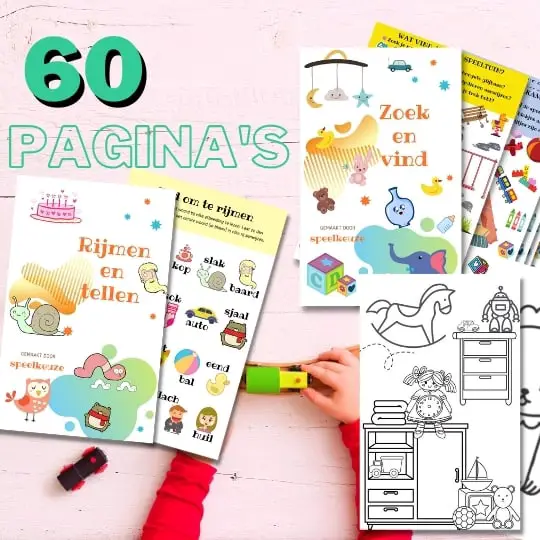 Always something to do for the holidays or rainy day?
Play Choice now has the ultimate activity book collection, with over 60 pages of fun coloring pages and educational puzzles.
Take a nice trip to Enschede with your family and visit a number of nice children's clothing stores.
These are the best shops where you can succeed perfectly for your children in Enschede and the surrounding area.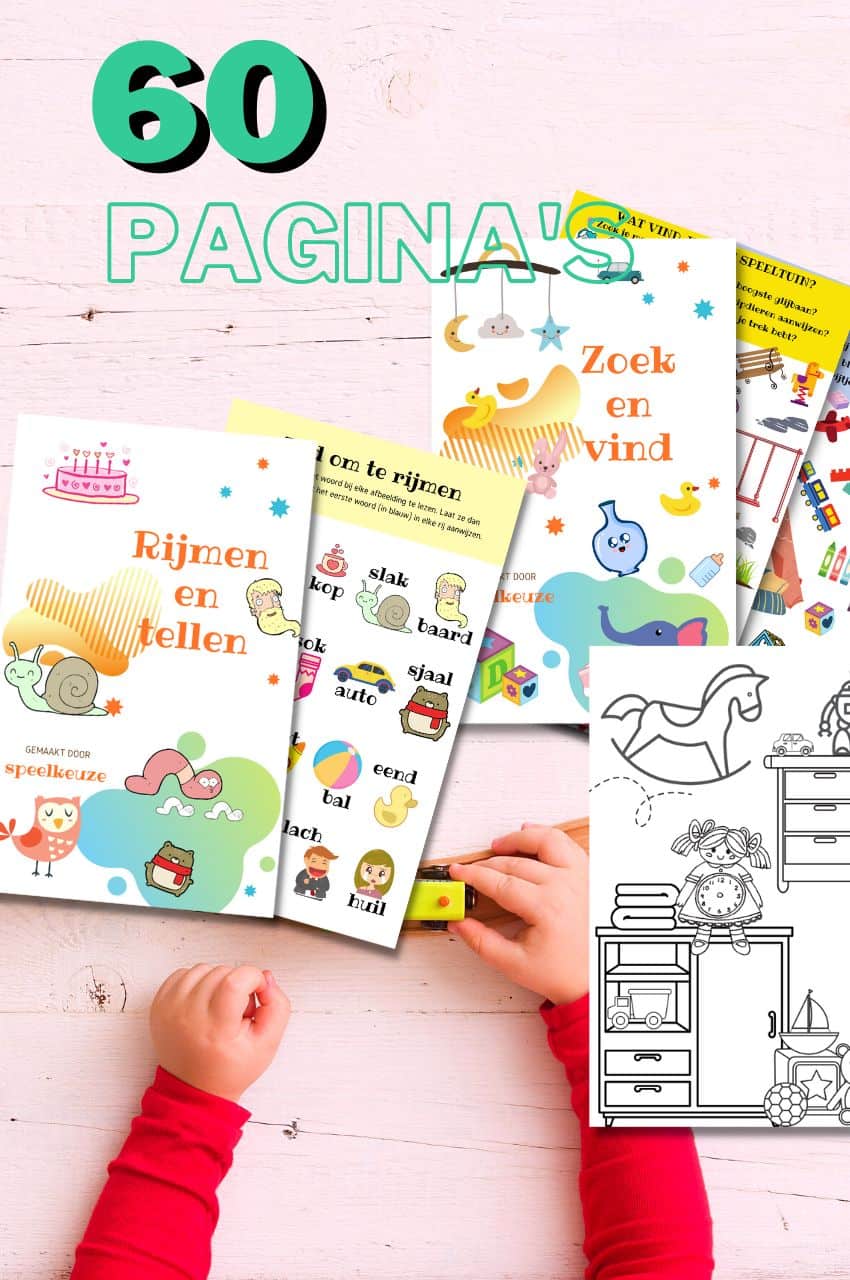 A play theme in your mailbox every month?
Fun play tips, activity books and more, with the first email being our free mini-guide "educational toys"
We will only use your email address for this newsletter and respect your privacy
children's clothing stores on the map of Enschede:
14 best children's clothing stores in Enschede
Pico Fashion - Kids - Korte Haaksbergerstraat 3A
Children who know the store like to come back, because whether you want to lounge on the lounge sofas or relax in front of the TV, they like to feel at home while mom and / or dad go through the collections.
So you get plenty of space to look around and fit in a pleasant environment.
However, if you need help, our Pico ladies are of course always available to advise and assist you.
Pico Kids- Shoes- Baby has been the children's store at No. 1996a to 3a since 7 where you will find children's clothing from well-known brands in sizes 50-176.
A selection of our children's clothing brands: McGregor, Vingino, Tommy Hilfiger, Scotch Shrunk, Scotch R'belle, Nik & Nik, Name IT, Z8, Sevenoneseven, Antony Morato, Retour Denim de Luxe and many more!
A selection of our baby clothing brands: noppies, Z8, Flo Baby, Tumble 'N Dry, Gymp, BamBam, Tommy Hilfiger baby clothes.
We also have a fully-fledged children's shoes department with brands of children's shoes and baby shoes such as HIP, Clic, Converse All Stars, Boumy, Shoesme, Havaianas, Develab, Red-Rag, UGG Australia and more.
Due to the large floor space, both on the ground floor and the first floor, the children and their fathers / mothers find their way here perfectly.
Do you not live in the area, but still want to shop with us?
This is of course also possible online in our webshop, where our collections of baby clothing, children's clothing and children's shoes are also offered!
Pico Fashion is located at Korte Haaksbergerstraat 3A - 7A, 7511 JV Enschede.
Apple & Egg - Marktstraat 10
Starting the best second-hand clothing store - that was the idea of ​​Arda Palm in 2001. "Cool clothes for low prices."
The concept caught on and the store in Leiden became successful. Appel & Ei became, and still is, a nice place for young and old to shop and score a bargain.
Our stores are stocked with a constantly changing range of stylish, contemporary designer clothes and accessories, at prices you can't say no to.
We sell women's, men's and children's clothing for the current season in perfect condition.
Check out our Look Book for the most current information on items, trends and brands we are looking for. Appel & Ei is located at Marktstraat 10, 7511 GD Enschede.
Kidz Vintage - Boddenkampsingel 140
Kidz Vintage is a cozy shop in the most beautiful building in Enschede, located at Boddenkampsingel 140.
Kidz Vintage is there for the input and sale of second-hand brand baby and children's clothing.
At Kidz Vintage you can also find the best new fashion accessories, gifts for the children and the mothers.
Spring and summer clothing is taken from December to April. Autumn and winter clothing is taken from June to October.
We sell the most beautiful clothes and shoes from the most beautiful brands that still look beautiful even though they have already been worn.
This is because we focus on the better quality children's clothing brands. This can also take a few laps.
Children generally wear the clothes for one season and then unfortunately they have already grown out.
The vintage clothing is one trend that is very emerging alongside subscriptions because of its durability. There will always be clothes in the closet that have not been worn for a long time.
How nice is it that we have these in the store so that another child can shine again. These items of clothing are of course for sale for a nice price.
Spring and summer clothes are in the store from January to August. We sell autumn and winter clothing in the store from July to February.
We have the following brands:
Clothing: Flo, Z8, Quapi, Ninni Vi, Tumble & Dry, Name-It, Tommy Hilfiger, Ralph Lauren, GAP, Vingino, CKS, Cars, Petit Louie, Baker Bridge, McGregor, Someone, Birds, B.Nosy, funky XS, [email protected], Mim Pi, Mona Lisa, Be a Diva, Geisha, Retour, America Today, Abercrombie & Fitch, Scotch & Schrunk, Scotch R'Belle, WE,…. (and many more great brands)
Shoes: Clic, Hip, Koel4Kids, Zecchino d'Oro, Develab, Red Rag, Nike, Adidas, Converse, Shoesme, Blackstone, Kanjers. Falcotto, Mim-Pi, Pinocchio, Timberland, Ugg, and Vingino.
Free parking on the canal, there is always space in front of the church. Kidz Vintage is located at Boddenkampsingel 140, 7514 AS Enschede.
Schoffies & Schatjes - Gronausestraat 1086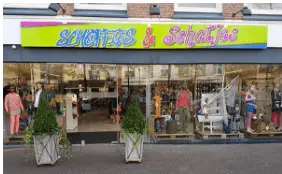 Schoffies & Schatjes in Glanerbrug is more than just shopping.
Come and visit us for a nice chat, a nice cup of coffee or tea, the children can enjoy themselves in our play corner excellent entertainment, so that you can look around at your leisure between the beautiful collections that we have bought for you!
We will do everything we can to let every customer leave the house as a satisfied customer!
We also want to offer the same service to our webshop customers, for questions about fits, combinations or any other question, feel free to mail or call us! Schoffies & Schatjes, where the experience counts!
At Schoffies & Schatjes we sell different brands of baby, children's and teen clothing, in different price categories.
We have more than 200m2 sales area and a spacious warehouse.
This gives us the opportunity to offer broad collections and therefore have a wide range.
If you as a customer want an item that we do not have in the collection, we can always try to order it for you.
Service is our priority! In addition to the collections of the brands we sell, we also have a section at the back of the store with first-class second-hand children's clothing!
Schoffies & Schatjes is located at Gronausestraat 1086, 7534 AP Enschede.
Name It - Klanderij 61
At NAME IT we design beautiful and affordable children's clothing for children who know what they want.
Denim often plays the leading role in our collections and we always give the highest priority to safety, comfort and quality.
NAME IT has been designing contemporary and affordable clothing for kids, tweens and teens for over 30 years.
In our collections we emphasize personal looks that are based on the latest trends. Baby: 0-9 months. / size 40-74.
Comfortable baby clothing with a focus on safety, quality and the latest trends. Mini: 1-5 y. / Size 80-110.
Cool clothing for little adventurers with an emphasis on personality, wearing comfort and durable fabrics. Kids: 6-12 y. / Size 116-152.
Trendy items for active children who need a lot of freedom of movement and who are starting to develop their own style.
LMTD: 10-16 y. / Size 140-174. A brand for the next generation of trendsetters who will wear the fashion of the future.
We know all too well that the perfect fit is important for you and your child. That's why all our jeans and pants have an adjustable waist.
Our clothing is therefore suitable for every size, height and build.
At NAME IT, we pull out all the stops to translate the latest trends into safe and comfortable quality products.
Our creativity is rooted in the spontaneity, sincerity and directness of children.
With us you will therefore find clothes for babies, children and t (w) once for every taste, style and occasion. Name It is located at Klanderij 61, 7511 HS Enschede.
Name It is also in it in addition to Enschede numerous other cities with their children's fashion, such as Zwolle
TerStal Family Fashion - Veldhoflanden 5F
The new collection of children's clothing at terStal is cool, hip and trendy. The children's clothing is made of high-quality materials and has a good fit.
The boys 'and girls' clothes are mostly made of cotton and elastane. This ensures that the clothing is comfortable and fits well.
At terStal you will find various fashion items for the little ones to the bigger kids.
Children's sizes that you can shop at terStal include newborn (50-68), baby (68-86), toddler (92-128), kids (134-176).
The children's clothing collection at terStal is composed of various diverse trends.
You can easily shop online at terStal for clothing for boys and girls in the hottest trend colors.
In the collection we see a lot of use of various blue and pink tones, green is also an important accent color.
Prints and designs play an important role in the children's clothing collection again this season. Various combinations are possible and nothing is too crazy.
In the collection we mainly see many allover designs and front prints, but also the hip photo print and the sporty number prints are real eye-catchers.
At terStal you will find good quality children's clothing.
You can order children's clothing online easily and quickly. TerStal Familiemode is located at Rijnstraat 26, 7523 GG Enschede and Veldhoflanden 5-F, 7542 LA Enschede.
Terstal also has one online shop where you can pay with Afterpay
Bim Bam Buisje - Lipperkerkstraat 47A
Super nice hip Baby and children's clothing. Bim Bam Buisje is a nice shop with baby and children's clothing for cool kids!
Come and go shopping here with your cool girl or boy!
Hip, quirky children's clothing store for boys, girls and babies!
Super nice and cozy shop with very nice and carefully sorted second-hand children's clothing!
We have a large number of different brands for you in-house, such as: Petit Bateau, noppies, Retour, Sissy Boy, King Louie, Vingino, Cool Cat dresses and Tumble'n Dry.
Bim Bam Buisje is located at Lipperkerkstraat 47-A, 7511 CT Enschede
Hema - HJ van Heekplein
You can also go to Hema for nice children's clothing.
For girls:
HEMA has a large collection of girls' clothing. All children's clothing is designed by ourselves. That makes it fun and unique.
And you won't find it anywhere else. We always follow the latest trends closely.
Because young girls already have their own taste, our collection of girls' clothes offers you a lot of choice. And of course the clothes fit comfortably and stay beautiful for a long time.
Even if it is worn a lot. And of course our children's clothing can take a beating. It must be, because growing up is simply a matter of trial and error.
Fortunately, our girls' clothing keeps its beautiful colors and fit even after many washes.
Our fun clothes for girls are available from size 86/92 to 158/164.
The girls' clothing is made from fine fabrics, such as organic cotton and elastane. This ensures that it breathes and stretches.
As a result, it is not too hot in summer and not too cold in winter. This way your child will not only look nice, but you can also be sure that she feels comfortable in her clothes.
And to make it easy for you, you can easily order all children's clothing online.
For the boys:
HEMA has a large collection of cool boys' clothing. In our stores and on hema.nl you will find everything you need to dress your child nicely.
Our children's clothing is specially designed for and by HEMA. This makes it easy to combine it with each other. And it is therefore always unique.
The prints, beautiful colors and high quality are reflected in everything. Moreover, we always try to keep our prices low.
Because children grow quickly and therefore often need new clothes.
Our clothing for boys is available from size 86/92 to size 152/164.
If your child has grown slightly, you will easily find something new in the right size at HEMA.
For the baby:
Baby clothing from HEMA is always wonderfully soft. We think that is important, because then we know for sure that even the little ones feel good about it.
For example when they go to sleep or when they visit grandma. Our baby clothes are therefore made of the finest materials, such as organic cotton.
That is heat-regulating and friendly for the soft baby skin. And it moves easily and can take a beating. Very nice for boys and girls.
HEMA has a large collection of baby clothing. With different shapes, sizes and colors, because every baby is different. So there is always something for your child.
For example cool shirts and rompers for cool kids. They come in different colors, such as gray, green and dark blue.
But also cheerful dresses and shorts in pink, white and light green. In addition to many colors and designs, our baby clothes often have a cheerful print.
The nice boats, cars, animals, dots and stripes make them very trendy baby clothes. And they are also specially made for and by HEMA.
Very unique. Baby clothing from HEMA is available in sizes 50 to 98. Hema Enschede is located at HJ van Heekplein 74, 7511 HN Enschede.
Hudson's Bay - HJ van Heekplein 85
The department stores and hudsonsbay.nl offer a wide range of fashion, beauty, lifestyle and home: designed by popular brands and exclusive designers.
Also nice clothes for children, from basic to special, for every budget. For boys, girls and babies. From your favorite T-shirt to that silky soft duvet cover.
And from lots of shoes and bags to delicious scents and make-up. Hudson's Bay stands for quality and style, but also for service.
Join our personal shoppers for a completely new look. Hudson's Bay is located at HJ van Heekplein 85, 7511 HN Enschede
JEANS CENTER - Candelabra 73
Whether you are looking for something for yourself or for your kids: at Jeans Center you shop for the whole family! From the hip Garcia to the cool Cars; there is something for everyone.
Jeans Center has been in the shopping streets for over forty years. Over the years, the stores have undergone a nice metamorphosis!
The service aspects are particularly special about this concept.
At the large jeans wall, the jeans advisors help you to find the right fit and size, after which you can immediately have your perfect jeans shortened for free in the jeans workshop.
At Jeans Center you will find children's clothing for all ages!
You can also shop the children's clothing at Jeans Center according to the best and coolest children's clothing trends of this season.
Shop our children's clothing for your little one or, for example, for your nephew or niece!
Children grow quickly and must therefore regularly update their wardrobe, which is why at Jeans Center we also have a wide range of children's clothing.
For the girls there are many nice girls 'skirts and girls' dresses, but also for girls there are cool jeans.
The boys can enjoy themselves in a cool outfit with boys' jeans and a nice cardigan.
Choose comfortable children's clothing in which your child can play and romp. Jeans Centre's children's fashion is made of comfortable and sturdy materials.
This way, the children's clothing lasts a long time and the items remain beautiful.
Because children do not always like to go shopping, you can also easily order the children's clothing from Jeans Center online.
This way, the children can watch when you order the children's clothing online. The children's clothing will be delivered to your home for free and can be returned for free.
Shopping children's clothing online is very easy! Jeans Center is located at Klanderij 73, 7511 HS Enschede.
Kidsstore 63 - Velveweg 63
Need children's clothing? www.kinderkledingnodig.nl is the webshop for trendy and affordable children's clothing for boys and girls.
Our webshop is open 24 hours a day, 7 days a week. You can order the best children's clothing from us quickly, easily and safely. Need children's clothing?
So take a quick look at our website! Every week we have a new update!
If you are unsure about the right size, please let us know, we will measure the exact measurements for you.
Kinderkledingnodig / Trendy Kids Bathmen has been selling children's clothing since 2004 at markets, fairs and children's clothing parties.
KIDSSTORE 63 in Enschede is our brick shop. You can find us at Velveweg 63 (side street Gronausestraat). opening hours Tuesday to Saturday from 10.00 a.m. to 17.00 p.m.
Kik - De Heurne 41
Kik has a wide range of affordable women's, children's and men's clothing, as well as household textiles, accessories and household items.
Kik is originally a German chain. The first branch was opened in 1994. Now there are 3200 branches all over Europe.
Always up-to-date women's fashion, shirts and pants for men, children's fashion for boys and girls of all ages can be found at Kik at a competitive price.
In addition, there are accessories, household textiles and household items for sale. Also articles for animals and Outdoor find you here. Kik is located at De Heurne 41, 7511 GZ Enschede.
TOFF KIDSWEAR - Loenshof 6
Cool teenage clothing brands in a cool store. At Toff Kidswear, teenagers score the most beautiful outfits and you can choose from many beautiful brands.
The store, with a cool industrial look, is aimed at teenagers from size 128 to size 188.
Toff Kidswear presents very extensive collections of Scotch R'Belle, Scotch Shrunk, Tommy Hilfiger, McGregor, La Selezione di Gino, Vingino, Stardust Avenue, Jacky Girls, Carrera Play, Gant, Gaastra, Björn Borg and Cowboys Belts.
Toff Kidswear is located at Van Loenshof 6, 7511 HG Enschede.
WE Fashion - HJ van Heekplein 49
WE Fashion develops contemporary collections with a Northern European signature.
Collections that are easy to combine, so that you can wear each item in your own style.
At WE Fashion you pass clothes for women, men, girls and boys, in short: for the whole family. Smooth, fashionable clothing that is affordable, that's what you will find at WE.
With new collections regularly you are always dressed according to the latest fashion.
WE Fashion is an international company and is represented with approximately 250 shops and 3000 employees in the Netherlands, Belgium, Germany, France, Luxembourg, Austria and Switzerland.
WE Fashion is also represented online with a webshop in the Netherlands, Belgium, Germany and France.
The international distribution center and headquarters of the organization are located in Utrecht (the Netherlands).
In addition, there are local offices in Belgium, Germany and Switzerland. WE Fashion is located at Hendrik Jan van Heekplein 49, 7511 HN Enschede.
Accessibility shopping center Enschede
Enschede is easily accessible by public transport. With train stations and good bus connections you can easily and quickly reach Enschede.
Accessibility by train
Enschede has four train stations. In addition to Enschede Central, there is also a station at Kennispark, Enschede Eschmarke and Glanerbrug.
Enschede Central is easily accessible by various connections. Not only from the Netherlands, but also from Germany there is a perfect connection to Enschede.
Daily trains from Münster and Osnabrück enter Enschede central station.
Accessibility by bus
The buses are fast and reliable.
The frequency is particularly high on the specially constructed bus lanes, during peak hours there are 6 times an hour and on some connections even up to 14 times an hour due to the bundling of bus lines.
During shopping Sundays (every first and last Sunday of the month) many city buses run on a more frequent (4x per hour) timetable than on regular Sundays and public holidays (2x per hour).
Accessibility by bicycle
There are several guarded bicycle sheds in Enschede where you can park your bicycle for free.
Also read: with this system you keep your children's clothes neatly stored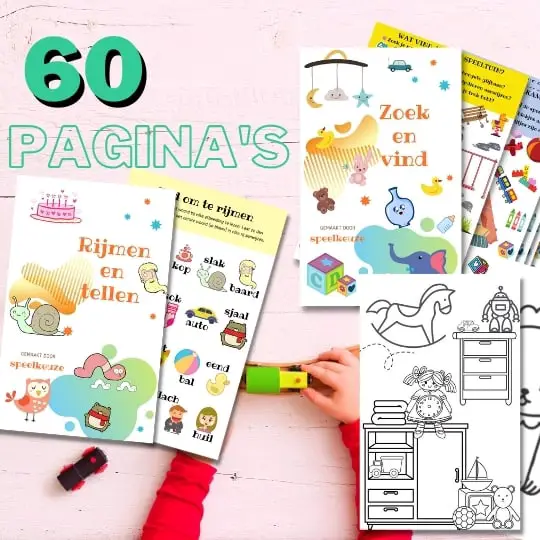 Always something to do for the holidays or rainy day?
Play Choice now has the ultimate activity book collection, with over 60 pages of fun coloring pages and educational puzzles.
Joost Nusselder, the founder of Speelkeuze.nl is a content marketer, father and loves trying out new toys. As a child he came into contact with everything related to games when his mother started the Tinnen Soldaat in Ede. Now he and his team create helpful blog articles to help loyal readers with fun play ideas.