Best abacus | The perfect educational gift [review]
I enjoy writing these articles for my readers, you guys. I don't accept payment for writing reviews, my opinion on products is my own, but if you find my recommendations helpful and you end up buying something through one of the links I may be able to receive a commission on that.
More information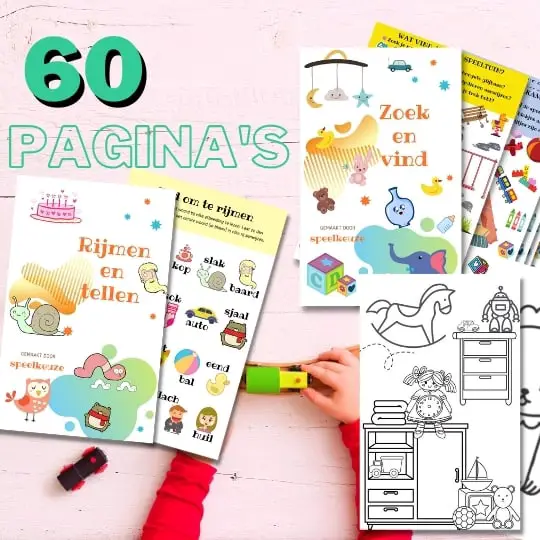 Always something to do for the holidays or rainy day?
Play Choice now has the ultimate activity book collection, with over 60 pages of fun coloring pages and educational puzzles.
An abacus, also called an abacus or rack, is a mechanism with beads that can be slid back and forth in a horizontal or vertical direction.
You can do sums with it and it is the forerunner of the calculator and computer.
Often the beads are provided with the same color per five or ten to make a structure visible to the users.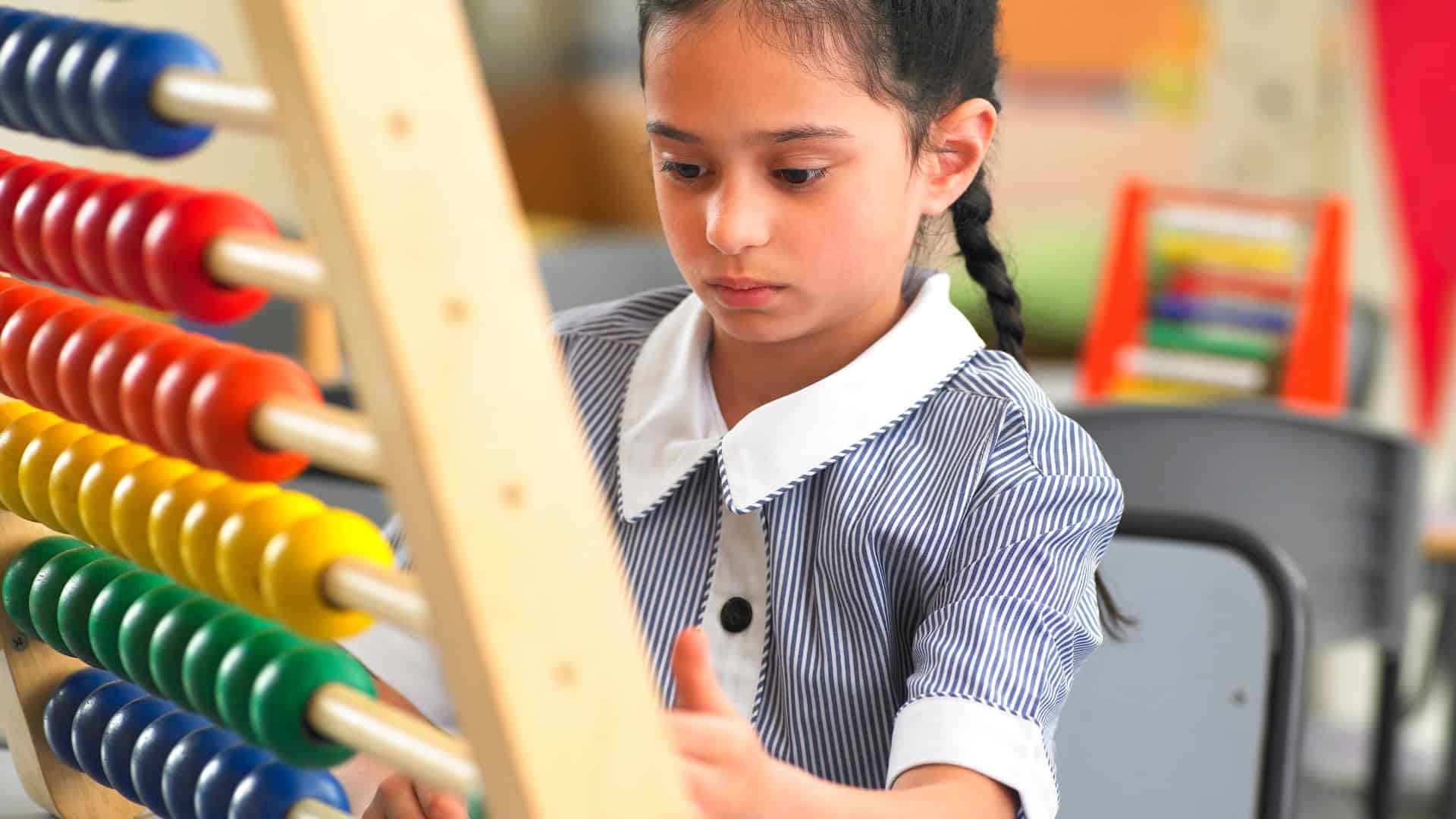 In the Western world, the abacus is mainly used as an aid to learning to count. In the Far East it is still used in shops.
With an abacus, the idea is that you move a bead from one side of the spiral to the other.
With an abacus, a child can playfully learn numbers, learn to calculate, but also recognize colors.
It is the perfect gift for a child who is just learning to count, or for a little one who just likes to slide the beads back and forth.
Either way, you will also make the parents happy with such a gift!
Let's tell you right away which one is our favorite abacus.
That is Little Dutch Rainbow Abacus, which you can also find at the top of our table.
This beautiful abacus is not only available in natural colors, but also in pink pastel shades or light blue.
What we love about this abacus is that it looks stylish, is robustly built, and also has an attractive price tag.
However, there are still a lot of other abacuses in different designs.
Perhaps you as a parent find it especially important that the toys are made of wood or have a specific theme.
In this article, we'll provide examples of some beautiful abacuses, divided into different categories.
Here our favorites at a glance. The exact details of each option can be found below the table.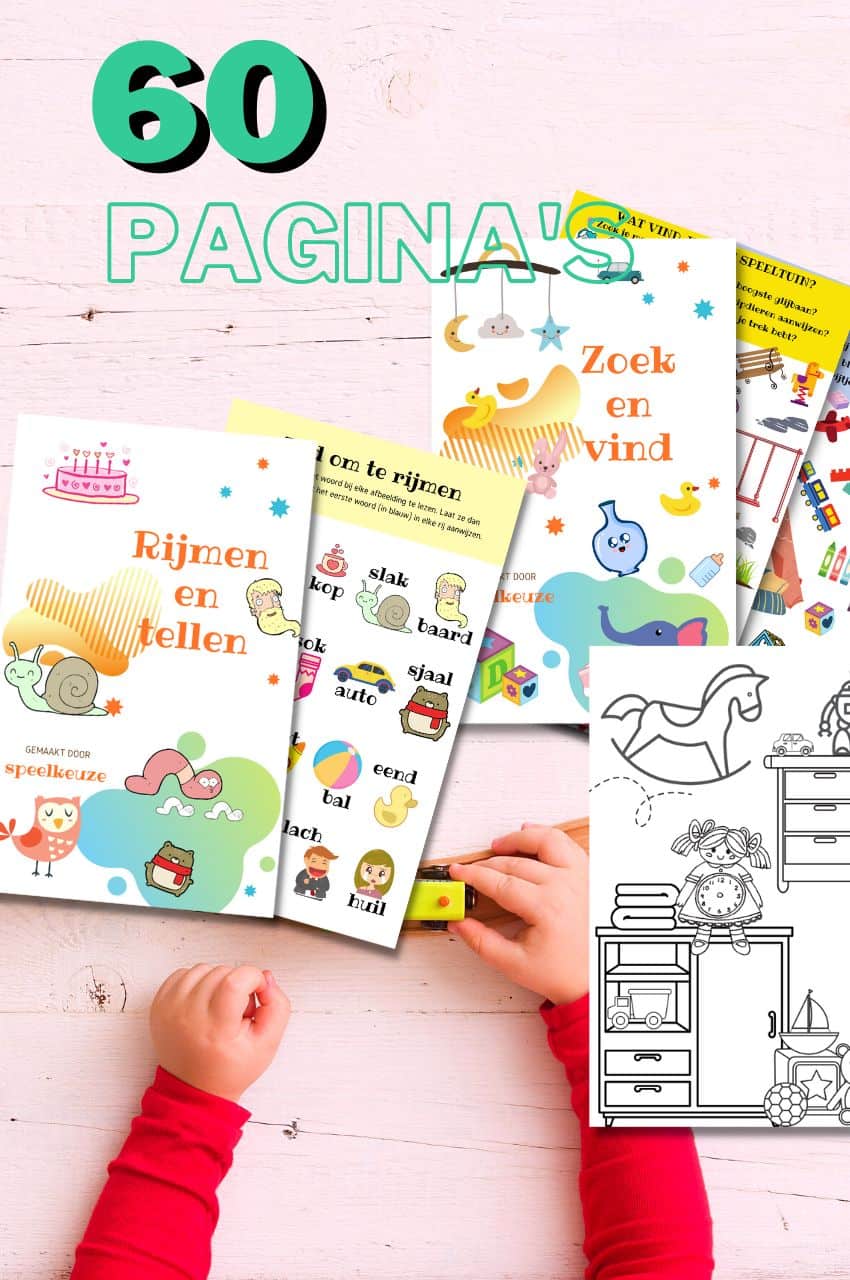 A play theme in your mailbox every month?
Fun play tips, activity books and more, with the first email being our free mini-guide "educational toys"
We will only use your email address for this newsletter and respect your privacy
Best abacus rated
What do you pay attention to when buying an abacus?
You want it to be sturdy, easy to use by a child and made of safe materials. Price is of course also a factor.
Overall best abacus: Little Dutch Rainbow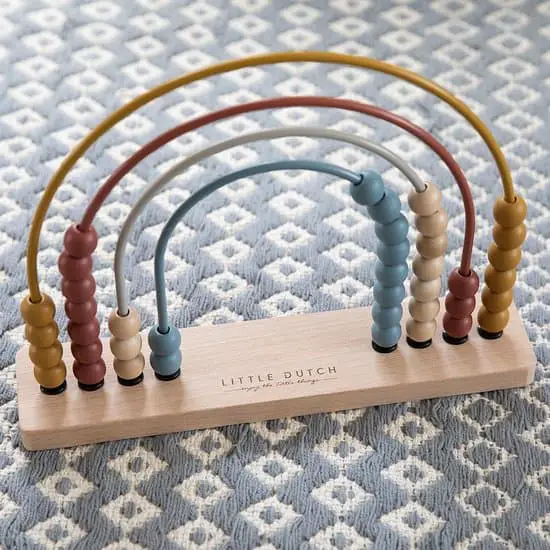 For a stylish abacus that also looks beautiful on the table or in the play corner, you have to Little Dutch .
This Little Dutch abacus has beautiful natural colors and is designed in the shape of a rainbow.
Learning to count is extra fun with this abacus!
Dozens of positive reviews have shown that it is a very solid and sturdy product with a beautiful design.
The abacus has four arches, which together form a rainbow, on a wooden base. Ten wooden beads hang from each arch.
You can also get this abacus in blue or pink. Pick the color that best suits the interior of the nursery or play corner suits.
The toy is suitable for children from 1 year to approximately 6 years. Also important: this abacus is also very cheap!
Best cheap wood abacus: Goki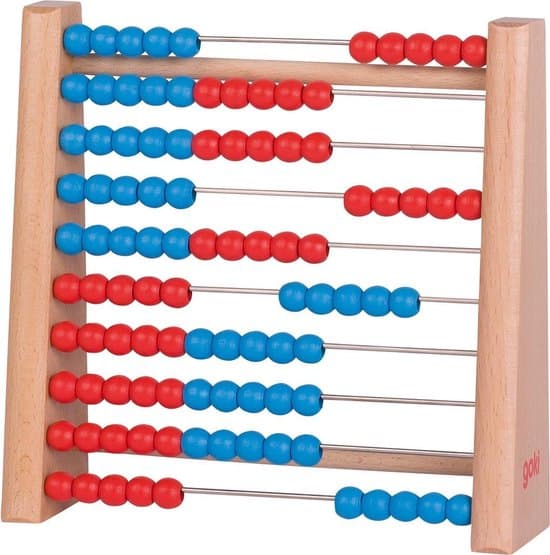 This abacus of Goki has beautiful beads in the colors blue and red.
A clear and orderly distribution has been made with the red and blue beads. The toy is practical to use and just the right size.
The abacus is made of wood and suitable for children from 4 years old. Between the two wooden supports there are ten metal rods on which the beads hang.
In total, the abacus has 100 beads that kids can count and count with endlessly.
The abacus is also compact and sturdy. Easy to carry and easy to store again!
Best abacus for baby: Tolo Classic Rattle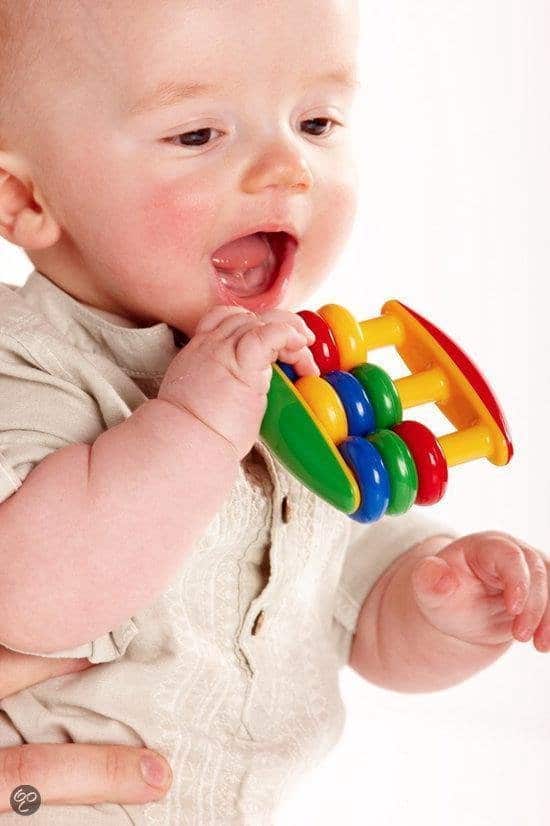 No child is too young for an abacus!
This abacus and rattle in one of the Tolo Classic brand is a nice product mainly because of the attractive, bright colors.
It is guaranteed to become your baby's new favorite toy!
For a baby, this toy is mainly because it can slide the rings back and forth and detect the sounds. Calculating with the abacus is of course not yet on the agenda.
What makes this abacus so special is that it has rattling beads. The product may look simple, but that does not detract from its effectiveness in encouraging your baby to play.
The rattle is made of plastic and the toy is suitable for children from 0 to 3 years.
Best pastel colored abacus: Jollein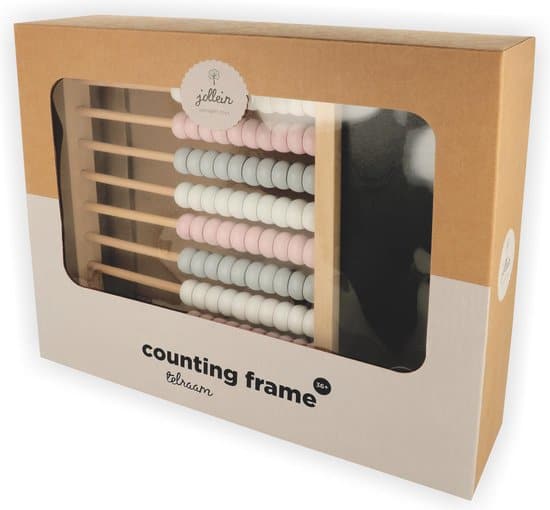 Children's toys are fun, but it is of course even more fun if these toys are also just beautiful!
Therefore, if you would like an abacus in pastel colors, you can choose this beautiful Jollein abacus go.
It is a decorative abacus that looks great in any nursery, especially in a modern or Scandinavian interior.
The abacus is suitable for kids from 1 to 8 years old and the product is made of wood. The price is also very attractive!
It could just be that you prefer contrasting colors, and then in particular black (and gray) in combination with white.
Maybe because the nursery is in these colors, and you would like to have matching toys.
The Jollein abacus is also available in black / white and looks stylish and even has a chalkboard on the side that can be used to draw or count on!
The abacus is made of wood and is ideal for helping children to count and make calculations.
Best abacus with clock: BRIO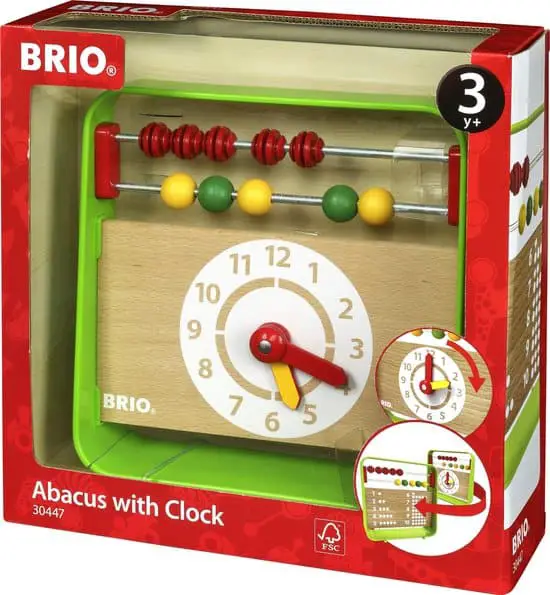 How great, with this abacus you can even learn to read the clock!
This abacus with clock is very stylish in the nursery, or in the living room where your little one likes to leave his or her toys lying around.
This abacus is the perfect example of educational toys that kids will love to play with.
The toy is made of wood and plastic and has ten colorful beads and a clock with movable hands. It is suitable for children from 3 to 6 years old.
What you need to know about an abacus
Now that we've taken a comprehensive look at our top 8 best abacuses, let's take a look at some more questions you may have about this fun toy.
For example, how exactly does an abacus work, and why is it so educational?
How does an abacus work?
How does a sum like 6 + 7 on the abacus go?
A child first counts six beads and pushes them to the left (or right). Then it counts seven beads and also slides it to the left (or to the right).
To get to the outcome, the child must add up all the beads that are now on the left. It should be 13 beads.
The only downside to this is that children have to keep counting and will not easily memorize the sum.
Ultimately that is of course the intention!
Nevertheless, an abacus is a useful tool for a child's first 'math years'.
How does an abacus help the brain?
The abacus improves the following skills: visualization (photographic memory), concentration, listening skills, memory, speed, accuracy, creativity, confidence and self-reliance.
This in turn results in brain development.
Why is the abacus important?
The abacus used to be an important tool. It served as a manual calculator for merchants.
Since written numbers had not yet been invented, the abacus was the solution.
Thanks to the abacus, people could add and subtract large numbers because they could not do such calculations by heart.
Is an abacus good for children?
An abacus is an age-old way to learn math and do calculations.
It helps children perform faster calculations and it even increases their self-confidence.
An abacus also sharpens their math skills.
What's a good age for kids to start with an abacus?
Around 5 or 6 years old, so that a child around that age has at least mastered basic math.
But as we have seen, younger children can also get started with an abacus.
They will love to move the beads and play with the colors.
An abacus for your child: a great gift
An abacus is not only a fun toy product to play with, it also helps children to develop their arithmetic skills.
The abacuses we've discussed in this article all have something unique or special about them.
Which is your favorite?
Also read: What is educational toys for children | pay attention to these 5 things.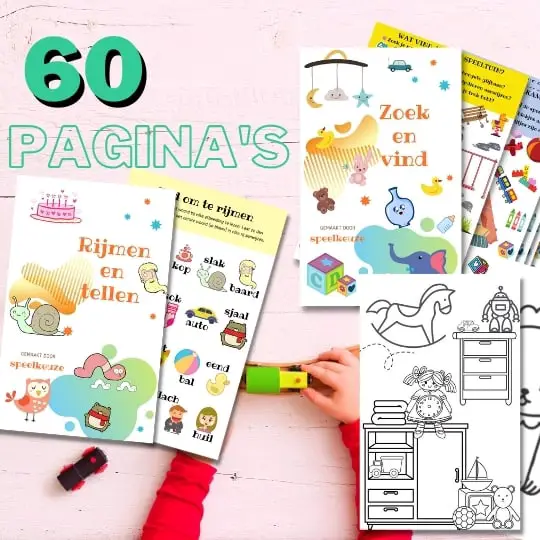 Always something to do for the holidays or rainy day?
Play Choice now has the ultimate activity book collection, with over 60 pages of fun coloring pages and educational puzzles.
Joost Nusselder, the founder of Speelkeuze.nl is a content marketer, father and loves trying out new toys. As a child he came into contact with everything related to games when his mother started the Tinnen Soldaat in Ede. Now he and his team create helpful blog articles to help loyal readers with fun play ideas.