I enjoy writing these articles for my readers, you guys. I don't accept payment for writing reviews, my opinion on products is my own, but if you find my recommendations helpful and you end up buying something through one of the links I may be able to receive a commission on that.
More information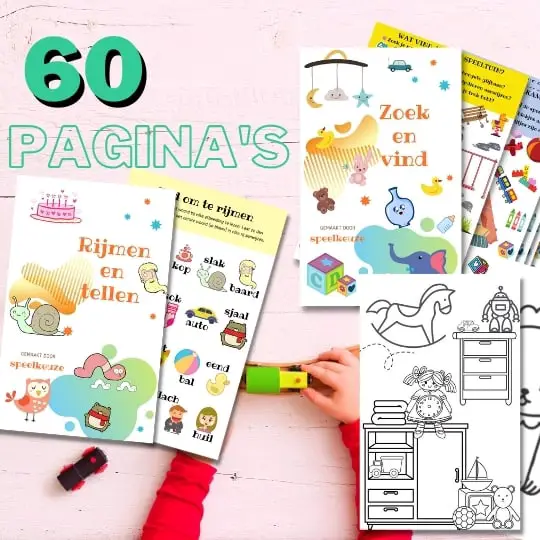 Always something to do for the holidays or rainy day?
Play Choice now has the ultimate activity book collection, with over 60 pages of fun coloring pages and educational puzzles.
From time to time, your hoverboard may need to be reset to restore balance.
This makes being able to reset a hoverboard an essential part of owning a hoverboard.
It is annoying if your hoverboard fails while driving, or maybe it does not even turn on.
Follow this simple guide and the process will be complete in seconds.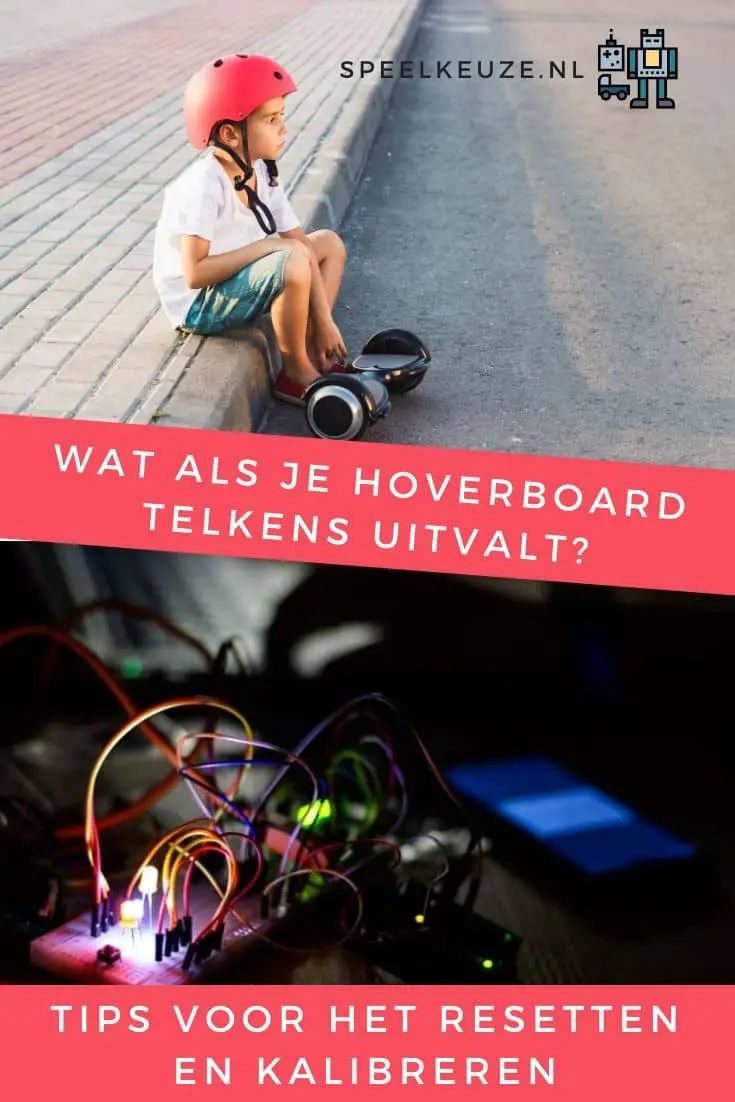 Start the reset
First, make sure the hoverboard is turned off and level with the ground.
This process cannot be performed if the hoverboard is upside down!
This is how you reset your hoverboard
Start by resetting a hoverboard
Press and hold the power button for ten seconds
ignore the flashing lights and beeps. These simply indicate that the board needs to be recalibrated in order to balance properly.
While holding down the button, the reset process is in progress
Then release the power button and turn off the hoverboard
The hoverboard is now reset and ready to be turned on again.
You can reset all brands this way, such as the Oxboard or Denver's.
Test whether the reset was performed correctly
Release the power button and turn off the board. At this point your board will reset and is ready to be turned back on.
Double check that the process has worked and your plate is properly balanced.
If you find that the hoverboard has not reset, retry the process before starting to unscrew anything to check the wires. That is only your last resort!
That's all you need to know about how to properly reset a hoverboard!
Recalibrate the hoverboard
After the reset, it may be necessary to recalibrate your hoverboard. After all, it has been completely reset to the factory settings.
How do you know for sure that calibration is the problem?
Before consulting our guide on how to recalibrate a hoverboard; are you really sure it is necessary? If not, ask yourself the following questions:
Is my hoverboard out of balance?
Have I already tried to recalibrate?
If the above two items are true, you may have a different problem. Don't worry, we have a guide to help you fix your hoverboard.
If not, read on for more information about hoverboard calibration.
How to Calibrate Your Hoverboard
Hoverboards, also called "smart balance wheel", need to be calibrated from time to time, so it is important that you learn how to calibrate your hoverboard.
This guide to calibrating a Hoverboard aka self-balancing scooter tells you how to do this, as well as discussing the many other issues that may arise during calibration.
It is a relatively simple process to calibrate a hoverboard.
Instructions
Place the hoverboard on a flat surface and make sure it is level. Whatever level you set is the level at which you will calibrate it.
Make sure the hoverboard is completely turned off. This means that it should be turned off using the silver power button and not put into sleep mode by the remote control.
Once the hoverboard is level, press and hold the silver power button for five seconds until you hear a beep.
The front / top (depending on the model) and the indicator LED lights will flash. Hold the hoverboard like this for 30 seconds.
After these 30 seconds, press the silver power button again and turn off the hoverboard.
Your hoverboard should now be calibrated and riding parallel to the ground. If not, go to step 7.
If your hoverboard is still out of balance, we recommend purchasing a spare parts kit for hoverboard circuit boards.
In this video Johnny Amicci shows you how to do it:
Calibrating a bluetooth hoverboard
Bluetooth hoverboards are calibrated in the same way as a non-bluetooth hoverboard.
The difference, however, is that calibrating a bluetooth hoverboard involves more risk.
The risk that you run when calibrating a bluetooth hoverboard is that you can overload the bluetooth chip. This can happen regardless of whether you do the hoverboard calibration correctly or not.
Calibrate hoverboard with remote control
Remote controls, believe it or not, are actually the root of many of the problems with hoverboards.
Hoverboard owners are usually kids 9 to 14 years old and they forget (or may not even know) to turn off the hoverboard with the silver onboard button, using the remote instead.
We like to compare the remote control on a hoverboard with the "Sleep" function on your computer.
You don't actually shut down the computer, you just put it into power-saving mode and "wake it up" when you turn it back on.
For this reason, people will leave the hoverboard on "Sleep Mode" overnight, or even for many days in a row, making it necessary to calibrate the hoverboard afterwards.
Unfortunately, it is not possible to perform the hoverboard calibration with the remote control itself.
You will need to recalibrate the hoverboard with the silver onboard button as you read in our description above.
Common problems with a hoverboard
Hoverboard red light stays on
When the light turns orange, the battery has 50% or less charge. As soon as the battery indicator turns red, the battery is 20% or less charged. Then immediately stop driving and recharge your board.
Hoverboard does not go out with kart
The motherboard is probably defective.
Hoverboard vibrates or beeps
Does your hoverboard vibrate or squeak? Then it is probably best to adjust your board first by means of the reset button.
A vibrating hoverboard can be caused by a factory defect, this is covered by the manufacturer's warranty at every webshop.
A vibrating hoverboard can be caused by a collision.
Even if you stand with one foot on the hoverboard for too long, it can vibrate, this is not a defect. If you have looked at the instruction manual, you know that it explains that you should not stand with one foot on the hoverboard for too long when getting on and off.
It can also vibrate if you have two feet on it, but not well enough. It is very important that your weight is well distributed on the hoverboard. / li>
There is a sub-board on each side of the hoverboard. The cause of the vibrations lies in the sub-boards. There is a rubber in the sub-board that causes the problem. The solution is simple: cut one millimeter off the rubber part and the hoverboard should work normally again.
Always try to recalibrate the hoverboard first. If you have already calibrated the hoverboard without result, it often helps to reset / recalibrate it a number of times in a row. If that doesn't solve the problem, your hoverboard is really broken and needs to be repaired.
Turn on the bluetooth hoverboard
When you have turned on your board, you will hear "Bluetooth device is ready to pair" or "Bluetooth connected". Then turn on Bluetooth in the settings menu on your smartphone.
Wait until the Bluetooth signal from your hoverboard appears in your smartphone.
Hoverboard does not turn on
To do this, proceed as follows:
Step 1: Switch off and level the Hoverboard.
Step 2: Press and hold the power button for at least 10 seconds until you see the light flash 5 times.
Step 3: Switch the Hoverboard off again.
Step 4: Then turn on again to finish the calibration.
Hoverboard fails while driving
We recommend that you return the hoverboard directly to the manufacturer. Provided you bought the device within the EU, you are entitled to a repair or a new hoverboard (these rules apply within two years of your purchase).
Repair hoverboard yourself
If you have your hoverboard repaired, you will have to send it in, it is pricey and a repair often takes a long time. You can also repair your hoverboard yourself!
Then order replacement parts online. Your order is often delivered to your home quickly, sometimes within 24 hours. In addition, you will usually receive a manual, which explains exactly how to replace the part.
In general, you can easily buy a cover set, frame, battery, LED lighting, on-off button, a charger cable and rubber pads online.
Frequently asked questions about using hoverboards
How can you best protect your hoverboard?
The best measure you can take to prevent your beloved hoverboard from breaking is to use protective covers.
With a cover you protect the hoverboard against damage such as scratches and dents. In the event of falls and collisions, the protective cover partially absorbs the impact and the chance of a defect is considerably reduced.
What does a hoverboard look like when charging?
You need to make sure the hoverboard is properly connected to the charger port. Then the color should be solid red. Then when the hoverboard charging is complete, the charger will turn green.
What happens if you overcharge a hoverboard?
The battery may overcharge. Overcharging your hoverboard battery can cause it to explode, burst, overheat or even catch fire. Also, if your hoverboard battery is damaged or punctured, the battery may overheat, catch fire or explode while charging.
How long do hoverboard batteries last?
The maximum duration of a hoverboard battery is 3 to 4 hours and you can travel 25 miles per hour with it. Since these self-balancing scooters are battery-powered, it is essential to ensure that you waste as little energy as possible in order to extend battery life.
Does the hoverboard have to be on while charging?
No, whenever you charge your hoverboard it should be OFF.
Can my hoverboard explode?
When hoverboards catch fire, it is due to an exploded battery. A battery that conforms to UL standards cannot explode.
How fast do hoverboards go?
The average hoverboard has a top speed of about six to eight miles per hour. All-terrain styles with bigger tires and bigger engines tend to be faster, with top speeds over ten miles per hour
Can I leave my hoverboard plugged in overnight?
It is safe to leave them plugged in overnight as the batteries are not at risk of catching fire. Some hoverboards, such as the Swagtron and Hoverzon models, even include a fireproof battery holder, which protects you from all risks.
How dangerous is a hoverboard?
Shortly after their debut, several manufacturers started selling hoverboards that were not checked for quality or safety. News reports revealed potential dangers from hoverboards. They spontaneously overheated, could catch fire and cause burns.
How many hoverboards have exploded?
As of July 2016, the Consumer Product Safety Commission had registered 99 reports of hoverboards sparking or catching fire, and issued a recall of more than 500.000 hoverboards from various manufacturers.
Will Hoverboards still explode or catch fire in 2020?
New hoverboards with UL 2272 certification are fireproof - just as safe as any other product you have in your home that has a lithium battery, e.g. your laptop or smartphone. So they are no longer a fire hazard. Of course, you should still follow the manufacturer's safety guidelines for optimal protection.
Can you lose weight by riding a hoverboard?
Scientific research shows that a 30-minute ride can burn up to 300 calories, which is the same total number of calories burned in a 15-minute marathon run.
What age is right for a hoverboard?
Usually that's about six years and older, although some four-year-olds can also hoverboard. Hoverboard manufacturers recommend that you be at least 6 years old or older.
Conclusion
Before you run to a repairman, or get spooked and think your Hoverboard is broken, try the "tricks" you just read about.
In most cases, these 'tricks' fix the flaws. If this is not the case, you will unfortunately have to carry out a real repair or have it carried out.
It is also good to think about protective covers for your board. Prevention is always better than cure. Hopefully our tips have helped you!
Lees meer: do you know Airwheels yet?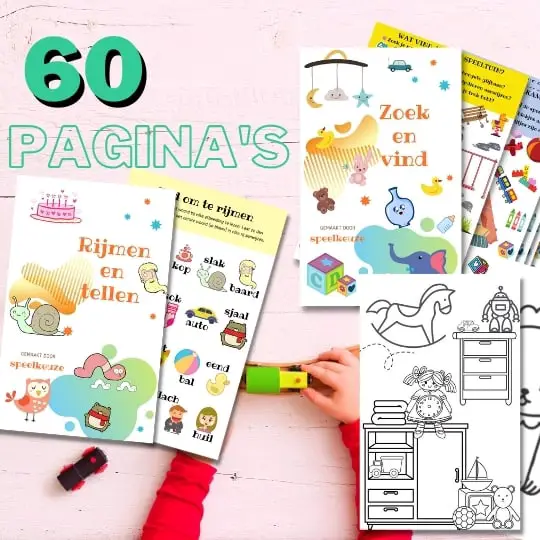 Always something to do for the holidays or rainy day?
Play Choice now has the ultimate activity book collection, with over 60 pages of fun coloring pages and educational puzzles.
Joost Nusselder, the founder of Speelkeuze.nl is a content marketer, father and loves trying out new toys. As a child he came into contact with everything related to games when his mother started the Tinnen Soldaat in Ede. Now he and his team create helpful blog articles to help loyal readers with fun play ideas.