12 Best Kids Play Tents Reviewed For Indoor & Outdoor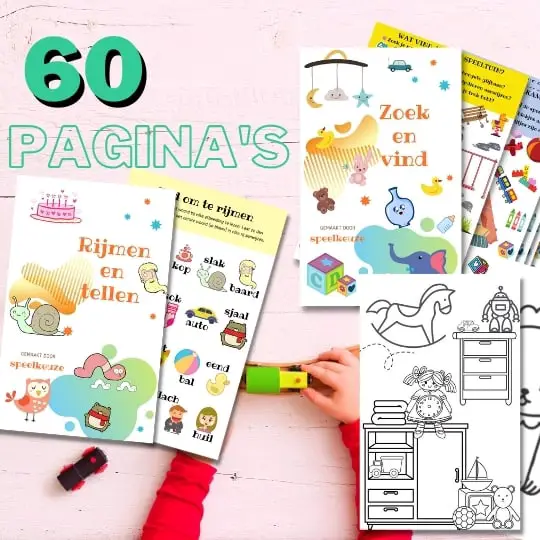 Always something to do for the holidays or rainy day?
Play Choice now has the ultimate activity book collection, with over 60 pages of fun coloring pages and educational puzzles.
A rainy day or just don't feel like going outside? Building fortresses with clothespins, blankets and sheets is fun, but even more fun is being able to use your own tent.
Or is it such nice weather that you can play in the garden? Mazzelaar :)
I'll help you choose the PERFECT kids play tent to turn your space into a snuggly play area, because that's the POWER a play tent can bring (and why EVERY CHILD should have one).
You may initially choose a play tent by eye, on the style that suits you and the cuteness.
And with the beautiful designs, they won't even look out of place in your living room, but it's good. to think where he will be standing later, it is
a play tent for the living room
a play tent for the nursery
a play tent for outside
We are not going to give an entire interior design course here, but I will discuss colors and coordinate colors later :)
In addition to size, it is one of the most important things when buying a tent that will look cool wherever you put it.
The absolute number 1 is therefore also this one Bandits Indian Tipi children's play tent, with its classic play tent looks and sturdy stable legs, it is one that you can place anywhere, and most importantly the easy gray color that fits almost everywhere (but there are also 6 other colors available).
Below we give a more extensive look at the wonderful world of play tents!
There are so many out there that I have divided this article into different categories for convenience.
I will discuss these different types of play tents and explain what to look for when purchasing a play tent for your little one.
Children's play tent buying guide
In addition to considering what kind of tent your son or daughter would like and your disposable budget, you should of course pay attention to safety and whether the tent is practical in use.
Also pay attention to the standing height within the tent and the dimensions of the tent if you give the play tent a permanent place in your house.
Do you want to use the tent outside? Then see if there is a bottom cover that is water-repellent to avoid damp clothes from your child.
In addition, it is important for outdoor tents that there is sufficient ventilation. Certainly on hot summer days, your child must get enough fresh air in the tent.
The right play tent color for your interior
Choosing the right color for the new play tent is easy if you follow one of the interior design rules.
These tried and true guides will help you find the best coordinating colors to match the play tent to your living room or nursery.
60-30-10 rule
Perhaps the oldest interior design rule, the 60-30-10 divides a color scheme into percentages of use of color.
60% main color
The main color should represent 60% of the color used in your room design. This usually includes the wall color, floor color (either carpet or a rug) and a piece of furniture or two.
These don't all have to be solid colors, but the main color should always be prominent.
30% secondary color
The secondary color represents 30% of your decor's color scheme. With only half the amount of color saturation as the main color, the secondary color doesn't compete for attention in your overall design.
Instead, it should contrast with the main color. Since it is a different color, the secondary color will create depth in your decor.
10% accent color
The last color is one third of the secondary color and one sixth of the main color. This color is referred to as the accent color.
The goal is to add more interest and contrast to your color scheme. It should be used all over the decor to draw attention deeper into the room design.
Example from 60-30-10
An example color scheme using the 60-30-10 rule includes:
60% gray main color
30% light blue secondary color
10% pink accent color
Since a children's play tent is fairly large, you could choose the color as the main color, or as a secondary color.
A good way to combine the play tent is as a contrasting color in your interior, or as an analog color.
Together with the play tent you can then take some other elements with the same color to reach the 60-30-10 rule with your interior.
Here's a fun teepee play tent in a room with green and orange analogous colors:
Or a play tent in a room with yellow and purple contrasting colors:
Best 12 play tents reviewed
The tipi is a pointed tent with long wooden poles, which is easy to set up and take down again
Dimensions: Size: 120 x 120 x 160 cm
A true tipi has been traditionally used by North American peoples with a nomadic lifestyle. So here is a piece of history and culture for your child!
Are you looking for a wigwam play tent? Then you probably mean a teepee.
A wigwam is also a traditional tent style from North America, but has a rounder top and a more permanent function.
The teepee tent theme cannot really be improved in my opinion, despite the fact that we have also found many nice other play tent variants.
And Bandits & Angels is a great brand for kids with safe and well-made products.
It is also a safe tent that can be built fairly stable.
This is what it looks like:
It is the tipi that is quick to set up and therefore suited the more nomadic tribes so well.
So it's just a tent shape that's extremely practical, and it's not for nothing that the two top play tents on my list are both tipi tents.
Typically something for me to pick out the most practical kind.
Good price / quality ratio with this tipi from Bandits & Angels
My first choice in this category fell on a teepee tent that received a lot of positive feedback.
The Bandits & Angels gray teepee tent does well with children, but also with parents because of the price-quality ratio and the design.
This fun cotton play tent has a closable opening at the front, a fabric window at the back and divisible wooden sticks.
And although the tent is easy to set up and break down, a teepee is more suitable for setting up and leaving it in one place.
It is therefore mainly an inner tent, and because the tent is made of cotton, it is less suitable to set up on wet fields outside.
Nice to complement with the same colors
And if you really like the black and white design, you can go further than just matching the accessories.
Plus, you can perfectly match gray with some more pink or dark blue colors:
For this price a cotton tent (where most are made of cheaper polyester) is the reason it tops the list!
The real Rolls Royce among the tipi tents
Dimensions: 100 x 100 x 120 cm
A luxury brand from Latvia that now makes a lot of super trendy children's room accessories, but they started with these Wigiwama play tents.
Really, really a feast for the eyes, I think that these images (although I also want my interior styled so perfectly!) Do the quality even too short.
The legs are the sturdiest of all the tents on the list, other teepees can shift a bit, like those of Bandits & Angels, but you put this one in its place, and it stays there.
Furthermore, the tent made of ECO cotton is also good for the environment, and that is also the vision of the Latvian couple who make these materials.
The wooden sticks complete the natural theme. You tie them together at the top with a cotton cord.
I bought a soft mat for the Bandits & Angels tent that we have for our son and placed it in it (** why do those things always just don't fit?!? **) but these Wigiwama's just built them in.
And including a matching cushion to finish it off completely.
These tents are perhaps the most designed to be super cool in your room, completely styled, but they are also very pleasant and soft for your child to play in.
It is also slightly smaller than that of Bandits & Angels, making it easier to fit into your room.
Check out the latest prices here
A play tent without attributes is not that interesting for the smallest children. That is why I looked at this tent that is multi-purpose
Dimensions: 90 x 90 x 90 cm
I took a good look at the stability and safety of the tent.
A multifunctional baby playpen
Safe, fold-out box that can be used as a play box, but also ideally used as a ball pit and it is also a pop up model (just like the one from Pop it Up that I will come back to later).
The tent is essentially a collapsible playpen that you can easily take with you in the supplied carrying bag, making it ideal for creating a safe play area with your baby wherever you go.
And this box is also fun for slightly older children, because it can then serve as a ball pit!
With this tent we mainly think of use on, for example, the beach, camping or on holiday.
But you can use the tent both indoors and outdoors; on nice days, put it up under a parasol in the garden and if the weather is not so good, use the tent indoors so that your child can rummage around in a safe environment.
Toddlers crawling or walking and exploring can have fun with this tent with tunnels
Dimensions:
Castle Play tent 105 x 135 cm
Crawl tunnel 115x47 inch
Ball pool 120 x 79 cm
Total length 340 cm
They are increasingly involved in role-playing and playing together more and more.
A somewhat larger play tent is great fun so that they can discover and possibly crawl in together.
This handy pop up tent has a small garden at the front and in this way also becomes a real ball pit (or look at this one here) if you want, or just give them one ball so they can practice a little bit of aiming into the basket.
You do need some space for it because in length the total colossus is almost 3,5 meters!
Well, you have to give something for your children of course!
That is why it is especially nice to occasionally set up outside on the grass (perfect fabric for it too!) Or in the living room.
If your child has such a large playroom, my son is certainly very jealous! Oh, and congratulations on your beautiful home :)
It is also a safe tent.
Especially with balls you should always be careful with smaller children and thanks to the mesh walls, this should not be a problem here.
All kinds of play options with this play tent
This is really a tent to rage in and lose energy.
Do you put all the balls in the smallest place (as in the picture) and do you use the tent as a ball pit?
Or do you let the children carry out assignments by, for example, getting all the blue balls from one tent to another as quickly as possible (via the tunnel!).
This is a challenge for older children and teaches them to work together, but also to perform under pressure.
For an extra big challenge, keep a timer and make it a competition.
So you see, tents are really not just for the smallest children. With the right approach, older children can also enjoy hours of fun with it.
It is easy to fold and you can therefore put it in the garden in good weather and quickly remove it when necessary.
A great pink princess tent with glitter and all
Dimensions: 104 x 104 x 140 cm
Do you also have a daughter who wants everything pink and who prefers to go outside with a crown on her head?
Then this pink princess tent might be something for her! The tent is suitable for indoor and outdoor use and comes with a handy storage bag.
With this play tent, your daughter can play with her friends for hours as if they were princesses.
And if they can also dress up as a princess, then their day can't be broken! Or have fun playing with princesses Duplo.
I have seen quite a few "princess tents" and usually it is just a kind of pink castle, but this tent full of glitter and a more Eastern design is a much better match for the princess theme.
brave knights probably don't want to be seen in a pink princess tent
Dimensions: 90 x 90 x 135 cm
That is why this blue play tent that resembles a castle is ideal for tough boys and girls. It is completely in the Frozen theme which will appeal to your child.
This play tent is also suitable for outdoor use because of the moisture-repellent and UV-protective material.
The tent has a standing height of 135 cm and will be a good place for princesses and knights to play.
Do you also want to have the tent inside? That is of course possible and the design of the tent is also suitable for use in a bedroom or play corner to have standing.
Maybe the combination of castle and Frozen can even make siblings play together like in the inspirational picture!
If you have a lot of space or if there are several children playing with the tent at the same time, you might want a more spacious tent like this one
Dimensions: 126 x 130 x 90 cm
I consciously chose this tent because it feels very spacious because it is not inclined on all sides, but therefore does not take up much space.
Not much more than the Wigiwama teepee
And even less than the Bandits & Angels teepee
The material is a durable 190T polyester taffeta and a sturdy alloy rod. It is cheap material yet very durable, a good choice.
View this play tent with a real pointed roof. A chic playground for your children! And it is a tent that most closely resembles a real house.
Of course this combines very nicely with all kinds of things toys that you can place in the tent.
It is good for children to be able to engage in role play. They prefer to imitate what they have seen around them.
Playing father and mother, using little sister or brother as a baby and being busy all day long, is a very natural way of playing for a child.
With this, a child develops its own idea of ​​how the world works.
What is a pop up tent you ask? This term refers to the ease with which you can set up the tent. You take it out of the bag and it immediately "pops" into the right shape, as it were
No hassle with sticks and try to get the sticks through the slots and into the correct picks.
Great for those nice beach days where you just want to lie down quickly.
It is becoming increasingly important to protect your child well from the sun, and being able to play out of the sun for a while has almost become a must.
This tent is set up like this, and offers a UV protection of 60.
Storing such a pop-up tent, on the other hand, may not be that easy. The tent is more difficult to fold, because it naturally wants to unfold.
Keep the manual or, for example, a YouTube video at hand the first time!
There is a huge selection of pop-up tents available, but the quality of the Sportvida tents is exceptional.
What you see is not what you get. This tent has a surprise inside.
It is a tent that can be set up outside for the summer and when autumn arrives you can easily store this tent.
Play tent with swing for outside
But what is that surprise? A swing! Yes, this cool blue tent initially looks a lot like a tent in the most classic sense of the word.
Point at the top and a guy line at the front. But this is not a tent for camping.
With this you can turn your swing set into a real tent, with excellent quality anchor rings, ropes, windows, Velcro fasteners and ventilation window.
Dimensions: 1,85 x 2,15 m
This ensures that your child can enjoy playing in the garden with friends this summer.
They can therefore use the tent to play in and if you remove the canvas they can swing nicely.
Here you read everything about playhouses and other fun outdoor toys!
Is your child ready for a bigger bed and can he or she sleep in a loft bed (like this one!) to sleep? Then it is very nice to hang a tent under the bed.
Some well-known brands have a tent that comes with the bed. The Reke brand, for example, has beautiful wooden loft beds and then sells separate accessories such as this tent for under the bed.
Turn the semi-high bed into an extra special bed with this fabric tent, available in blue, pink and black. Dimensions: 154cm x 73cm x 63cm (L x W x H)
It is of course super nice to have a cozy corner under the bed to play in, read books or chat with friends.
You do have to pay close attention to the size and you are therefore wise to buy the under tent of the brand of the bed to ensure that the tent fits well with the bed.
Do you not want a permanent tent in the house and do you not feel like setting up (or folding) a tent?
Then you can still purchase a nice play tent for your child, as long as you have a dining room table at home.
These play tents are actually an overhanging tablecloth but with a nice print on it.
All sorts of themes can be thought of, such as an animal hospital or fire station. Pay close attention to the dimensions of this play tent. Does the tent fit well over your table?
And take a look under your dining table in advance. For example, if your dining table has the ability to slide out, there are often iron knobs under the table that can be dangerous and painful for children's heads.
Transform your kitchen or outdoor table into a fire station with this table tent. Dimensions: 90 x 70x 140cm (L x W x H)
Another very nice play tent option, we find this Tent kit that you can buy via Bol.com.
This is actually building fortresses, but without pegs and sheets, so mothers don't have to get angry when the clean laundry is back on the ground.
This kit has special accessories to design and create, move, build and play endlessly.
Conclusion
We hope that you can choose a nice play tent for your child with these tips. We wish you a nice summer!
On our site we often write reviews about different products for children. For example, read articles about purchasing a iPad for your child or about it nicest outdoor toys. You can find that and more here.